Continuing the series about getting to know our lovely colleagues, next up is Eleanor, Frontline Library Assistant.
If you'd like to submit your answers to the Q+A, fill out the template and send it to library.innovation@sussex.ac.uk, or get in touch with the Blog admins – Lizzy & Sam…
---
Eleanor
We'd like to include a brief biography before the Q+A. To help with this, could you tell us, in a couple of sentences, where you're from, where you live now, and a little bit about your working life so far…
I was born in Birmingham and grew up in Brighton on the wrong side of Ditchling Road. I've spent most of my adult life so far living in Glasgow and Brixton, which are both renowned for their gang culture. I moved back to Brighton two years ago so if anyone fancies starting a gang do pop down to the FLS office and we'll talk.
I've had all sorts of jobs including working in security (I'm a qualified CCTV operator), at a riding stables and in the archives at the Imperial War Museum.
What's your favourite part of the library?
I'm rather fond of my desk, with its view of the ever-growing rabbit population and the Gardner Arts Centre. I'm that annoying person who refuses to call it the ACCA.
Tell us about your journey into work.
I take the train from London Road station, usually listening to extended acid house mixes or catching up on the Archers. If you're a fan of either then hit me up.
What's the strangest thing you've seen or heard in the library?
I haven't seen it yet but I'm sure there's something nasty in the basement. The place gives me the heebie jeebies.
Which book/film/album changed your life?
Dog Man Star by Suede is my favourite album; but Spice by the Spice Girls made me realise that liking pop music didn't mean I was a bad person.
Cold Comfort Farm is one of my favourite books. It's a deft satire disguised as a rural romp. It subtly mocks every stratum of early 20th century society; from the earthy lust-riddled farmer's son to the London intellectual intent on proving that Bramwell Brontë wrote Wuthering Heights.
What is the worst job you've ever done? (Careful…)
Working in Greggs in Glasgow city centre. It marked me in a permanent and horrible way.
What do you feel most proud of, in your work here?
I'm still congratulating myself on getting the job in the first place, since I attended the interview with three stitches in my head and the start of a black eye.
If you could go back in time, where would you go?
Some FLS colleagues will know that as a child I had an obsessive desire to live as a Victorian urchin, after watching video nasties like Oliver! and A Little Princess. I was desperate for my parents to buy a mangle and instal a water pump in the yard. They were uncooperative so I had to make do with blacking and scrubbing during educational events at Preston Manor.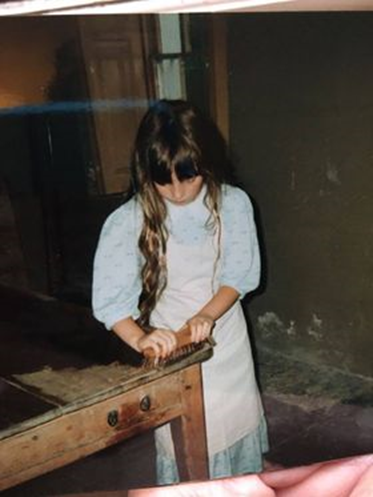 I've now banished that particular demon, but I do wish I could go back to 1988 and dance all night at Shoom….
How do you relax?
Doing this: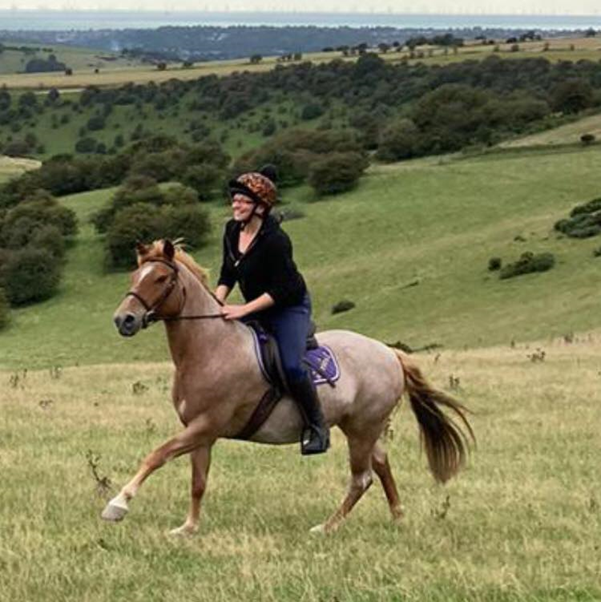 What keeps you awake at night?
Low-level non-specific existential angst.
Who would play you in the film of your life?
I'd like to say Gillian Anderson, however I think it's time that I did the mature thing and admitted to myself and everybody else that it would in fact be Su Pollard. Or Janet Street-Porter.