Continuing our new mini series on libraries from childhood, next up are recollections from Esther Gill and Kerry Smith.
Esther Gill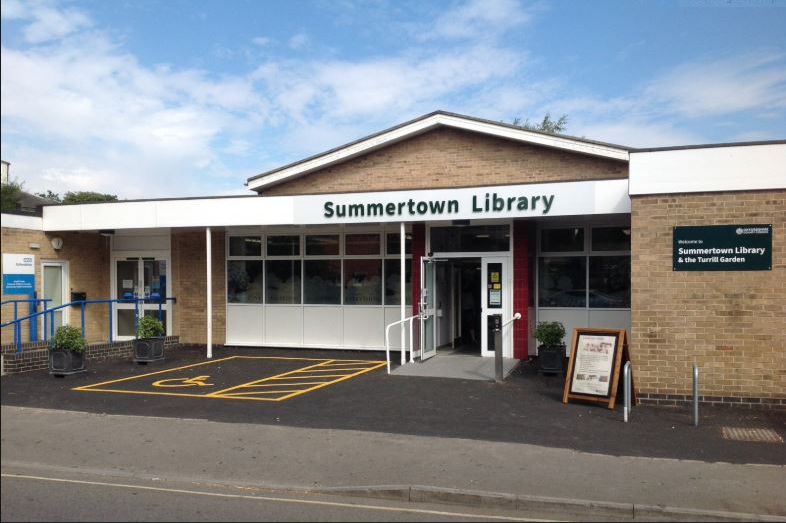 Summertown Library, Oxford: a single storey, rather dull-looking building, between my home and school (Bishop Kirk Middle School, long turned into flats). A place of sanctuary, exploration, discovery and, above all, stories.
It was the place where I moved from children's books onto the 'Young Adult Section', discovering Judy Blume, Joan Aitken, Mabel Esther Allan, Alan Garner, Lynne Reid Banks, H.E. Bates, hundreds of Mills & Boon novels, Jane Austen, the Brontes and many others. It was the time in my life when I had hours and hours to read, and the Library allowed me to read voraciously and widely.
By age 15, I was at the Upper School and wasn't walking past Summertown Library anymore. However, school work-experience took me back. Shelving books, date stamping, filing the book tickets, taking in fines for overdue books & chatting to customers. Now I discovered the other people who used the library as a refuge: older men, in particular, who came in the morning and spent the day reading the papers, sitting in the warm, chatting with the assistants. This led on to a Saturday job, and eventually summer holiday jobs, in Oxford Central Library: modern, sleek, large and spacious, a definite step up from the local greengrocers. It was great working at the Central Library in the middle of the City and I did that for a number of summers, but I carry a particular fondness for the quiet, friendly, local space of Summertown Library where for a few years I fully indulged my love of stories.
Today the Library is still open, saved from closure in 2011 by a strong local campaign, which also led to the creation of an active Friends Group that has raised £90,000+ to remodel the spaces for the next generation of readers and story-lovers.
---
Kerry Smith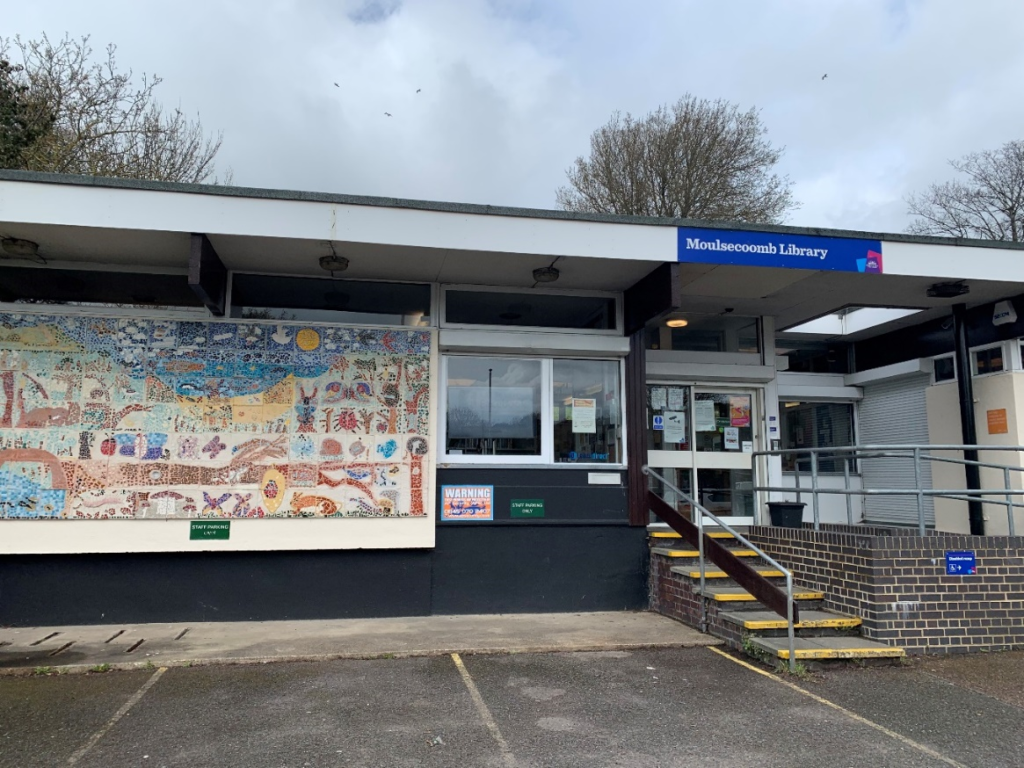 When I think of visits to my local library as a child it brings a huge big smile to my face.
My late Great Grandmother (or Great Nan to me) was a frequent visitor to our local library and she would often take me with her after collecting me from primary school. I loved these trips and always looked forward to them. I still have a vague picture in my head of the layout of the library with the main desk on the right upon entering and the children's section was tucked away in the far right corner of the building. It wasn't a huge section but it had a few of those small red plastic stools for children to sit on that seemed popular in the 1980s and I was usually the only child there.
My childhood library is actually not very far away. Many of you will recognise this building from passing it on your journey to work here on campus. Sadly, I've not stepped inside myself for many years.
For a bit of history: the current library at Moulsecoomb was opened on 13th March 1964 (the same year the University of Sussex Library was opened by the Queen) but the original library was opened in a room in Moulsecoomb Place in 1929. My Great Grandmother moved to the area in the 1940s when her home near Elm Grove was hit by a bomb during the Second World War.
I can't really remember anything I used to read – anything and everything, I think. My favourite thing to do was hide in a quiet corner with a book whilst my Great Nan looked through the adult fiction section for something to catch her eye. Both my Great Nan and Nan read lots when I was a child and during my teenage years they would pass books on to me they thought I might like. I've realised that I don't really remember the people or too much about the place itself. For me, my childhood library makes me think about my Great Nan (I know I was very lucky to grow up with her).
Upon reflection I was always fascinated with the idea of being a librarian. I used to pretend I had a mini library of my own in my Nan's house and force my younger brother to come and 'take out' books so that I could stamp them. A thrilling game I'm sure you can imagine. It's funny that I get to stamp library books myself now (although sadly not with loan dates).
---