Continuing the series about getting to know our lovely colleagues, and welcoming the TEL team to their new home in the Library, next up is TEL's very own David Walker.

If you'd like to submit your answers to the Q+A, fill out the template and send it to library.innovation@sussex.ac.uk, or get in touch with the Blog admins – Lizzy, Kate & Sam…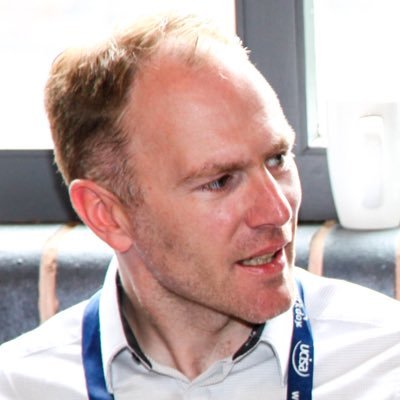 GETTING TO KNOW YOU
We'd like to include a brief biography before the Q+A. To help with this, could you tell us, in a couple of sentences, where you're from, where you live now, and a little bit about your working life so far…
I grew up in Aberdeen but most of my working life has been spent away from my hometown. Having originally intended moving into a career in marketing or public relations I stumbled into the field of e-learning, starting out as an e-Learning Course Development Assistant at Robert Gordon University in 2002 before moving down the coast to join the University of Dundee as a Learning Technologist where I also went on to study for a PhD part-time. In 2014 I made the 500+ mile journey to take on the exciting new role of Head of Technology Enhanced Learning at Sussex. I now live in the beautiful West Sussex market town of Steyning.
What's your favourite part of the library?
I think the Research Hive is an amazing space. I'd have loved a facility like that when I was a doctoral student.
Tell us about your journey into work.
Ah the A27 – will it be 25 minutes? Will it be an hour? It's a daily source of mystery and wonder.
What is the worst job you've ever done? (Careful…)
Double glazing telesales. I lasted two weeks. Ghastly experience.
What do you feel most proud of, in your work here?
My team and the reputation they have deservedly established for their amazing work.
If you could go back in time, where would you go?
1983 to see my hometown team Aberdeen (then managed by Alex Ferguson) lift the European Cup Winners Cup in Gothenburg. My brother was there and I will forever be jealous.
How do you relax?
I love to eat out but I am famous (infamous?) for my special dietary requirements. I don't eat fruit, veg, cheese… basically anything healthy!
What keeps you awake at night?
My son's maths homework.
Who would play you in the film of your life?
Matt Damon
---