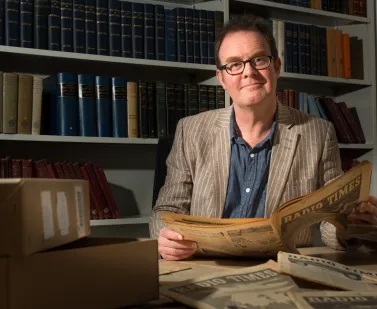 David Hendy is Emeritus Professor of Media and Cultural History at the University of Sussex. He is a media historian, interested very broadly in the role of sound, images, and communication in different human cultures across time. David is especially interested in the role of modern 'mass' media – radio, cinema, television, the internet – in shaping popular life and thought in the 19th, 20th and 21st centuries.
His books include Radio in the Global Age (2000), Life on Air: A History of Radio Four (2007), which won the Longmans-History Today Book of the Year Award and was nominated for the Orwell Prize, Public Service Broadcasting (2013), Noise: A Human History of Sound and Listening (2013), based on his 30-part Radio 4 series of the same name, and The BBC: A People's History (2022), an authorised history published to coincide with the Corporation's 2022 Centenary. David broadcasts regularly, and has written and presented numerous talks and documentaries for BBC Radio 3.

Professor Margaretta Jolly is Professor of Cultural Studies in the School of Media, Arts and Humanities, University of Sussex and directs the University's Centre for Life History and Life Writing Research. Her specialisms include life writing, oral history and audio/visual story-telling, particularly as these have been used in women's liberation and other social justice movements.
Margaretta is editor of The Encyclopedia of Life Writing (Routledge, 2001) and author of Sisterhood and After: An Oral History of the UK Women's Liberation Movement (OUP, 2019), based on the archive she helped create in partnership with Polly Russell at the British Library 2010-14. Alongside her work with the Connected Histories of the BBC project, she leads The Business of Women's Words: Purpose and Profit in Feminist Publishing, partnered with The British Library and funded by The Leverhulme Trust.


Professor Tim Hitchcock is Professor of Digital History at the University of Sussex, and from 2014 to 2021 served as co-director, and latterly, director of the Sussex Humanities Lab. He has published widely on the histories of poverty, gender and sexuality, focusing primarily on eighteenth-century London.
With Professor Robert Shoemaker and others, he has created a series of websites helping to give direct public access to primary sources evidencing the history of Britain and underpinning the evolution of a 'new history from below'.
For the Connected Histories of the BBC, Tim oversaw the development of the website, and with Dr Ben Jackson helped to develop the data analysis.


Denice Penrose is an information professional, and project administrator. She has an MSc in Information Science and is a chartered librarian, and has formerly managed multi-site libraries in Further Education settings.
Denice worked on the data structures in the project, including building a thesaurus and facetted syntax to aid searching. She has a particular interest in user friendly data tagging, and the synergy between human and AI tagging.
She works on a range of other contracted and freelance projects, which include teaching, writing and other research projects.


Dr Anna-Maria Sichani is a media and cultural historian and a Digital Humanist. Her research interests include cultural and social aspects of transitional media(l) changes, born-digital archives, computational archival science, digital scholarly editing and publishing, open scholarship, open scholarly communication, research infrastructures and digital pedagogy.
Previously, Anna-Maria held a Marie Skłodowska-Curie Fellowship as an Early Stage Researcher affiliated with the http://dixit.uni-koeln.de and she collaborated with a range of international digital humanities projects and networks. She is also a Software Sustainability Institute Fellow.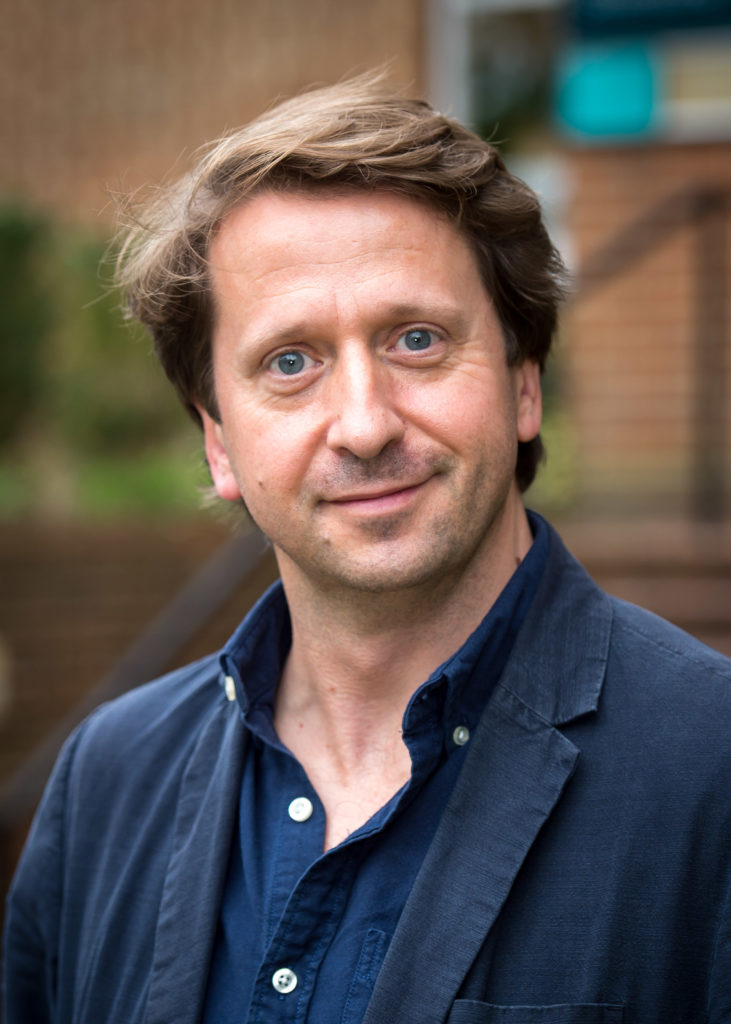 Dr Alban Webb is a Lecturer in Media and Cultural Studies at the University of Sussex.
Alban is a modern British historian and author of the award-winning London Calling: Britain, the BBC World Service and the Cold War.
He is a Fellow of the Royal Historical Society. His current research focuses on Cold War Britain and the role of public and cultural diplomacy in international relations.


John Hughes has more than 25 years experience as a journalist and has recently completed his Masters Degree in Digital Documentary at the University of Sussex.
His previous experience includes working for the Anti-Apartheid Movement Archives Committee and the International Defence and Aid Fund.
For the project John video edited some of the interviews, checked transcripts, written summaries, undertaken research, and worked on data input. He is a member of the Project Advisory Board.


Dr Ben Jackson is a Research Fellow in Digital Humanities at the University of Sussex with research interests (apart from Digital Humanities) in Heritage informatics, Digital media, Virtual prototyping, Large scale collaborative simulation and Distance Learning systems.

Ben's early career focused on technology in entertainment systems and he has a BSc in Multimedia and Digital Systems and a DPhil in Engineering and Design both from the University of Sussex.
Mike Hammond is an experienced web designer and developer with a background in brand design and marketing. He has worked with the BBC for many years. He supported the Project team in designing the Voices of the BBC sites and in developing the Connected Histories of the BBC catalogue.