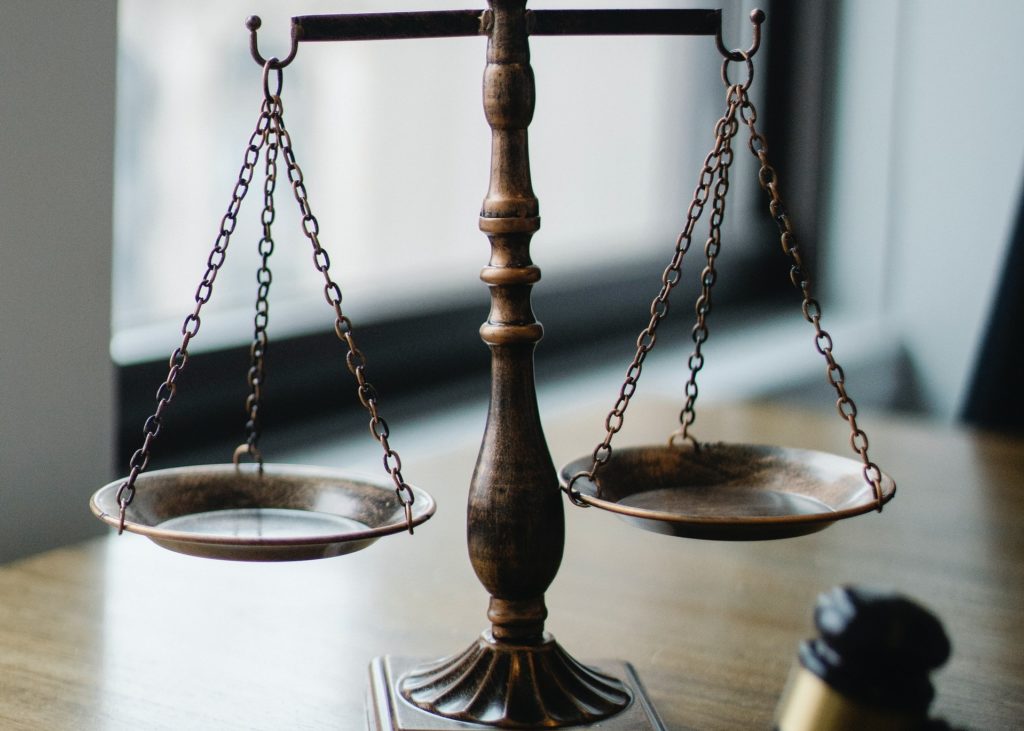 Magistrates are volunteers who hear cases in courts in their community. They can hear cases in the criminal court, the family court, or both. A Business School MBA alumna tells us about her experience as a magistrate. (The author has requested to remain anonymous.)
I graduated from Sussex with my MBA degree in January 2018, as one of the initial full-time cohort. I thoroughly enjoyed the experience of studying at the Business School. As a mature student, found it enlightening to study in such a diverse group, whether nationality or career background and experience. I also found the faculty diversity to be very stimulating, with plenty of challenges and further learning opportunity.
Having graduated, I set up my own consultancy business acting as the conduit between IT specialists and commercial users. The MBA gave my CV added validity as well as a current business perspective. However, I also wanted to find something within my own community where I could put my analytical and empathy skills to good use. I successfully started my career as a magistrate or justice of the peace (JP) on the Brighton Bench (Adult Criminal) in January 2019.
What does being a magistrate involve?
I have enjoyed being a magistrate, averaging a sitting once every 10 days pre-Covid – although the minimum requirement is just 13 days per year. I found the training to be comprehensive and realistic, giving a good grounding of a typical day in court – if such a thing exists! This is ongoing throughout your period of service. The Bench is made up of people from all backgrounds, ages and experience, and we enjoy good conversation in the retiring room between cases.
Support is always on hand, initially from your mentor who is assigned to you personally to assist and guide with any questions you may have. In court, the presiding justice or chair will always take time to consult and explain any ambiguities or legal considerations with the legal adviser (formerly clerk of court). Benches normally sit in groups of three and each Magistrate has equal responsibility for making their own decision, so it is vital everybody questions anything of which they are not completely confident.
Serving the community
Being a magistrate is not something to shout from the rooftops as this is a private commitment. But it has definitely added another experience that is completely different to my commercial career, with completely unbiased judgement as the key requisite. It allows you to make a contribution to your community to ensure the appropriate action is taken to help or punish defendants according to the law, and protect victims and the wider community, meanwhile considering all social implications of your actions.
Growing your skills
Magistrates do not get paid for their services – apart from a sandwich lunch allowance – and do not require a legal background or qualification. You need oodles of common sense and to draw from your life experiences, with a constantly open mind to whatever may present itself in Court that day. My listening skills and quick appreciation of complex facts have certainly been enhanced to help me form fair judgements, whilst always remembering to demonstrate a completely unbiased approach.
The basic principle that existed in my great grandfather's day as a long-time JP in Sussex, was that justice would be dealt with in the community by people in the community, and this key concept remains today. I find it very rewarding as it brings another dimension to one's daily life, and you feel you have really done your best to ensure justice is being done in all the many varied considerations of a day in the life of a magistrate!
Technology in Court
Covid-19 has fast-tracked the use of technology in the court, a complex task due to the many agencies involved such as the CPS, the Police, the Probation Service, the Prison Service, Local Authorities, DVLA as well as HMCTS. There will continue to be further enhancements aimed at limiting the administration time as duplications are avoided. So established processes are changing at pace which is welcome news as the volume of cases to be heard in the magistrates court continues to keep us all very busy.
All cases come before the magistrates court to start with, and we decide if they stay or are moved up to the Crown Court for trial by jury. We also are responsible for making bail decisions dependent on the circumstances of each case.
Volunteering opportunities
New magistrate recruits are made to feel very welcome and the diversity of the Brighton bench offers a stimulating workplace, along with the variety of different Courts and case work. The magistracy are always keen to recruit a wide range of individuals to carry out this important role of support to the local community, whether Criminal, Youth or Family.
Please go to the magistrate website which has full details on how to join. It has definitely proved a very worthwhile experience for me!
You can find out more about the role of a magistrate on Gov.UK.