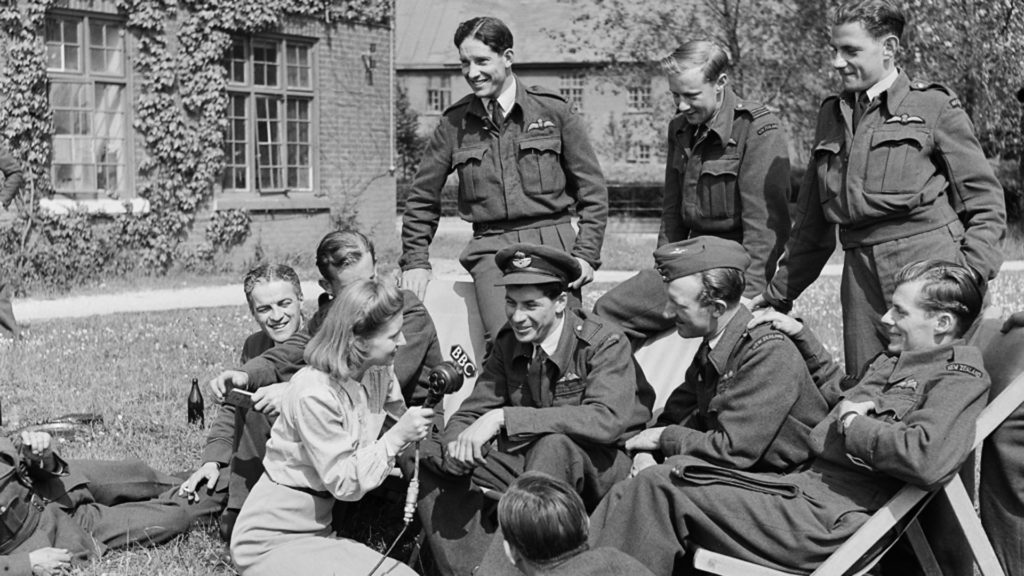 This edition of '100 Voices that Made the BBC' was prompted by the 2018 centenary of partial women's suffrage. It draws on the BBC Oral History collection to explore the working lives of women at the BBC, both on air and behind-the-scenes, tracing the story from early pioneers in the 1920s and 1930s through to very recent debates about equal pay.
The selection of interviews from the BBC Oral History Collection features clips from: Olive Bottle, Janet Adam Smith, Mary Lewis, Grace Wyndham Goldie, Dorothy Preston, Mary Ticehurst, Monica Sims, Zena Skinner, Dorothy Torrey, Frances Line, Clare Lawson Dick, Charles Siepmann, Joanna Spicer, Jana Bennett, Zarin Patel, George Ivan Smith, Audrey Russell, and Yvonne Littlewood. An interview with Gillian Hush, part of the BBC's Oral History of North Regional Broadcasting, is also included. Engineering staff, including Gladys Davies, Barbara ('Bimbi') Harris, and Muriel Powell, are from the Alexandra Palace Television Society's archives, and interviews with Yvonne Littlewood, Patricia (Paddy) Foy, and Margaret Dale, are from the British Entertainment History Project. Two new interviews, with Annie Nightingale and Lorna Clarke, filmed for the Sussex-BBC Centenary Collection, are also included.

The website profiles several women who were never included in the BBC's Oral History Collection but whose careers are historically significant, such as Hilda Matheson, Mary Somerville, Doris Arnold, Ada Hakeney, Elise Sprott, Fanny Cradock, Sue Lawley, Gwyneth Freeman, Muriel Howlett, Mary Hill, Peggie Broadhead, and Susan Belbin. More detailed profiles include analyses of the careers of the pioneering Marathi broadcaster Venu Chitale, the war correspondent Audrey Russell, and the pioneering Radio 1 DJ, Annie Nightingale.

A section on women of the BBC Radiophonic Workshop discusses the work of Elizabeth Parker, Daphne Oram, Maddalena Fagandini, Glynis Jones, and Delia Derbyshire. Other special features include items on Woman's Hour, women engineers and camera operators, presenters, secretaries, typists and workers in the 'General Office', Controllers and senior managers.