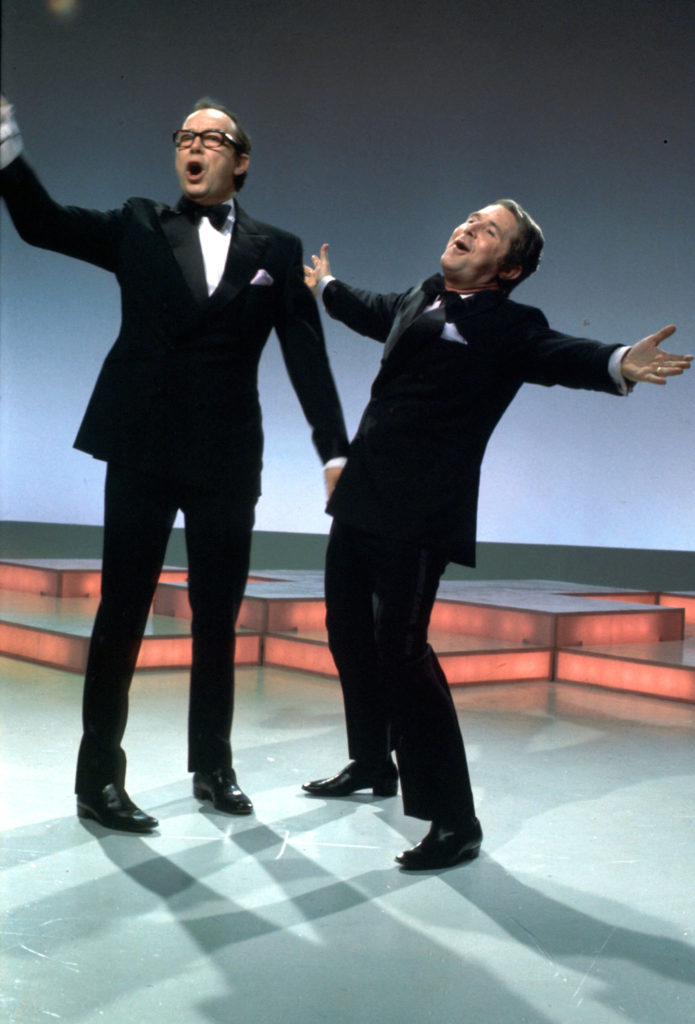 Eighty-five years after the BBC broadcast its first-ever variety programme for television during the 1936 RadiOlympia exhibition, the latest edition of '100 Voices that Made the BBC' – Entertaining the UK – draws on a range of interviews from the BBC Oral History Collection to explore the most enjoyable of the BBC's three founding principles: to entertain. Along with the Reithian injunctions to inform and educate, collectively they have underpinned public service broadcasting in the United Kingdom for a century.
Comedy, music, drama, natural history, and a sense of occasion and spectacle have all played their part in convening the country, nations and regions around the BBC's broadcast output. Entertaining the UK sheds new light on this rich heritage, giving us a ring-side seat next to some of the most memorable moments in the history of broadcasting. These include the magic of Morecambe and Wise – and the Christmas Special with André Previn – the invention of the Generation Game, and the origins of Dr Who. Innovative new formats, such as Sportsview and Grandstand pioneered new journalistic techniques, while the advent of natural history broadcasting irrevocably changed our relationship with the world around us. Drama and comedy allowed us to examine the light and dark sides of the human condition, and music has remained part of the rhythm and rhyme of broadcasting over the last 100 years.

Interviews from the BBC Oral History Collection include: Paul Fox; Steven Hearst; Bill Cotton; John Ammonds; Frank Muir; Donald Baverstock; Hugh Carleton Greene; Desmond Hawkins; Tony Soper; Monica Sims; David Attenborough; Alan Hart; Michael Grade; Sydney Newman; Peter Dimmock; Seymour de Lotbiniere; Bryan Cowgill; Ray Lakeland; Francis House; Meryl O'Keefe; James Burke; Roger Mosey; Amanda Farnsworth; William Glock; Humphrey Burton; Yvonne Littlewood; Alun Oldfield Davies; Cliff Morgan; Huw Wheldon; Michael Jackson; Andrew Stewart; James Hawthorne. In addition, there are clips from British Entertainment History Project interviews with James Gilbert, Dennis Main Wilson, David Attenborough and Pete Murray, and with Johnny Beerling, from the Sussex-BBC Centenary Collection.

Entertaining the UK reflects a core editorial concern for the BBC: the need to engage audiences with broadcast material that informs and educates, while also entertaining them sufficiently to keep them coming back. The BBC's solution was to create content that did both, as far as was possible, fusing them into its particular brand of public service broadcasting.