By Adrian Tankard
Business School Green Impact team member
The Plastic Pollution Coalition's 'Four R Pledge' is a simple commitment that can get those of us who want to go plastic-free, but not sure where to start, heading in the right direction.
To refuse, reduce and find reusable alternatives to plastic can become, after some adjustment, easy habits to adopt. However, when it comes to recycling, conventional recycling of plastic can be limited by external factors, depending on what your council is able to collect or what your local recycling centre will accept.
Repurpose plastics using your imagination
Recycling plastic doesn't always mean you have to rely on other people. It's something that can be quite easily done at home with just a little time and imagination.
The durability of plastic as a base material means that, whilst a plastic products' original intention might have been to sit on a shelf and periodically house washing detergent, it can be reconfigured for lots of different uses, in all sorts of environments.
Keen plastic recyclers have not only been giving new life to used plastic products but are happy to show off their creativity and ingenuity online. From pencil cases to magazine racks and herb pods, here are a few of our favourite ways people have been taking used plastic and making something new:
Check out these 20 Ways to Reuse and Recycle Plastic Bottles
Can you do better? If these ideas have inspired you, or you think you've already done something better with a plastic item you've given a new lease of life to, why not send us a picture and we can show it off for you!
---
Is becoming plastic-free possible?
Yes, it is! Taking the plunge into a plastic-free existence is achievable. For proof that it's not only possible, but also fun, follow Beth Terry's inspiring blog: My Plastic Free Life, in which Beth lays out one hundred steps to getting started, including where to find plastic-free chewing gum and recipes for homemade laundry detergent.
If you're looking for inspiration closer to home, then Sussex students can always be relied upon! Product Design graduate Lucy Hughes, won a major national Dyson Award last September for MarinaTex, a unique bioplastic alternative to plastic, created by harnessing fish offcuts.
One for the pro-recyclers
If you are someone who already considers themselves a keen plastic recycle-pro, there is always the possibility to take it one step further.
Precious Plastics is the ultimate in recycling plastic, giving individuals the opportunity to join a global community recycling plastic into everyday items such as furniture, jewellery, watches and even construction material. It then enables people to make profit selling their recycled plastic product from its own online platform.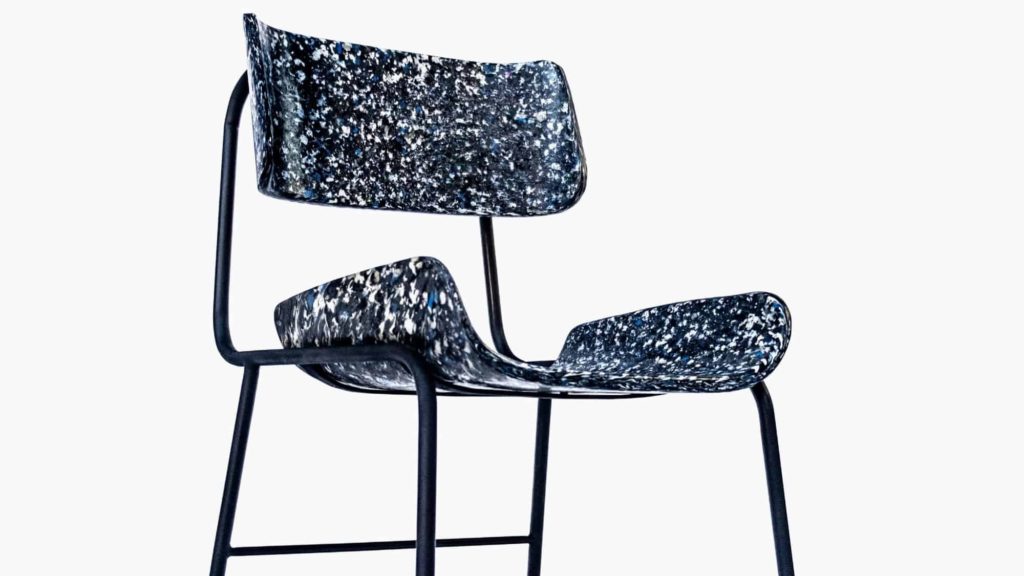 The Precious Plastics process is a huge undertaking, but people can join on either a small or large scale basis. Collecting plastic, chipping, forging and manufacturing is part of the production chain that Precious Plastic promotes. The site helps by supplying you with the tools and guidance that you'll need to take part.
West Pier Drinks, a company founded by three of our Business School students, is using open source plastic recycling technology as part of their product design. They came fourth in this year's Start-Up Sussex awards. Look out for our blog feature on them in mid-July.
A simple step in the right direction
Going plastic-free in July doesn't have to be about making impossible sacrifices. As the 'Four R Pledge' of the Plastic Pollution Coalition shows, we can simply stop and think about we change our behaviour; how easy it is to avoid unnecessary plastic in our weekly shopping, and how we can effectively reuse and recycle plastic that we do purchase. You can change, and collectively our small steps will make a big difference.
Read next: Take the Four R Pledge: Your first steps to going plastic-free