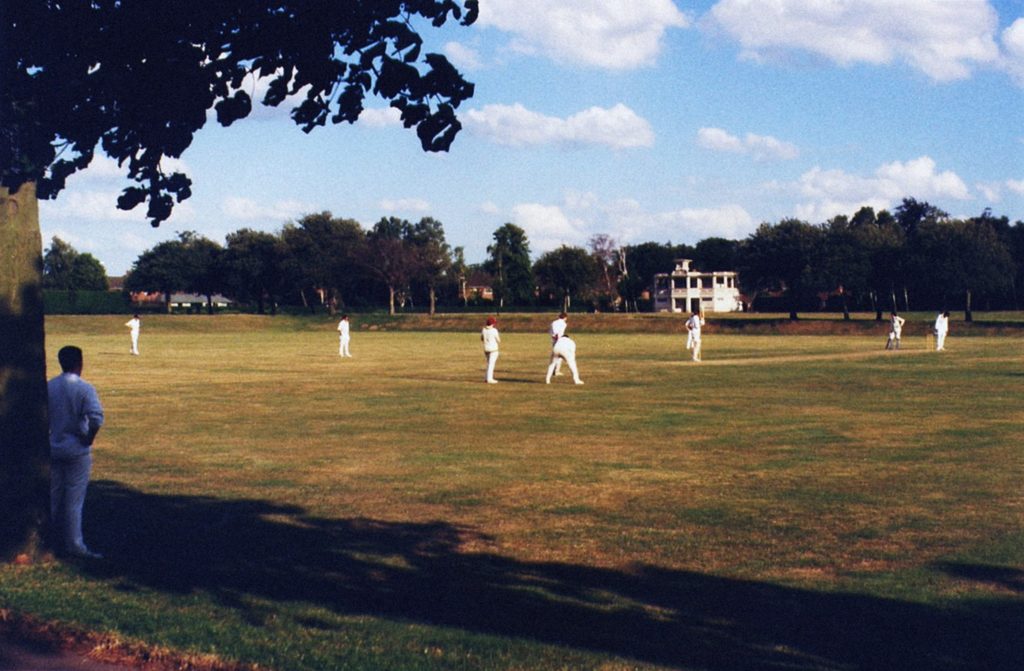 Leadership and issues of integrity were thrust centre stage at the Cricket World Cup on 6 November 2023 when Bangladesh and Sri Lanka locked horns. The CSC's Dan Hough explains why Bangladeshi skipper Shakib Al Hasan got it all wrong and indeed why that matters.
It wasn't meant to be this way. Cricket is currently celebrating what is arguably its showcase global tournament; the 50 over World Cup. And it has an unexpected integrity saga on its hands.
What happened? With the fall of the fourth wicket in the Sri Lankan innings, Angelo Mathews came out to bat. He was all set to face his first ball when he realised that the strap on the helmet that he was wearing was broken. He pointed this out, and non-playing members of the Sri Lankan team on the boundary edge hastily began looking for a replacement lid.
This took a bit of time. The laws of cricket state that a batter must be ready to face their first delivery no longer than three minutes after the previous batter has been dismissed. For the purposes of the Cricket World Cup, a playing condition had been introduced to reduce that to two minutes (presumably to speed up the game a little). If a batter is not ready to face a ball within that 120 second period, then the opposing team can appeal to the umpire to have the player 'timed out'. They would then be formally regarded as out without ever even facing a ball. That is precisely what Bangladeshi captain, Shakib Al-Hasan, did. A decidedly unhappy Angelo Mathews was given out and had to return to the pavilion.
Timed out is not a mode of dismissal that happens frequently. Indeed, it had never ever happened in international cricket before this incident. The Association of Cricket Statisticians and Historians advises that it's only ever happened six times in the long history of first class cricket. We really are in blue moon territory here.
Why are timed out dismissals so rare? The reason for that is that batters generally cross on the boundary edge and three (and even two, as was the case here) minutes is ample time for one to replace the other. On the vast majority of occasions, however, the incoming batter doesn't suddenly find that a piece of their kit has spontaneously fallen apart and needs changing. All before they have faced a ball. There are also arguably not many captains out there who would have chosen to enact the timed out law in circumstances where the player concerned is obviously just trying to replace some damaged equipment.
Integrity and Cricket
As soon as Shakib decided to appeal to the umpires to remove Mathews the cricket-watching world on social media exploded. For some this was a clever call by Shakib who was not just aware of the playing condition in question, but also quick enough of thought to realise that Mathews was theoretically falling foul of it.
For others Shakib was contravening one of the most sacred parts of cricket's whole self-understanding; the notion that there is a spirit that makes cricket special over and above the win-at-all-costs approaches that seem to have enveloped many other sports. Quite whether such a 'spirit of cricket' exists is a debate for another day, but even sceptics of the notion were found arguing that Shakib really might be pushing things just a bit too far. Mathews's dismissal had quickly turned into a rules versus values showdown.
That debate will run and run, but one thing that is clear is that Shakib's approach to this incident sits very uneasily with wider notions of integrity. Does that matter? I would argue that there are three reasons why it does.
Firstly, cricket (particularly in South Asia) is very big business. And business isn't, or at least shouldn't be, an integrity-free zone. Secondly, cricket has suffered from a significant number of, for want of a better term, 'scandals' where integrity has been far from to the fore. These range from betting scandals to mis-management off the field. Cricket needs to do better. Finally, cricket is, for many people in countries such as the India, Pakistan, Australia, Bangladesh and indeed the UK, a social institution that plays a broader and more significant role in society at large. Integrity matters in all three areas.
Operationalising Integrity
Understanding what acting with integrity looks like can nonetheless be surprisingly difficult. Yet, broadly speaking, most people do have an angle on what the term means. It is about individuals making good decisions. It is about embracing (and acting upon) strong moral and ethical principles. It's about incorporating values such as honesty and truthfulness, and indeed in being consistent in behaving in accordance with these values. Integrity, in other words, concerns the process of coaxing and cajoling people into taking the right decisions at exactly the time when they can theoretically take the wrong ones.
Personal integrity therefore involves an individual (metaphorically) signing up to a set of consistent principles. Furthermore, they don't just buy into these principles on paper, they uphold them in practice. They also do so in the face of temptation and they stick with their principles as they really believe in them rather than they feel in any way compelled by some outside threat to follow them. As Paul Heywood, one of the leading scholars on issues of integrity in the UK today, argues, it's about doing the right things for the right reasons and in the right way by following the right process.[1]
There is, however, a second part to this. There is also a role-based dimension to behaving with integrity. Cricket games don't take place in a vacuum and those playing, watching and administering them exist in myriad relationships over and above what is actually taking place on the field. The behaviour of one actor (or indeed a group of actors) can and does influence the role-conceptions of others.
Putting that another way, institutions – and institutions can come in the form of rules, norms and sets of acceptable behaviours – shape the moral context. Given that, we can only know what we want from anyone in the public sphere when it's clear what the context that they are working in demands of them.
Acting with integrity therefore means being aware that the decisions that you make can quite possibly have wider impacts on the community around you and indeed will sit – sometimes very well, sometimes not so well at all – with the setting that they are taken in.
Following this logic those who act with integrity are self-aware and switched on to the fact that what they do may well influence others. Someone lacking in integrity will make decisions without any thought to how they may impact the attitudes and actions of other people. They will be out-of-step with what the broader institutional setting would demand and indeed their role within it.
Shakib, Leadership and Integrity
Shakib's behaviour appears to have little to do with leading with integrity and much more to do with a win-at-all-costs – and damn be to everyone else – mentality.
Mathews was clearly not trying to gain any advantage by acknowledging that his helmet had malfunctioned. Shakib almost certainly will have recognised that. Yet he clearly also recognised that there was an opportunity to gain a clear advantage (by timing him out) and he didn't shirk from going down that route.
Leadership, however, is about making judgment calls. It's about taking tough decisions for the right reasons. Integrity, meanwhile, is about having a moral compass that shapes what you do. It's about who you are as a person, and it's not just about what you do when the going is nice and easy. It's also part of a bigger culture and mindset around doing the right thing.
This is subsequently both a failure of integrity and a failure of leadership. If we view sport as a business, we should ask whether those values are right for the business. If we view sport as having a wider role in society in promoting values, then this has been a bad day for sport. Like most sports, cricket has had a number of integrity issues over recent years including spot-fixing, match-fixing and corruption around procurement, contracts and stadium building. Indeed, cricket's governing body needs to think hard about whether it is doing enough to ensure integrity underpins the sport.
Maybe that is a thought Shakib will reflect on at some point.
---
[1] Paul Heywood (2018), 'Combating Corruption in the Twenty-First Century: New Approaches', Daedalus, 47 (3): 85.