OCTOBER 31, 2019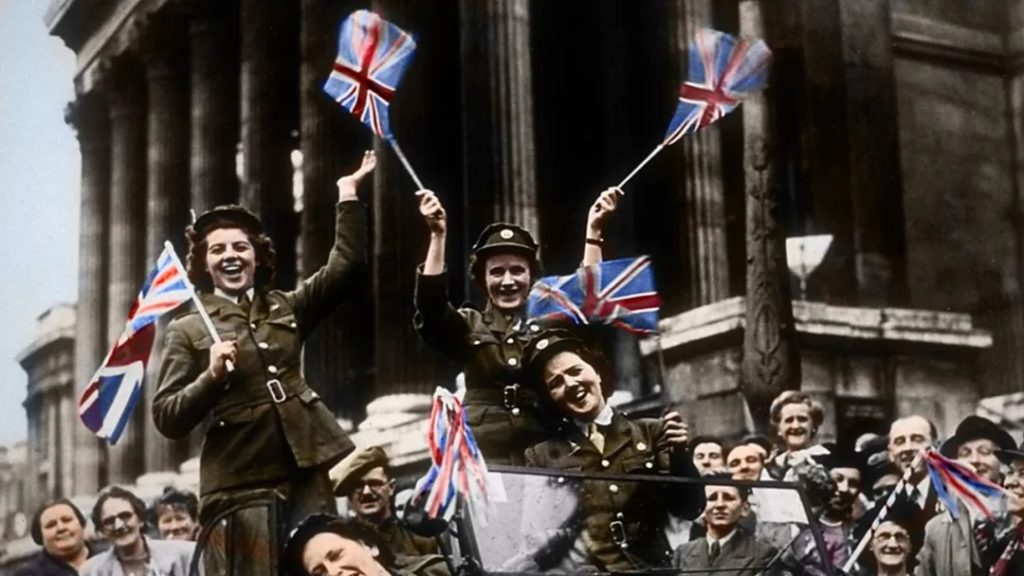 We've recently launched the sixth of our 100 Voices that Made the BBC websites, featuring some enticing highlights from the Corporation's oral history archives. It's all about The BBC and World War Two and it went live on 3 September 2019, to coincide with the 80th anniversary of the announcement that Britain was at war with Hitler's Germany.
It contains some pretty extraordinary recordings – and some pretty extraordinary written documents. There are sixteen separate web pages, each one devoted to a theme. Open them up, and you'll access 81 extracts from the BBC's oral history recordings – giving accounts from 31 different individuals, 27 clips from the BBC's programme archives, 21 key wartime documents from the BBC's Written Archive Centre, and 16 documents from the Mass Observation Archive. The hope is that, collectively, they offer a kaleidoscopic series of snapshots of a large and complex broadcasting institution at work – not just the traditional view from the 'mountaintop'.
Some of the stories the website tells – the announcement of war, or behind-the-scenes accounts of programmes like ITMA and Music While You Work and War Report – are broadly familiar. But these new accounts also throw up some unexpected details which have not previously made their way into the history books. There is for instance Alec Sutherland's account of the 'shadowing of Big Ben'. It involved producers on standby in the studios, ready to replace the live sound of Big Ben striking 9 pm with a recording of its chimes if the Luftwaffe were flying over Westminster at the very moment it was due to be broadcast. Alec Sutherland – one of the stars of this collection: he was a producer in the BBC's Recorded Programmes department and hitherto overlooked in published accounts – also recalls the mistakes that could be made when sending secret codes over the airwaves to the Resistance groups in occupied Europe. From Frank Gillard and Robin Duff and Malcolm Frost we hear of the rows with supposedly close Allies over the reporting of battles. From Elizabeth Barker, John Greene, Norman Collins, and Clare Lawson Dick, we get to witness some of the bizarre behaviour of broadcasting icons such as General de Gaulle, Winston Churchill, and J.B. Priestley.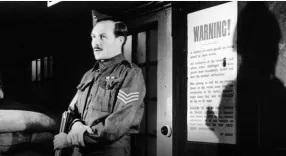 I think, too, that these oral history accounts shatter a few stubborn preconceptions about the BBC's role in the Second World War. To give just one example: on VE Day, we might expect the BBC to wallow in a mood of celebration and patriotic fervour. But we've dug up the running order for the day's broadcasts, extracts from some of the programmes, diary entries from listeners, and accounts of what was happening behind-the-scenes. What they reveal is a BBC reflecting a much more nuanced, and, if anything, rather sombre mood. We hear from broadcasters who are exhausted and unsure of what comes next, civilians who cannot forget the lives lost, the people of Germany as they wait to hear the terms of their surrender. The BBC reaches 1945 with its reputation – and its impact on the world – enlarged. But after nearly six years of working under siege, grappling with Government control and a propaganda role with which it was never entirely comfortable, the different accounts of 8 May 1945 show an organisation which was also rather battered and bewildered.
A few weeks after the website was launched, we held a packed and lively public event at the Keep, here in Sussex: War from the Inside – Oral Histories from the BBC. It was a chance for me to talk publicly about the project and what we've found – something that forced me to stand back a little and ask myself what, if anything, the 81 interview extracts we had chosen added up to. Was there a connecting theme, something they had in common?
Listening to them again, I was struck by the sense that all those who worked for the BBC through the war – announcers like John Snagge, typists like Mary Lewis, correspondents like Godfrey Talbot, Monitors like Martin Esslin – believed they were doing 'war work' of genuine value. More than this, they were putting their lives at risk, their bodies on the line. This was a 'total war', in which the civilian population on the 'Home Front' faced black-outs, rationing, air-raid or fire-guard duties, and nightly bombing raids. This was the experience of the BBC's employees, too. They had to get to and from work. They also, very often, had to leave home and be billeted many miles from their families for months on end. And, as many of our accounts in the oral history collection show, the Luftwaffe made the BBC a special target: its buildings and transmitters were bombed on several occasions, with loss of life and many injured. The minute-by-minute account we've been able to assemble for the first time of the two bombs which hit Broadcasting House – in October and December 1940 – bring this home with gut-wrenching effect, I think.
To work for the BBC during the war was to work in a permanent state of siege – to face genuine danger. In the sections of the website about 'The BBC in the Blitz' and 'The Bombing of Broadcasting House', – and we get a vivid sense of the deeply-felt and complicated emotions this state of siege threw up: a sense of camaraderie which often cut across traditional hierarchies and gender lines; a feeling of belonging to one's tribe – as Clare Lawson Dick so memorably described it in her account of sheltering every night along with hundreds of colleagues in the basement floors of Broadcasting House; a new desire for informality in working relations which would outlast the conflict.
So, yes, the oral history accounts of the Second World War help reinforce and embellish the BBC we know: an organisation which grew in reputation and size during the conflict, and which discovered a more popular touch. But I would argue they also reveal what we might call an epigenetic mutation in the BBC's DNA. Between 1939 and 1945 it was an organisation which, in terms of its mood and its working practices and its ethos, had changed in subtle but profound – and irreversible – ways. This, I believe, is something we would not have got if we relied on the written archives alone.
David Hendy,
Principal Investigator,
Connected Histories of the BBC.