With the end of Term fast approaching and thoughts turning to the summer, and perhaps working, I'd like to recommend you invest some time in your IT skills. Feeling more in control will relieve stress and frustration and hopefully make you more confident to face that Excel data analysis task you have or help designing that poster.
There are a range of Free training resources available to staff and students
LinkedIn Learning – Up your skill level in areas such as Excel, Adobe Photoshop, Interview Technique using the thousands on quality online videos. Completed courses show on your LinkedIn profile if you choose to. Courses can even be downloaded to watch offline so no need to gobble that data allowance.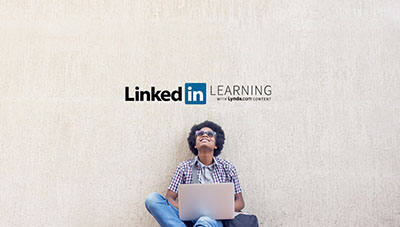 Free short Webinars delivered by the IT Services Training Team give a fast track to essential skills and raise awareness of product features with an opportunity to ask an expert. Sign up for a live session or watch on demand on our Canvas page
| | | |
| --- | --- | --- |
| | | Book via http://www.sussex.ac.uk/its/training |
| Date | Time From | Course |
| Fri 07 May | 12.00 | Word – Using Automatic Table of contents & Footnotes for your Thesis and Dissertation – webinar |
| Mon 10 May | 12.00 | Excel for Beginners – webinar |
| Mon 10 May | 16.00 | PowerPoint Running a slick presentation – webinar |
| Tue 11 May | 12.00 | Microsoft Teams – Meeting Top Tips – webinar (staff and PG students only) |
| Tue 11 May | 15.00 | Excel Pivot Tables – webinar |
| Wed 12 May | 12.00 | Box – Getting to grips with Box file storage – webinar (staff only) |
| Fri 14 May | 11.00 | Word – Complex page numbering for your Thesis and Dissertation – webinar |
| Fri 14 May | 14.00 | Microsoft Teams Essentials Workshop – webinar (staff and PG students only) |
| Fri 21 May | 11.00 | Excel Working with data lists – webinar |
| Tue 25 May | 11.00 | Word – Using Automatic Table of contents & Footnotes for your Thesis and Dissertation – webinar |
| Tue 25 May | 15.00 | Excel Introduction to Functions – webinar |
| Wed 26 May | 14.00 | Work smarter and faster with Microsoft Teams – webinar demo (staff and PG students only) |
Book at www.sussex.ac.uk/its/training