By Syed Kabir, final year BSc International Business
Returning to university in January is never easy, especially with gloomy weather, a packed schedule, and a mountain of work to do.
Some of us may feel guilty about not getting much done over our winter break, or some might have spent most of their time working or studying and feel like they need another holiday already.
Whichever the case, getting back into the 'flow' of studying full time can be difficult for all of us, especially while balancing everything from your social life to your health, your sleep to your hobbies. However, with the right mindset and plan of action, you will be out of your post-holiday blues in no time.
Here are some ways to get back into the swing of things to start your second term.
Prepare an action plan (and stick to it!)
It has been a well-deserved rest for many, after surviving what was very draining year in so many ways.
As we look forward to the year ahead, all of us should try to build the habits that we need to carry us through the days when we do not necessarily want to get out of bed. It is likely that you have a packed reading list and multiple deadlines to meet for the months ahead, so this is the perfect time to get organised.
The best course of action is to build your own timetable outside of your class hours. Start by making a list of all the exams and deadlines that you may have coming up. Put this into your calendar app of choice, or a dairy, and then work backwards to decide how much time you will need for each module.
Having this always in front of you can help devise a realistic revision and study plan.
Top tip: Decide on a few things you want to achieve before the week is out. Take time to make a list to help manage the priorities for the days ahead.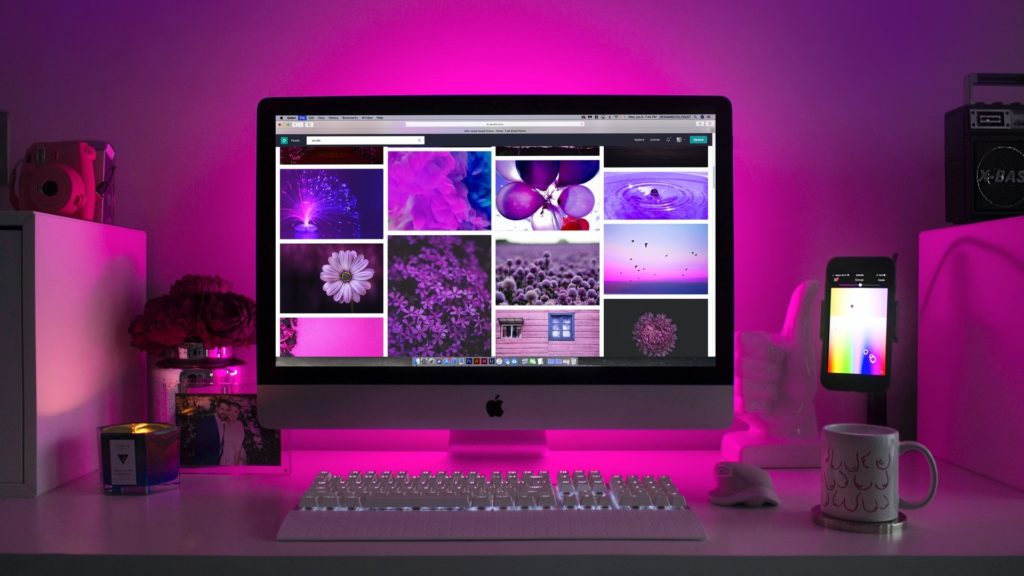 Re-vamp your study space
January is the perfect time for fresh starts, and getting your study space organised is a great place to begin.
Just the act of cleaning your desk or your workspace will lift your mood and inspire you to get going. Having a clean, tidy and organised space can help you de-clutter your mind, too.
You can do this in small bursts to tackle one space or task at a time if it feels overwhelming. This could also mean getting all your digital files and documents in order so you can always be assured where everything is.
Being organised means minimising obstacles that get in your way when you are trying to be productive and avoiding unnecessary stress.
Top tip: Stick up some of your favourite quotes on your computer screen or around your study space – we all need a bit of a mood lifter sometimes.
Arrange to meet with your Academic Success Advisors
Meeting with your Academic Success Advisors can help you identify and address any academic skills you may need to take on the term ahead.
It's always smart to meet with them occasionally to discuss your progress with your courses, as their invaluable advice can help you identify blind spots in your system and help you improve your skills and approach.
Top tip: Many students get to their final year without connecting with the resources that are there to help them – start now and you will thank yourself later!
Schedule time for yourself
Self-care is so important to maintain a healthy physical, mental, and emotional state, especially with the overwhelming changes that we have been dealing with lately.
With a lockdown and less than pleasant winter weather, make sure to schedule days where you give time to yourself in order to avoid stress and burn-out. This could mean going for a walk, reading a book, watching your favourite films, or just practicing mindfulness.
This is essential as it helps us to refuel and consider our own needs, taking space away from needing to feel 'productive' or 'social'. It can help to uplift your mood, manage anxiety, and maintain good relationships with yourself and others.
It's hard to look ahead to 2021 when there is so much uncertainty and it's impossible to make concrete plans. So, cut yourself some slack!
Top tip: Try to take some time away from social media. With all the things happening around us, it is quite easy to let external events control our mood swings, and nothing does a better job of this than Instagram or Twitter.
Quote of the week
"Realign your life towards getting done what reality sends that need doing. In other words, focus more on purposeful behaviour and let the feelings take care of themselves. What you will find is that when you get good at doing what needs to be done in your life, feelings stop giving you such trouble. And even if your feelings become troublesome, when you are involved in constructive activity, they remain in perspective. Feelings cease to be the whole show."

– David Reynolds, A handbook for constructive living