We had our first Advisory Board meeting last week, kindly hosted by the V&A.
We're lucky to have a panel of external experts with diverse skills and experiences, and it was great to all get together for the first time and exchange ideas about the opportunities and challenges for the project.
After I gave a short overview of the project plans and progress so far, we discussed some key issues and questions.
A short summary of the points addressed:
Power and control in the home – what happens when only one member of a household has the power to change or override behaviours? How can voice user interfaces offer a way to empower less technical users to query, debug and change the rules defining smart home behaviours?
Challenges of speech – how do we deal with the lack of visibility and support discoverability? What is the role for visual support (whilst ensuring visually impaired users are not excluded)?
The importance of context – how can we make better use of contextual information (proximity, gesture, identity) to disambiguate requests? Could other elements such as the emotional component of speech be useful?
Integration with AI – how could user queries, debugging and changes be supported in hybrid environments that contain both AI and rule-driven systems?
Privacy and ethics – what are the specific concerns relating to privacy and ethics in this project, and how are we tackling them? Does GDPR raise additional issues?
Wider context of the project – who are the potential beneficiaries of the research and how do we communicate this effectively?
We closed by discussing plans for keeping in touch, and agreed to give a progress report to the whole group at the end of the summer, with additional informal updates in the interim.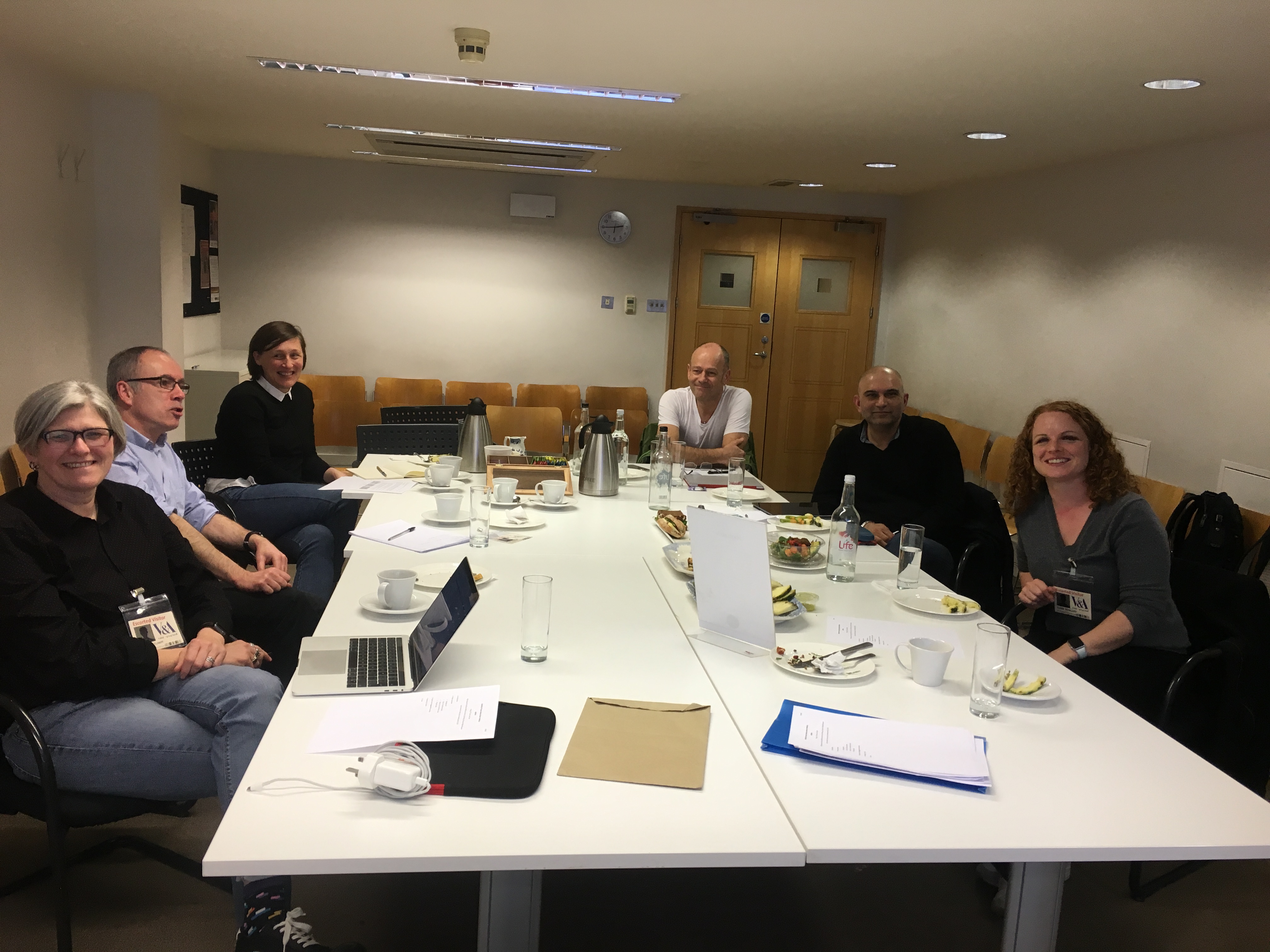 Advisory Board Membership
External Members
Seb Chakraborty, Chief Technology Officer, Hive (Centrica Connected Home)
Corinna Gardner, Senior Curator of Design and Digital at Victoria and Albert Museum
Eric Harris, Director of Research, Research Institute of Consumer Affairs (Rica)
Claire Rowland, UX Consultant, Author of Designing Connected Products, User Experience for the Consumer Internet of Things
Simone Stumpf, Senior Lecturer, Department of Computer Science, City, University of London
CONVER-SE Project Team
Kate Howland, Department of Informatics, University of Sussex (Principal Investigator)
Jim Jackson, Department of Informatics, University of Sussex (Research Fellow)