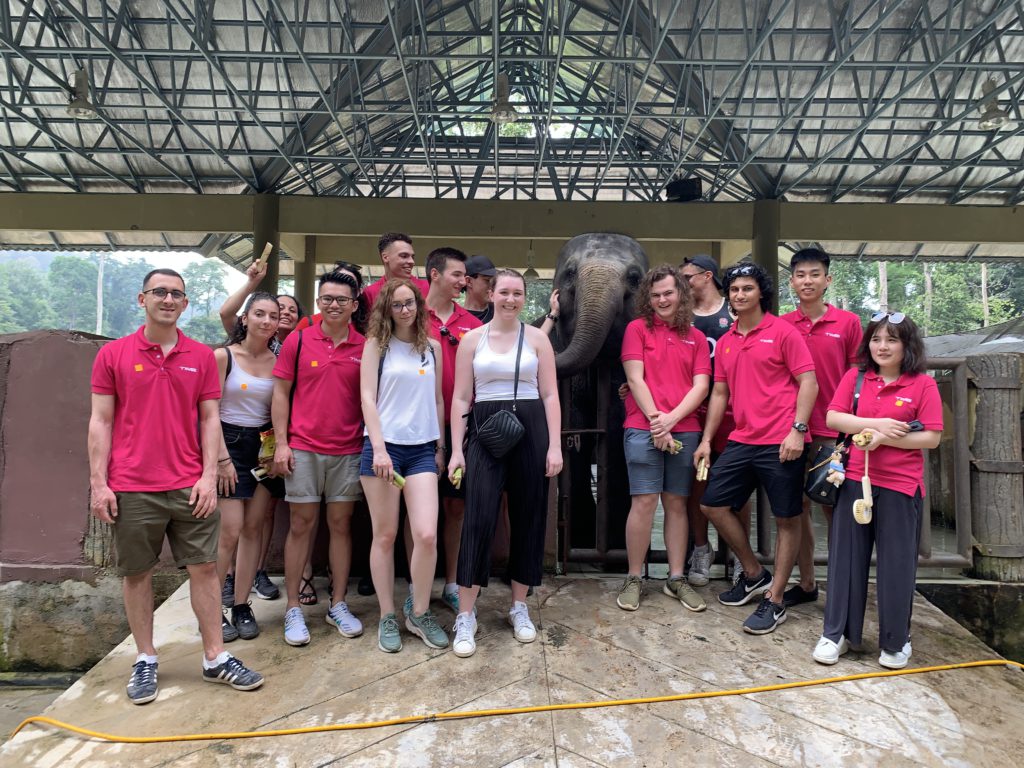 By Rushad Doomasia, BSc International Business
By the time Friday 21 June arrived – the last day of our first week – we were already accustomed to a full-time work schedule and the jet-lag had subsided for the majority of us. So it was only natural for Mizi (our co-ordinator at TIME) to ease us into the weekend with a half day, which reflects the relatively relaxed atmosphere one can find in the Malaysian workplace. Our day started off with TIME colleague Ezrin sharing his life lessons and how he's learned from his mistakes.
A tasty lunch and temples
For the afternoon we made plans to go into central Kuala Lumpur (KL) for some sightseeing. Lunch came first – in Malaysia this is definitely the most important part of the working day. Nicholas (the only one of us with local experience) took some of us to a nearby place called Uncle Soon's. To put it simply, I had the world's tastiest fried rice for the meagre cost of RM 8.50, about £1.50. Later we explored Little India, and the rest of the group ate at a cosy Indian restaurant.
The highlight of the day turned out to be our visit to Thean Hou Temple. The impending thunderclouds provided an excellent backdrop for photos, along with the stunning architecture. When it started raining, an obligatory visit to the mall was in order.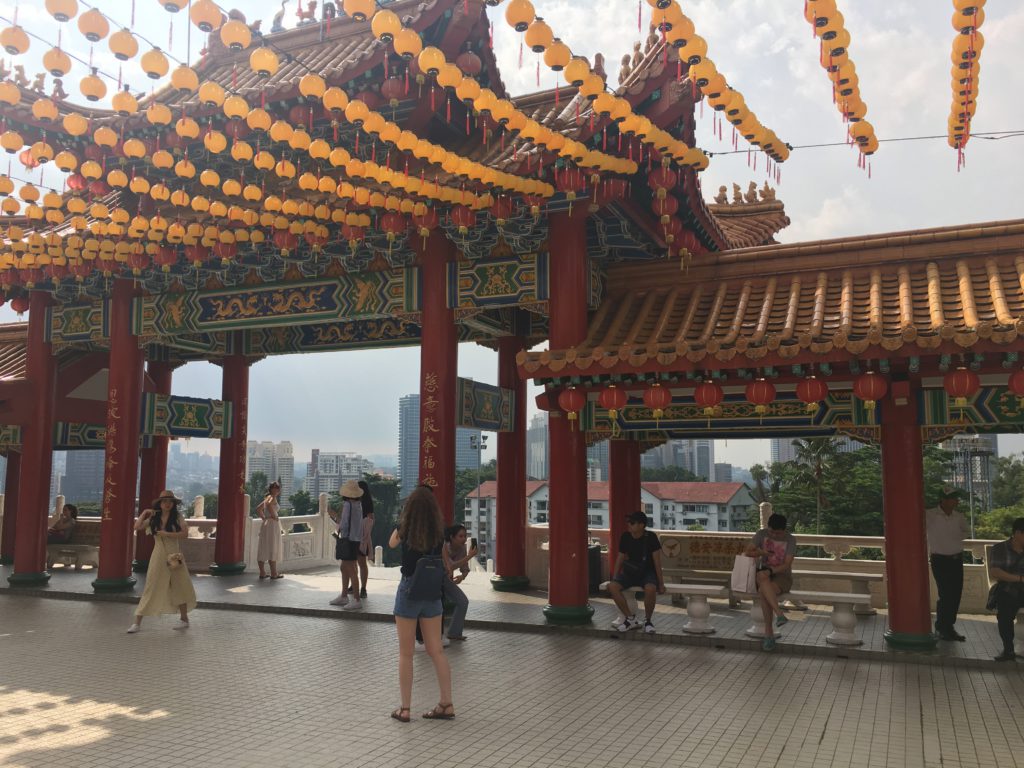 Elephants and fibre-optic networks
Saturday was our first outing outside of KL and our most memorable day so far. On the way to Kuantan we stopped off at the Elephant Sanctuary, which looks after previously captive/injured elephants. We were able to get really close to the elephants by helping out with range of tasks, from scooping up elephant manure and scrubbing their urine off the floor, to actually hand feeding the elephants. They were surprisingly affable, and even the shyest of us felt confident enough to approach them.
Eventually, after a 4-hour drive, we reached TIME's cable landing station, where staff went into further detail about TIME's fibre optic network and procedures. We learned how Time has been involved in multiple major fibre optic projects worldwide. This includes 'Unity', the only fibre traversing the Pacific Ocean, which connects the US and Japan. In this regard, Time has collaborated with MNCs such as Google to get this completed. They showed us disused cables pulled directly from the ocean, as well as existing cables running through manholes. Right next to the station was the beach, where we enjoyed ourselves before our long journey home.