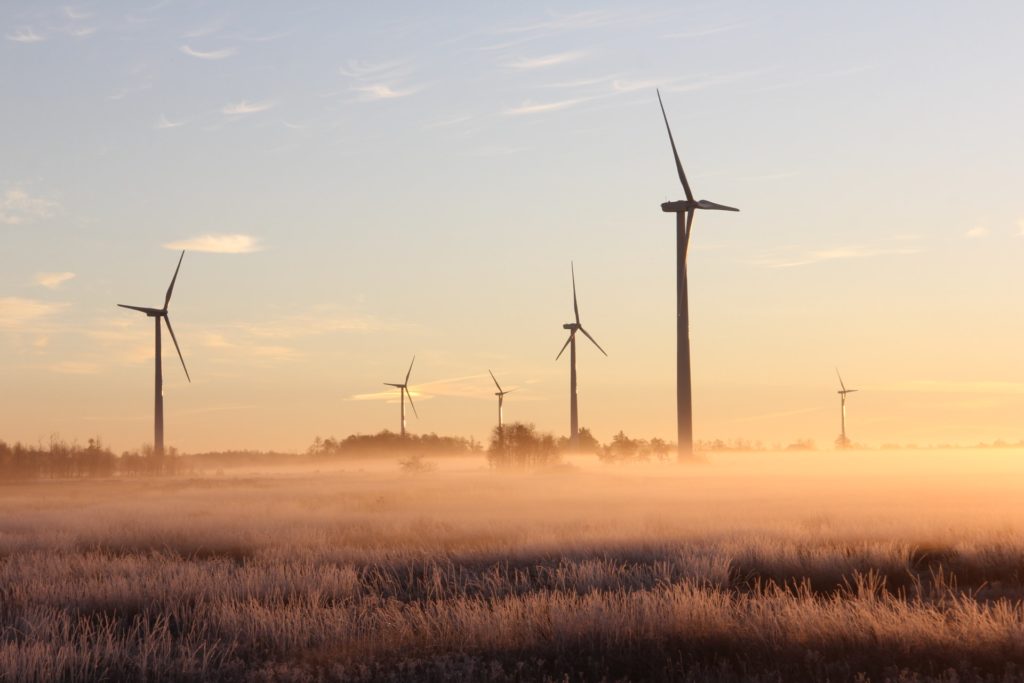 Two Business School post-graduate students have won prizes in the PRME Chapter UK and Ireland fourth annual Responsible Business and Management Writing Competition 2020.
Esme Piechoczek and Andrea Patanè, both MSc Sustainable Development students at the Science Policy Research Unit (SPRU), won second (£300) and third place (£100) prizes respectively in the post-graduate essay category. The 12 strong judging panel from nine different universities commended them both for their original topics and thoughtful research.
Esme comes from Horsham, Sussex and has a background in volunteering for social and environmental projects in the UK and abroad. Andrea is an international student from Italy. We spoke to them about their entries, and what impact they think the Covid-19 pandemic will have on the UN Sustainable Development Goals.
What was your essay about?
Esme: My submission was about the economic and sustainability impacts for developing countries operating within global value chains, especially in extractive industries. I specifically looked at the sustainability implications of lithium extraction in Bolivia within global value chains for electric cars.
Andrea: My essay was about grassroots innovation and the extent to which these can help to develop sustainable ways of living in practice, the 'Jugaad' movement as a case study. I read about Jugaad for the first time in a book on sustainable development. I thought the concept was interesting and wanted to investigate that a bit more.
What does winning this competition mean for you?
Andrea: It is a great feeling when the hard work gets paid off! I have also always enjoyed writing and researching, so it is nice to be recognised for that.
Esme: It is a much-needed morale boost now! It is hard work doing a Masters normally, let alone in the context of a global crisis, so it is easy to get overwhelmed sometimes. This is a reminder that I can create valuable work and it is worth pushing through the tough times.
How do you think the Covid-19 crises will impact the UN Sustainability Goals?
Esme: I think that the crisis holds great potential for both good and harm. It is a good reminder for everyone of what's important and what we really need in our lives. It has also shown the world that we can make drastic changes in our lifestyles and in the way our societies operate when it is important, and I think that is a significant message in terms of environmental sustainability. It provides an opportunity, when societies are going through so much change already, to implement reforms for better societies long term.
There is also the potential, however, for old inequalities to become further exacerbated – and I personally don't believe that we can truly achieve the sustainability goals without addressing these.
Andrea: It is hard to say. While these are challenging times for all of us, COVID-19 is affecting people and communities all over the world in different ways, putting the most vulnerable in an even more precarious position. Surely what is important now is to protect and save lives as much as possible, however this shouldn't mean that all other aspects of the current global situation are put in 'stand-by'. The same effort and resources that governments are currently putting in combatting this pandemic (rightly so) are also what is needed for us to meet the SDG.
The virus will go away eventually, but social inequality and environmental degradation will still be issues that will need to be addressed for a very long time still, if we don't act now. On a positive note, a decrease in emissions is clearly a sign that people are listening and that the world is stopping. Hopefully this will be the 'break' we needed to redirect ourselves towards more sustainable systems of doing things and give the earth time to heal.
What's been the biggest challenge for you during this crisis?
Esme: I am lucky that I have been able to come back to my family home in the Sussex countryside for lockdown, as well as house some international friends who couldn't make it home. The hardest part has been knowing it might be a long time before I can see some very vulnerable family members in person again. One lives alone and I worry about them being lonely and isolated during this time. We are all doing everything we can to support each other from afar.
Andrea: The biggest personal challenge for me I think has been getting used to studying from home and not get distracted. It's hard to keep the motivation up when you are in the house for a long time every day. I am still in Brighton. I did not think it would have been a good idea to go back to Italy (both for me and for my family).