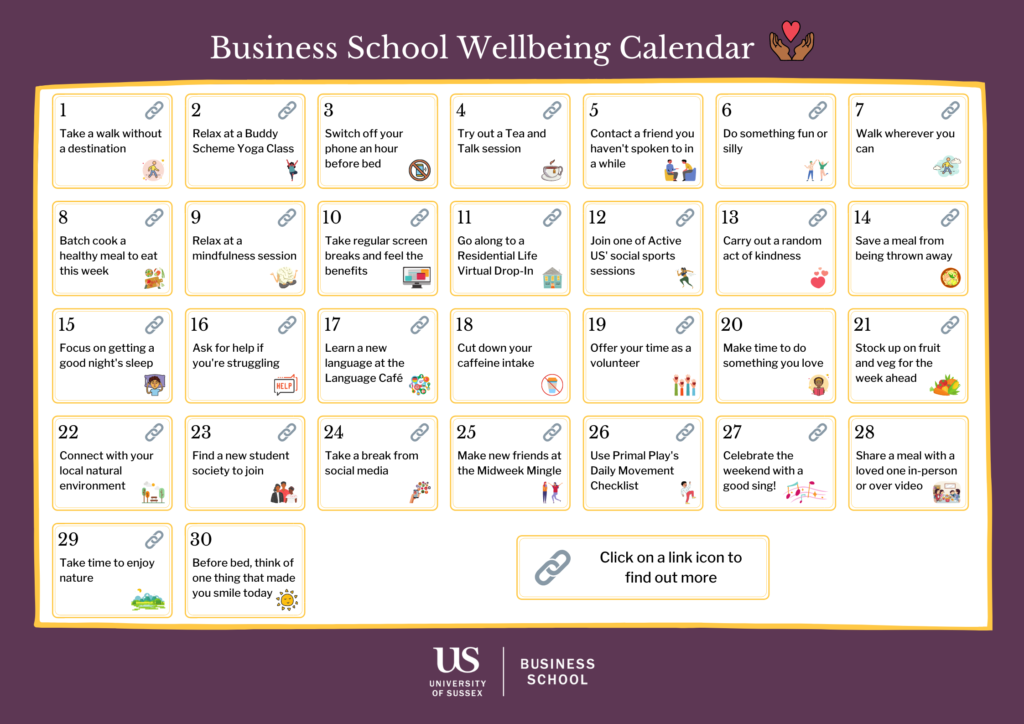 This month, the Business School's Green Team have put together a wonderful wellbeing calendar for the month of November, with links to, and ideas for, plenty of actions to look after yourself and your mental health.
These are small actions which can make a big difference, and of course, you can mix and match in ways that suit you. Some of these build on events happening in the Business School or within the wider University, while others are more self-directed.
This was partly inspired by Action for Happiness, who put together monthly action plans, so hopefully this can act as further inspiration for actions beyond this month.
For even more wellbeing inspiration, check out our previous blogs about mental health and connecting with your local environment, and looking at nature through lockdown eyes.
Don't forget to share your progress with us on social media @SussexUBusiness. Find us on: Facebook, Instagram, Twitter, LinkedIn.