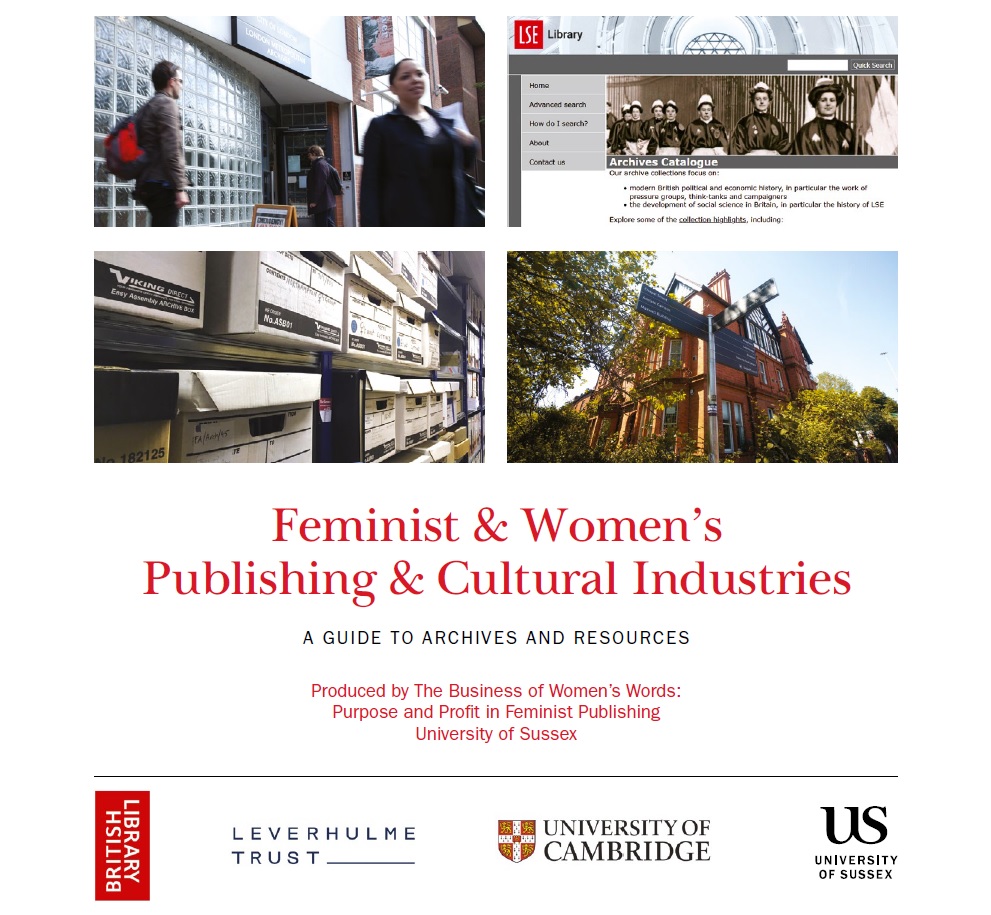 This guide grows out of our research into the dramatic story of the feminist publishing revolution of the UK women's movements of the 1970s-90s.
Our guide highlights the archives and resources we used. It offers researchers, teachers, archivists, students, activists and business-people a glimpse into a hitherto under-appreciated heritage, which we believe has immense value.
Social movement-inspired business archives might hold similar content to other business archives ‑ the documents, accounts, films, photographs, oral testimonies, adverts and digital records which all companies generate as part of their work. But they track special commitments and achievements, and come in many shapes and sizes, from Virago's literary delights to Welsh-language specialist Honno, to the oral history of campaigning group Women in Publishing, and the design insights of movement magazine Spare Rib. We have thus drawn from catalogue descriptions published by the holding institution, adding a selection of personal 'top picks' to give a flavour of the histories offered.
Such collections cast light on the evolving history of today's urgent movements for corporate social responsibility, purpose with profit, and mixed economic as well as publishing models and products. We invite you to explore what they suggest about social, reputational, political, aesthetic and cultural value and capital, and how such considerations work with – and sometimes against – the equity or assets of a venture.
We equally want to pay tribute to the ethical features of feminist business archive construction itself. The creators and managers of this heritage are vital participants in contemporary history, and often extraordinary memory-keepers themselves.
We present these treasures as illuminating the story of women's struggle for autonomy, empowerment and creative expression. They offer exercises in ‑ and examples of ‑ radical enterprise which are perhaps even more relevant today as we struggle to address the climate emergency and promote social justice.
Margaretta Jolly
Principal Investigator to the Business of Women's Words Project, University of Sussex, February 2022