Celebrate the past and future of this coast-to-coast celebration of feminist books by and through radical and independent bookshops and libraries around the UK and Ireland. Feminist Book Fortnight 2022 takes place Saturday 14 – Saturday 28 May, including at Brighton's The Feminist Bookshop.
The Business of Women's Words is proud to launch a groundbreaking history of Feminist Book Fortnight, written by project Research Fellow Dr Eleanor Careless. Enjoy discovering the deep community origins of the venture, including its relation to the Feminist and Black bookfairs of the 1980s. Feel free to download this beautiful booklet and share.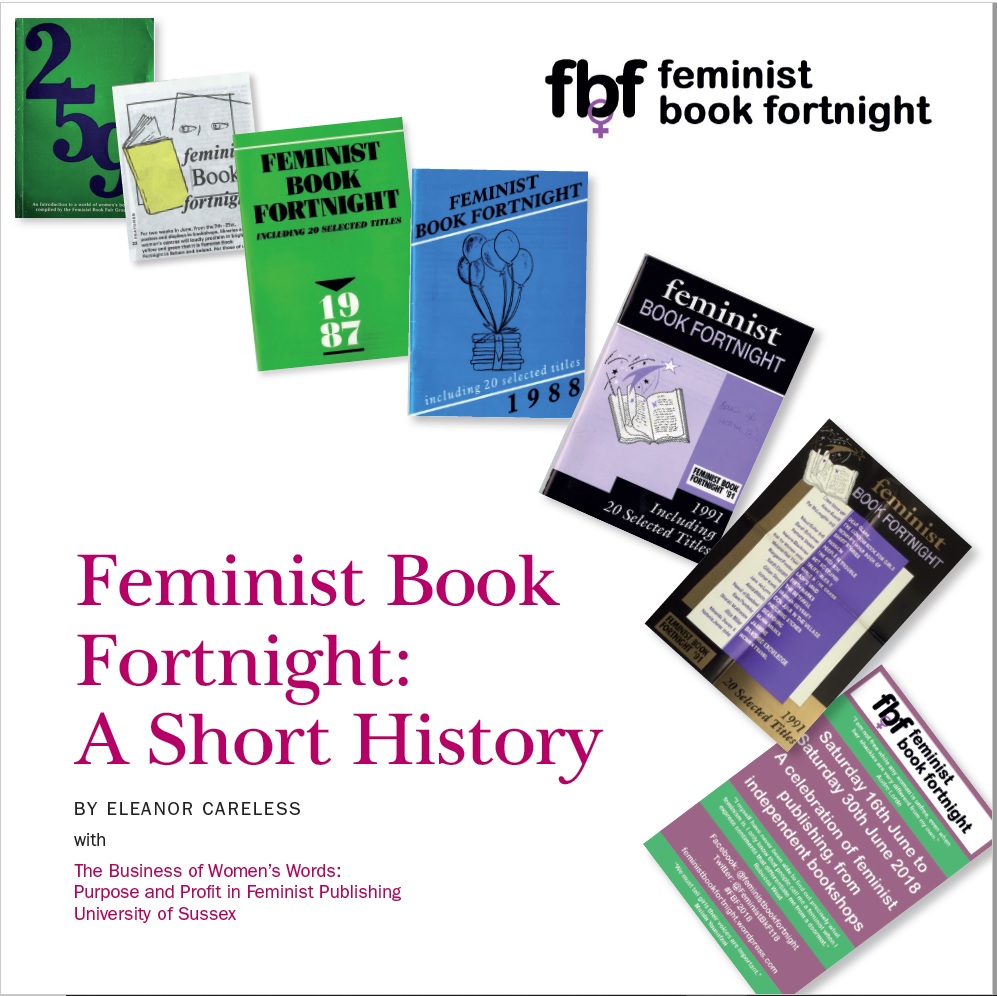 Read too an interview with FBF co-founder Jane Anger on Feminist Book Fortnight's origins in 1984 and revival in 2018, in partnership with Five Leaves Bookshop, Nottingham.
And hear Jane in conversation with creative industries agent Crystal Mahey-Morgan from brand and agency Own It! discussing how to bring radical stories to a wider audience. Gain insight into the workings of the book trade and how together we can transform it to become more inclusive, more feminist.
We thank Chimney Design for the design of the FBF short history.