LinkedIn has insights that nobody else has; after all, people around the world use LinkedIn to promote their skills and land their next job every day.
Because of the data they have, LinkedIn can see trends in industries and they know where the big skill gaps are. They regularly share these insights through the LinkedIn blog.
All of this means that LinkedIn Learning is so much more than just a set of random training courses. It can give your career a massive boost, it can give you unrivalled insights into your chosen industry, and it can help you develop professionally and personally. It could be a tremendous asset in growing your skills and taking the next step in your career.
As you probably know, it's available to all students and staff at Sussex.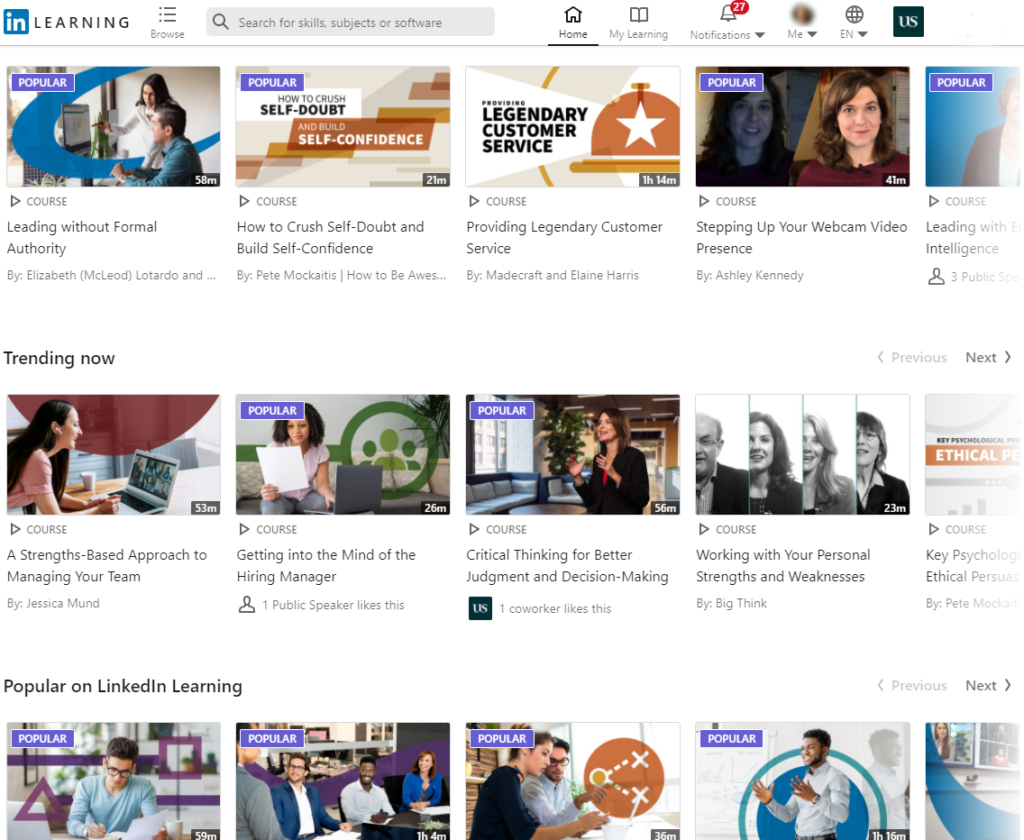 Here are some reasons you should make time in your week, every week, to complete courses in LinkedIn Learning.
Real-world expertise: the courses are generated and delivered by real-world industry leaders. Many of them are extremely cheesy American tutors, but they often talk a lot of sense!
Trends: the website is constantly being updated to align with industry trends, covering emerging technologies and ideas, or clear gaps in the job market.
Professionalism: you want to make a good impression when you first enter a workplace, but how should you prepare? What are the most important skills for working with a team and hitting the ground running? What inter-personal and organisational skills do employers value the most? LinkedIn Learning has courses to help you.
Try searching for time management, teamwork or developing your emotional intelligence.
Upskilling: you never know what new skills might help you to land a new role. These might be professional or IT skills, people skills or even interested hobbies that make you stand out from the crowd.
LinkedIn integration: Whenever you complete a course on LinkedIn Learning, you can add a new badge to your public LinkedIn profile. They sit alongside your life experience and academic qualifications, so that your good profile can become an outstanding profile. It shows your willingness to learn and the extra skills you have picked up along with way.
Personalisation: the more you use it, the more useful it'll become. A bit like Spotify or Netflix, Linkedin Learning will suggest courses based on your activity and interests and make tailored recommendations for courses. It also draws on your personal LinkedIn profile, so it is tailored to suit you interests and current expertise.