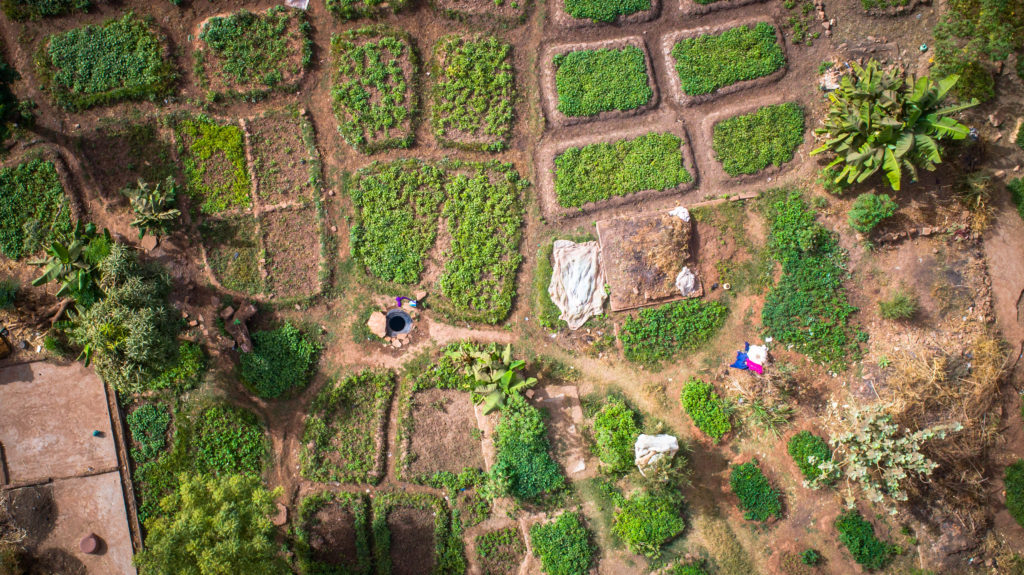 Rights over land are one of the most fundamental property rights, but remain severely contested in many parts of Africa. In this post, Robert Home, Emeritus Professor in Land Management, Anglia Ruskin University, UK, details the impact of colonial legacies and how they affect patterns of corruption today.
The roots of corruption in land matters lie in Africa's geography and history. It is a continent with a large land mass and low population density. In the last fifty years, its population has grown five times to reach over a billion people with about a thousand distinct languages (some countries have over twenty ethnic groups). It has the most nations in relation to land area of any continent, with colonial boundaries, legal systems, and governance following the Uti possedetis principle (i.e., what you have, you keep).
The former British colonies have a colonial legacy of three land tenure types created by the so-called 'dual mandate'. State land (or crown land claimed as terra nullius)could be 'set aside' for such public purposes as townships, forestry, national parks, and mineral extraction. Private property (under freehold or long leasehold) had a government guarantee of title under the so-called Torrens system, controlled by lands and survey departments. Finally, under customary/tribal land tenure land belonged not to individuals but to the community, family or lineage; this still covers the majority of the African land area, and in colonial days were formerly held 'in trust', with no private ownership. Continuing colonial practices in land matters is why the postcolonial state has sometimes been called an 'enemy of the people' for encouraging inequalities.
Current land issues in Africa include 'land grabbing' and mineral extraction by foreign investors, conflicts, evictions and displacement, fraudulent title transfer, and the potential of blockchain for property transactions (which may increase evictions of occupiers). Land has been the subject of several books. In Ati Onama's The Politics of Property Rights Institutions in Africa (2010), he argues that the level of property rights security that leaders prefer depends on how they use land, revealing why some leaders prefer an environment of insecure rights even as land prices increase. Laura Routley's Negotiating Corruption: Hybridity NGOs and the Nigerian State (2015) argues that NGOs act as intermediaries between the local and the international, and between the state and the population.
The African Union Commission, UNECA, and the African Development Bank sponsor the African Land Policy Centre, following the African Declaration on Land (2009), which recognises member-state sovereignty and equality, and its third African Land Policy Conference in Abidjan (2019) was on the theme of "Winning the fight against corruption in the land sector". Its land policy guidelines are, however, not a normative framework nor do they seek to impose land policy in specific country situations.
The jurisprudence of the African Court/Commission of Human and Political Rights is limited in land matters (Article 14) and suffers from poor enforcement. The Mbiankeu case (Cameroon) supports the right to private property and government title guarantee. Cases defending the rights of indigenous people in Kenya (particularly the Endorois, Ogiek, Nubian community) have succeeded, but governments are reluctant to act on the judgments, accusing the indigenous groups of being 'selfish' minorities.
Three country case studies (of Africa's most important economies) show many corrupt practices. Nigeria (one of the most corrupt nations in the world, according to Transparency International) has inherited colonial governance structures, conferring federal control of mineral rights, and state control of land use rights, with anti-corruption laws in place but no consequences for violations. Kenya has two separate land registers carried over from colonial days: central (for private property) and county (for former trust lands). Abuses include land titles being transferred centrally without knowledge of occupiers, boundary adjustments that enlarge plots without knowledge of neighbours, local authority land transferred without knowledge of local authority, leases re-allocated upon expiry without notifying the existing lessee. The Ndungu Report (2003) identified multiple wrongful land allocations, and it has been estimated that 15% of land is controlled by the families of the four past Presidents. Finally, South Africa has unresolved racial inequalities in land ownership, limited success of land restitution and land reform, and ineffective constitutional guarantees and governance reforms. Abuses there include fraudulent land-grabbing and sales, and evictions.
The UN Sustainable Development Goal 16 is to "promote peaceful and inclusive societies for sustained development, provide access to justice for all and build effective, accountable and inclusive institutions at all levels". It has 12 targets and 23 indicators, which include promotion of the rule of law and access to justice, a substantial reduction in corruption and bribery, inclusive and representative decision-making, and public access to information. Such aspirational goals are far from being realised in Africa.
Other key texts which deal with the issue of corruption in Africa's land sector include: