This post is written as part of our March 'Experiences in Diversity' series by Charlotte Graham-Spouge MA student in Photography and Cristina Guerrero, MA student in Conflict, Security and Development.
About a month ago, a friend texted me to say how badly she regretted having cut her hair short. I was shocked as I knew how much of a challenge it had been for her not only cutting her hair short, but also ending years of her hair as a burden that defines her sexuality. Only now she had another problem. 'Men don't find me attractive anymore and women now expect me to make the first move'- she said. Somehow, by trying to be her true self, she was still trapped in the net of 'masculine men protect feminine energy'. I remember that I didn't hesitate to tell her how beautiful she looked and how she shouldn't let others' standards and expectations define her. However, my advice was nothing but a cheap quote you could find on the internet.
Let's be honest here. I have also struggled with self-esteem, but nothing related to identity and sexuality (or that is what I thought). I was born as a woman, I identify as a woman, and I feel attracted to men. For me, cutting my hair short has no other meaning than changing my look. In her case, however, it has been a long-time struggle with sexual orientation and identity. For her, cutting her hair short meant leaving behind years of bullying – too masculine for some, too weird for others. She was certainly willing to leave all that behind, but society's standards were still tying her up. Why wasn't she able to feel good with herself despite being the most honest version of herself?
I remember my advice: 'do not let society decide for you how you feel or how you have to feel', but I also remember her answer: 'it is not that easy'. That answer got stuck in my mind. She was certainly making me question my relationship with self-identity and society. I tried to put myself in her shoes and somehow, I remembered how I have also been targeted by society's prejudice to the 'uncommon'. I remembered when I was 13 and I was bullied in school for not shaving my armpits or when I was 18 and I was encouraged by my first boyfriend to wear makeup. I soon understood how I was also one more prisoner of society's own fears. What is wrong with not shaving? Am I less of a woman for not wearing make up? Am I less interesting for not being one more ant committing to the others' standards?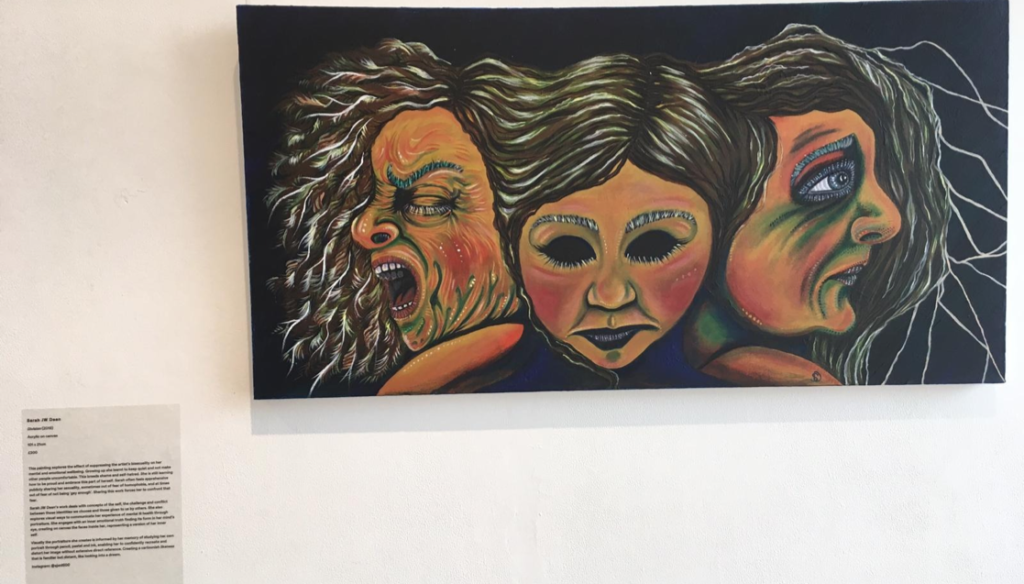 The obsession to determine others' identity is nothing but a lesson of how society's intransigence is a wall that hides cowardice and fears. In this sense, LGBTQ+ people are a vital lesson of non-conformism. Through their own fight to be accepted for what they are, they show us how society's prejudices can persuade us to act homogenously and conform to established ideals. As if it was a world ruled by robots that only think through algorithms (rules, values and morals), LGBTQ+ question those algorithms and show us the true meaning of being human: the will to live and love.
This is what the LGBTQ+ community brings us. Many people have certainly struggled to be happy with themselves – some for being too masculine, others for being too feminine; some for not being delicate enough, others for being too delicate. But remember, you are no more than a beauty trapped by the superficial threads of a society that refuses to see beyond. But, again, how can we break with those threads?
In this sense, when my friend Charlotte Graham told me about an exhibition that could illustrate the true beauty of trans life and queer love, I was more than happy about it. Art, in the end, is the ultimate expression of what it means to be human: feel, create, construct, question. Featuring photography, mixed media and film, the viewer is push out into the issues that the LGBTQ+ community faces whilst also celebrating its diversity and power. Through portraits of queer people and stories of their struggle, it makes the viewer question heteronormativity. From soft and gentle portraits of queer love to detailed depictions of trans life, this exhibition reveals new perspectives on a much overlooked community.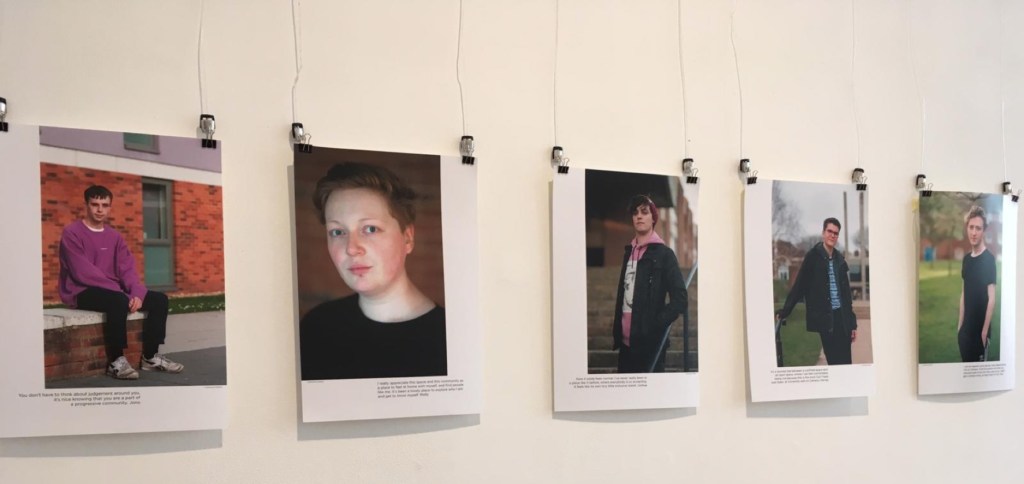 Aesthetic Initalism brings together emerging artists to celebrate LGBTQ+ history month. The exhibition opened with a showing in ONCA, Brighton in February and will be showing at the Marlborough pub from the 4-22nd March.

The exhibition is free entry and open to all.
To find out more information, please look at the Facebook event Aesthetic Initialisms or follow @mywildday on Instagram.