Connected Care aims to address three main challenges that care homes face with regards to people living with dementia
Care homes are increasingly challenged by a rising number of people living with dementia and a simultaneous demand to improve quality of care amidst limited funding and staff shortages.
Although innovation is associated with better quality of care, there is limited research looking into the ways in which digital technology, including the Internet of Things and sensors, could help care homes deliver better care for people with dementia.
Scholarly research has highlighted that top-down implementations of technology fail to deliver their potential benefits when there is limited user buy-in. In the context of care homes, care workers, residents and their families are often under-represented in technological developments.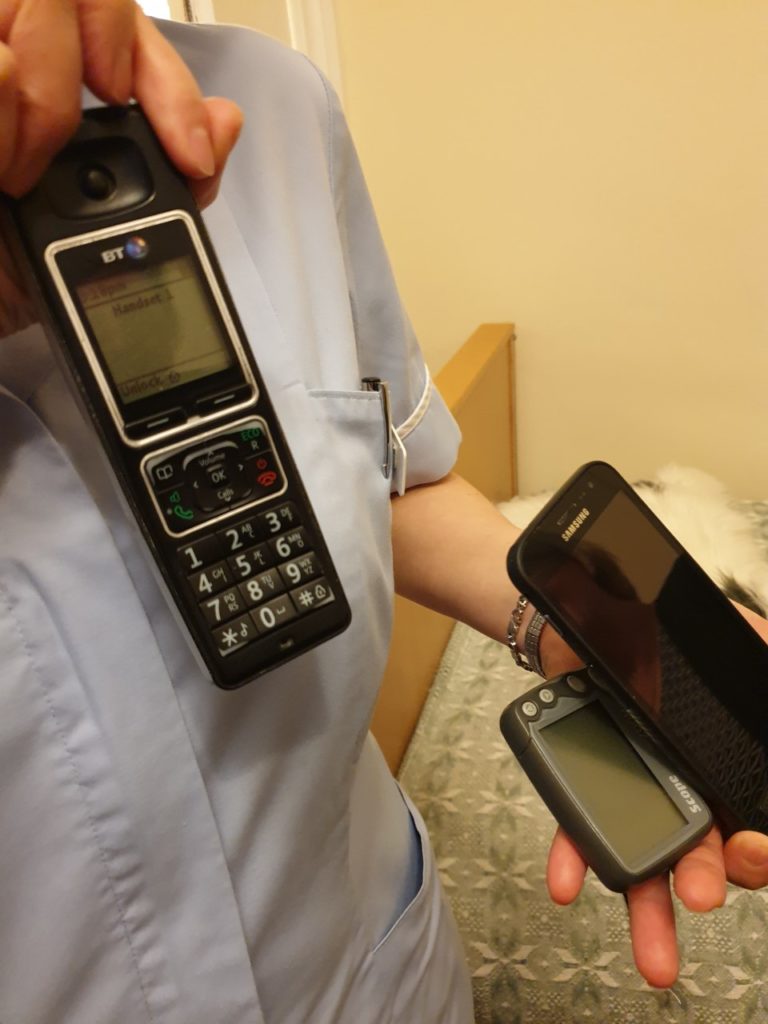 Drawing upon the principles of participatory research and following qualitative methodology, the team has engaged with care homes in Brighton and Hove and West Sussex, using interviews and observations in order to gain an insight into what technology is currently like within care homes, and what gaps are there in the technology assisting care home staff, people with dementia, and their families.
Preliminary analysis of key findings suggested care home staff and managers expect technology to assist in their work in many ways, some of which include helping detect, monitor and/or predict critical events such as falls and then providing an alarm to staff in a timely manner, undertaking and automating administrative type of work (such as typing notes), and providing care home staff with timely and up-to-date information when needed.
People with dementia who reside in care homes and their families/carers expect that technology will offer a single platform of communication between residents and their families to sustain their family relationship, be user-friendly adjusted to the varied needs, skills and cognitive ability of people with dementia whilst also offering opportunities to simulate residents' cognitive capacities, and also be affordable.
The Connected Care project is funded by an ESRC Impact Acceleration Account grant. It brings together experts from four Research Centres based at the University of Sussex: The Centre for Social Work Innovation and Research; Centre for Dementia Studies; Centre for Advanced Communications, Mobile Technology and IoT, and the Digital Future at Work Research Centre.
To find out more about this project, see the policy briefing Co-creating Connected and Intelligent Care Homes for People with Dementia