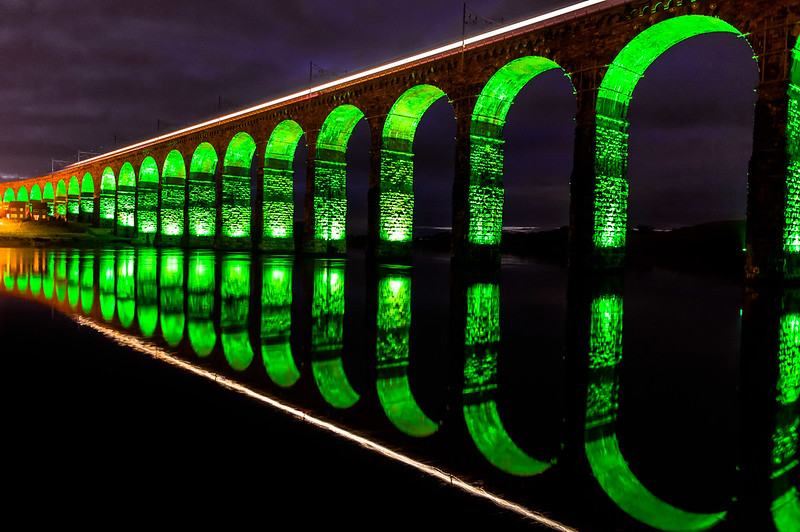 Patricia Couturas, Lecturer in French and COIL Facilitator for the School of Media, Arts and Humanities.
What is Collaborative Online International Learning (COIL)?
A collaborative online international learning (COIL) programme is a form of virtual exchange or online learning that connects students and educators from different countries or cultures. COIL programs typically involve a partnership between two or more educational institutions and even NGOs with the goal of promoting cross-cultural understanding, intercultural competence, and global citizenship.
COIL programmes can take many different forms but they generally involve some combination of online communication, collaborative projects, and virtual meetings or exchanges. For example, students from different countries might work together on a joint research project, create a video or podcast, or participate in a virtual debate or discussion.
COIL programs can be structured in many different ways depending on the goals, the learning objectives of the program and the preferences of the participants. Some programs are fully integrated into the curriculum or the module, while others are optional extracurricular activities. Some programs involve synchronous (real-time) communication, while others are asynchronous (self-paced). They can also involve both.
Overall, they offer students, educators, academics a unique opportunity to learn from and with others from different cultures, to gain new perspectives and insights, more knowledge and develop the skills needed to thrive in an increasingly interconnected world.
COIL at Sussex
COIL programmes in the Department of Language Studies are already well established and are now of interest to Internationalisation at Home (IaH) in the context of the internationalisation of the curriculum and the students' intercultural skills development.
Last year I set up an 8-week COIL programme with my peer, Dr Girodet, from the University of Reims, France. The feedback from the students through their reflection on their intercultural experience showed a better knowledge of themselves and the socio-cultural mechanisms that lead to the construction of preconceptions and points of view, and a better distinction between interpersonal and cultural differences. You can hear me talking about the project here https://www.sussex.ac.uk/schools/media-arts-humanities/internal/staff/education/cpdbites (scroll down to episode 6).
Our current COIL programme is with the Ecole Supérieure de Commerce et d'Informatique de Gestion Business School (ESCO-IGES) in Burkino Faso. In collaboration with my peer, Salifou Dabo, from ESCO-IGES in Ouagadougou we have designed and are teaching an 11-week COIL programme which has been embedded into the University of Sussex French for Professional Purposes module, and into the ESCO-IGES University English language module.
The Sussex and ESCO-IGES shared-learning objectives of this COIL programme are to:
Develop students' language and employability skills,
Raise students' intercultural awareness and develop intercultural communication skills.
To meet the teaching and learning objectives we have co-designed two problem- solving-based scenarios which require students from both universities to find solutions via analysing, assessing, negotiating and making group decisions. Their group work involves weekly collaboration via synchronous, recorded group discussions on the scenarios via Zoom, and asynchronous collaboration via Google.doc, Whatsapp and Padlet in the two target languages (English and French). At the end of the COIL programme students produce a reflective report on their collaborative work experience in a multilingual and multicultural learning environment.
How a COIL programme has developed an international dialogue on sustainability and climate change
In a webinar on 28 March 2023 Francesca Helm, Associate Professor of English in the Department of Political Science, Law and International Studies at the University of Padova in Italy and Marianne Grace Araneta, Learning Designer in the Office of Digital Learning and Multimedia, University of Padua facilitated a conversation about Virtual Exchange through the lens of dialogue, interculturality, and sustainability. They discussed the Virtual Exchange programme they have developed with students and other institutions (Universities and NGOs) to facilitate an international dialogue on sustainability and climate change. A recording of the webinar can be found here: https://universityofsussex.zoom.us/rec/share/GJ9YExgx6NNBsXaoxDsnawO6VN2GO9EAxD17xDLKChpgh7qsW2wc1P534Il4OG6d.cM75uCS1Y0ZpazOC
---
Using the UK Professional Standards Framework (PSF) to ensure good practice and excellent student experience. This teaching practice outlined in this blog post is informed by the highlighted areas:
Areas of activity
A1 Design and plan learning activities and/or programmes of study
A2 Teach and/or support learning
A3 Assess and give feedback to learners
A4 Develop effective learning environments and approaches to student support and guidance
A5 Engage in continuing professional development in subjects/disciplines and their pedagogy, incorporating research, scholarship and the evaluation of professional practices
Core knowledge
K1 The subject material
K2 Appropriate methods for teaching, learning and assessing in the subject area and at the level of the academic programme
K3 How students learn, both generally and within their subject/ disciplinary area(s)
K4 The use and value of appropriate learning technologies
K5 Methods for evaluating the effectiveness of teaching
K6 The implications of quality assurance and quality enhancement for academic and professional practice with a particular focus on teaching
Professional values
V1 Respect individual learners and diverse learning communities
V2 Promote participation in higher education and equality of opportunity for learners
V3 Use evidence-informed approaches and the outcomes from research, scholarship and continuing professional development
V4 Acknowledge the wider context in which higher education operates recognising the implications for professional practice'