By Emma Newport, Senior Lecturer in English Literature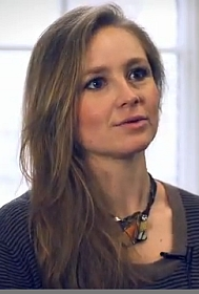 In 2017, I launched a new creative writing initiative, Sussex Writes, which was developed in conjunction with Mark Fairbanks and piloted at Beacon Academy. We wanted to connect our students at university with young people in local schools to ignite, or reignite, a love of creative writing. Since then, we have expanded into a global writing initiative, working in related areas of student wellbeing, youth opportunities, and post-Covid recovery, through the Arts and Humanities.
Context
We identified that:
GCSE students struggle with exam-condition creative writing (introduced for the first time in summer 2016 to replace the old model of creative writing coursework at GCSE).
The creative writing assessment is worth up to 40% of the overall GCSE in English, with max. 35 minutes to produce:

a fully-realised piece of writing;
with a plot (but not too much);
with characterisation (but not too many characters);
and with examples of figurative language that is neither too clichéd nor too wildly original.
The impact of this kind of assessed creative writing has resulted in an emphasis on standardised and quantifiable outputs, resulting in "inflated and unconvincing" stories being rewarded most highly and teachers necessarily seeking a formula to help their students produce writing in the limited time of the exam (Barrs, 2019).
Added to this, Covid has further widened the gap in attainment in schools, with large gaps in students' teaching, with an increased burden on covering content and little time dedicated to developing skills such as essay and creative writing. Teachers signing up to Sussex Writes have reported that there has been a decline in student confidence, self-direction and autonomy in their learning.
One of the consequences of learning via a screen has been a – largely accidental – rise in passive learning: watching video recordings, completing closed tasks, following a PowerPoint. Passive learning is associated with decreased enjoyment in learning and thus impacts engagement in education (Gorard & Huat See, 2010). In homes with limited computer or internet, access to all the interactive functionality of Zoom (video, breakout rooms) is not always possible, and digital inequality increased the attainment gap. Digital inequalities are most often related to socioeconomic status, gender and ethnicity; as a result, this indicates that any effort to increase digital equality among young people must struggle against well-established structural divides (Samuelsson & Olsson, 2014).
Partner schools have reported three key performance areas have been affected:
Ability to function in a classroom (to concentrate, self-start, stay on task, work with others, etc.)
Literacy – in schools where 10% of year 7 intake entered with a year 4/5 reading age, this has jumped to 20-25% (2019 versus 2021)
Engagement – pupils are struggling with mental health and present with decreasing love of learning
The primary aim of Sussex Writes is to focus on closing the attainment gap that has widened due to the pandemic, although Sussex Writes also works with a host of projects beyond formal education, including charities and organisations like Girl Guides and AllSorts. The programme is underpinned by ideas of social justice: creating opportunities for students who may not have had many to develop their employability skills, while supporting people in the community who may also have had limited opportunities and whose education has been disrupted by the pandemic.
What we did
The Sussex Writes programme connects undergraduates and postgraduates in MAH with the local and global community via student-led creative writing workshops and literacy programmes. We don't just limit ourselves to working with schools: our team runs events with charities, youth programmes, and vulnerable groups in Brighton and around the world. The success of the programme derives from the full partnership that we share between faculty and students, with students have responsibility for the following:
Chairing weekly meetings + setting agenda
Designing English support activities for small and large group teaching
Delivering creative activities to groups online and in person
Copywriting and editing our blog
Managing our website
Managing our social and digital media + competitions
Sussex Writes members also become involved in generating leads for new opportunities with partner organisations including schools, youth groups and other outreach organisations, and in running peer-to-peer workshops where Sussex Writes team members exchange tools and strategies for best practice, based on their experiences.
There is enormous value in students co-creating programmes with faculty that is not just focused on academic outputs and contributing to the final degree award, as it changes the students' relationship with learning: they enhance and deploy their knowledge and skills for their intrinsic and social value, rather than perceiving their value as a grade to be banked towards their degree (Freire, 1968; 1974).
Where it has led
Sussex Writes has now developed into a multiplatform, multifaceted programme, with its own website , blog, Facebook page, and social media. Our student team has worked with hundreds of young people in twenty-two different countries. Four of our student team have gone onto PhDs and lectureships. The research for Lockdown Live resulted in a grant with the Sussex Sustainability Research Programme, in partnership with The Youth Café, a pan-African youth advocacy organisation.
The future of Sussex Writes lies in building on the ways in which we centre social justice and social responsibility in the university and beyond. I see the programme as a model for a scholarship pathway that can offer equivalent opportunities to the Junior Research Award and identify, fund and grow excellence amongst our students at Sussex in partnership with faculty.
---
Using the UK Professional Standards Framework (PSF) to ensure good practice and excellent student experience. This teaching practice outlined in this blog post is informed by the highlighted areas:
Areas of activity
A1 Design and plan learning activities and/or programmes of study
A2 Teach and/or support learning
A3 Assess and give feedback to learners
A4 Develop effective learning environments and approaches to student support and guidance
A5 Engage in continuing professional development in subjects/disciplines and their pedagogy, incorporating research, scholarship and the evaluation of professional practices
Core knowledge
K1 The subject material
K2 Appropriate methods for teaching, learning and assessing in the subject area and at the level of the academic programme
K3 How students learn, both generally and within their subject/ disciplinary area(s)
K4 The use and value of appropriate learning technologies
K5 Methods for evaluating the effectiveness of teaching
K6 The implications of quality assurance and quality enhancement for academic and professional practice with a particular focus on teaching
Professional values
V1 Respect individual learners and diverse learning communities
V2 Promote participation in higher education and equality of opportunity for learners
V3 Use evidence-informed approaches and the outcomes from research, scholarship and continuing professional development
V4 Acknowledge the wider context in which higher education operates recognising the implications for professional practice'