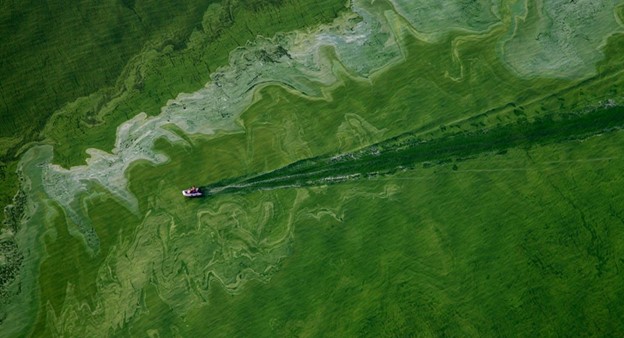 By Jo Lindsay Walton, Research Fellow in Arts, Climate and Technology in the Sussex Humanities Lab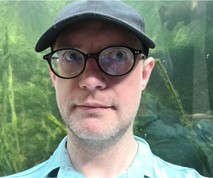 The MAH Sustainability Educator Toolkit is a resource to enrich teaching with themes such as planetary and social boundaries, the Sustainable Development Goals, climate justice, ecocentrism (especially in law and policy), Indigenous knowledges, and degrowth. As described in the Ethical Educators plan, a pillar of Sussex's sustainability strategy:
"Universities are uniquely placed to help shape – and be shaped by – the thinking of younger generations, organisational cultures and even geopolitical ideologies. For this reason, fully embedding the principles of sustainability within our curriculum is a practical way of helping to create a better future."
We pulled together the Toolkit mostly in the summer of 2022. The Toolkit is filled with reading lists and signposts, quotations to discuss in class or to build into teaching materials, some explainers of key topics, some teaching ideas we've framed as 'Activity Seeds', and a handful of case studies. It focuses on environmental sustainability, although sustainability has other dimensions too. If you'd like to contribute to the Toolkit, or if you have feedback on it, we'd love to hear from you.
Following early conversations with colleagues, we were keen to make something quickly. In addressing climate crises and biodiversity loss in the early-to-mid 2020s, every year, every month counts. Environmental emergency isn't something for 'the next generation'; it is unfolding all around us. But the rhythms of academic life, from grant writing to curriculum development, aren't always best suited to acting fast. So we hoped to create something that was good enough for now, and might spark ideas and enthusiasm for even bigger and better things soon. The HE sector is rising to meet environmental emergency with a range of ambitious timelines: fulfilling these promises means embracing improvisation and experiment.
Sustainability and interdisciplinarity go hand-in-hand. Quite early on, we also realised we wanted to focus on embedding sustainability within existing media, arts and humanities curricula. Our scoping research (led by Adaora) revealed many great introductory resources about sustainability. So what was the gap we identified? There seemed to be few resources that were designed to be combined with existing methods, texts, lessons plans, learning outcomes. We imagined ourselves thinking, "OK, I am teaching such-and-such next week, and I want to include sustainability angles. How do I do that?" We looked for resonances between sustainability science and policy and areas like the environmental humanities, ecopoetics, new materialism, and postcolonial and postdevelopment studies. As Alisa Lebow (Film Studies) points out in her case study, "We often explore films in which the environment is very prominent. But we can also read any film (or novel, or photograph, or object) in an ecocritical manner."
We were also interested in activities and formats. Many teaching resources we discovered were either very content-focused, or contained activities more suitable for primary or secondary schools. To be honest, compared to our early aspirations, we have drifted a lot toward content, and away from activities and formats. The dream of perfectly customisable "activities I can drop into my 9am seminar tomorrow" hasn't materialised. But hopefully the Activities Seeds and case studies are steps in the right direction.
Similar to decolonising the curriculum, 'sustainabilising' the curriculum may also mean going against the grain of subtle systemic power. Educators are under all kinds of pressures, and sometimes sustainability can feel like a box-ticking exercise, disconnected from transformative action or radical system change. The synergy between theory and action can be elusive. Especially when words like 'sustainable' are proudly plastered across the websites of the worst polluters and perpetrators of economic and ecological injustice. Maybe the next big iteration of the Toolkit should include a chapter on 'Greenwashing'? Maybe you'd like to help to create it? There are so many different things to think about when you're planning teaching, and one thing that is easy to let slide is the ecological foundation of all the others. We see embedding sustainability as potentially hard work, but of a creative and illuminating kind: something generative, a source of inspiration and even energy.
Links:
MAH Sustainability Educator Toolkit
Using the UK Professional Standards Framework (PSF) to ensure good practice and excellent student experience. This teaching practice outlined in this blog post is informed by the highlighted areas:
Areas of activity
• A1 Design and plan learning activities and/or programmes of study
• A2 Teach and/or support learning
• A3 Assess and give feedback to learners
• A4 Develop effective learning environments and approaches to student support and guidance
• A5 Engage in continuing professional development in subjects/disciplines and their pedagogy, incorporating research, scholarship and the evaluation of professional practices
Core knowledge
• K1 The subject material
• K2 Appropriate methods for teaching, learning and assessing in the subject area and at the level of the academic programme
• K3 How students learn, both generally and within their subject/ disciplinary area(s)
• K4 The use and value of appropriate learning technologies
• K5 Methods for evaluating the effectiveness of teaching
• K6 The implications of quality assurance and quality enhancement for academic and professional practice with a particular focus on teaching
Professional values
• V1 Respect individual learners and diverse learning communities
• V2 Promote participation in higher education and equality of opportunity for learners
• V3 Use evidence-informed approaches and the outcomes from research, scholarship and continuing professional development
• V4 Acknowledge the wider context in which higher education operates recognising the implications for professional practice