This post is written by Hannah Furukawa, Project Administrator for the 'Chains' project and MA Migration and Global Development student.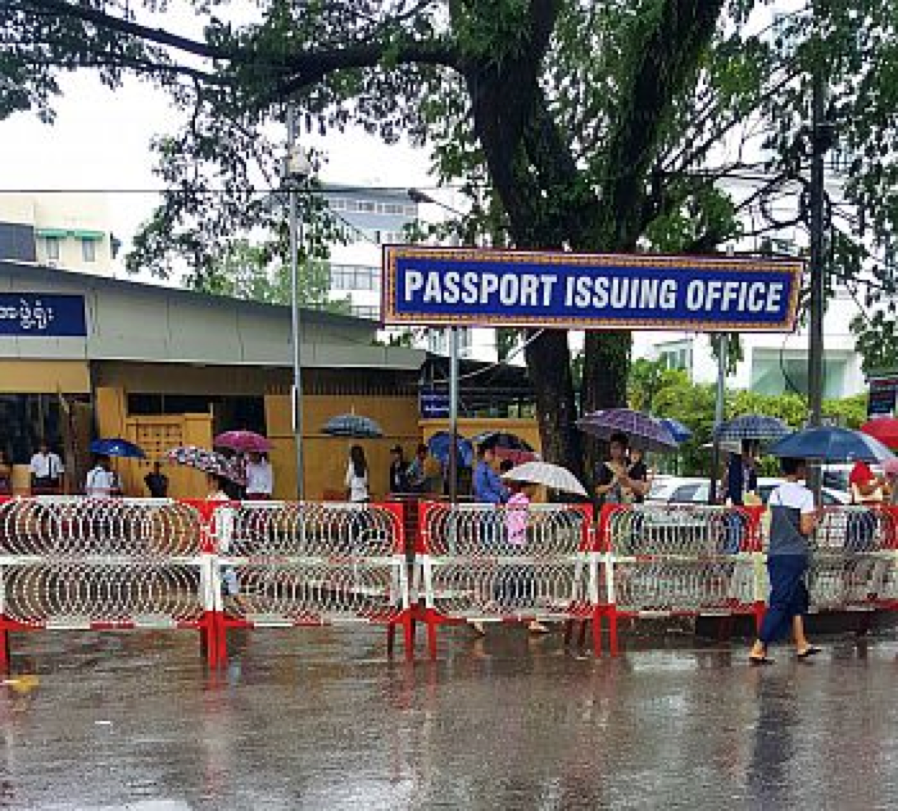 In recent years the term 'modern slavery' has been widely used to describe practices such as forced labour, forced or servile marriage, the sale and exploitation of children, and debt bondage. The aim to eradicate forced labour and end modern slavery and human trafficking is set out in the UN Sustainable Development Goals (Target 8.7). However, the discourse around modern slavery often uses simplistic binaries of those who are 'free' and those who are 'enslaved'. At the same time, it demonises any intermediaries who are involved in facilitating migration, labelling them as traffickers. New research led by Dr Priya Deshingkar unsettles the dominant discourse on modern slavery by illuminating the infrastructure of brokerage and giving voice to migrants' own experiences and how they view the process. At a conference last week, outcomes of the research were shared with academics, experts and policy makers, leading to interesting discussions on what the implications for policy and programming might be.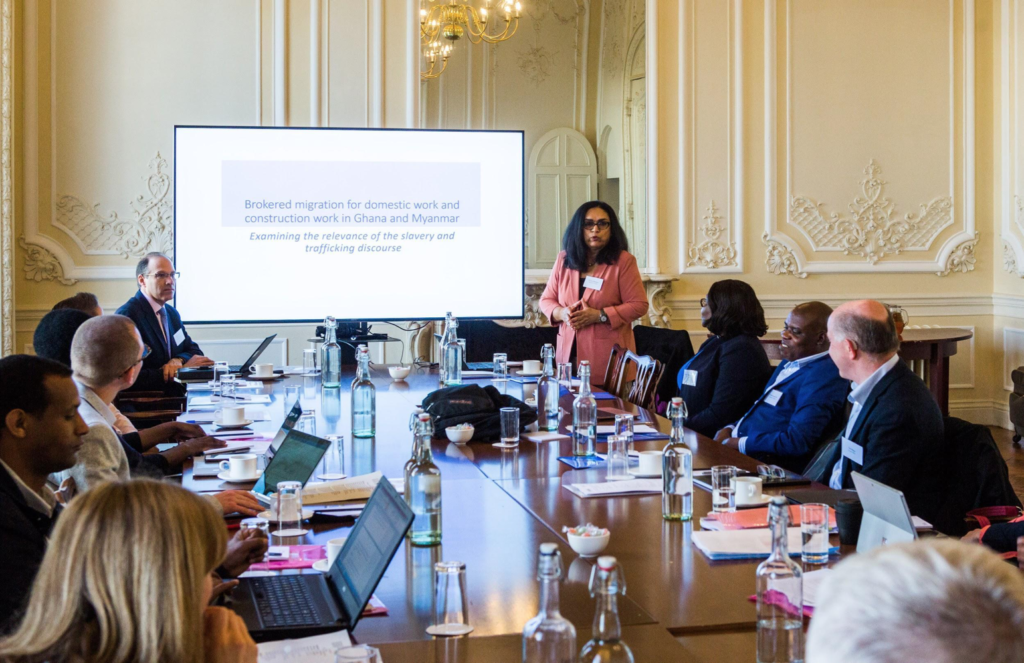 Research in Ghana and Myanmar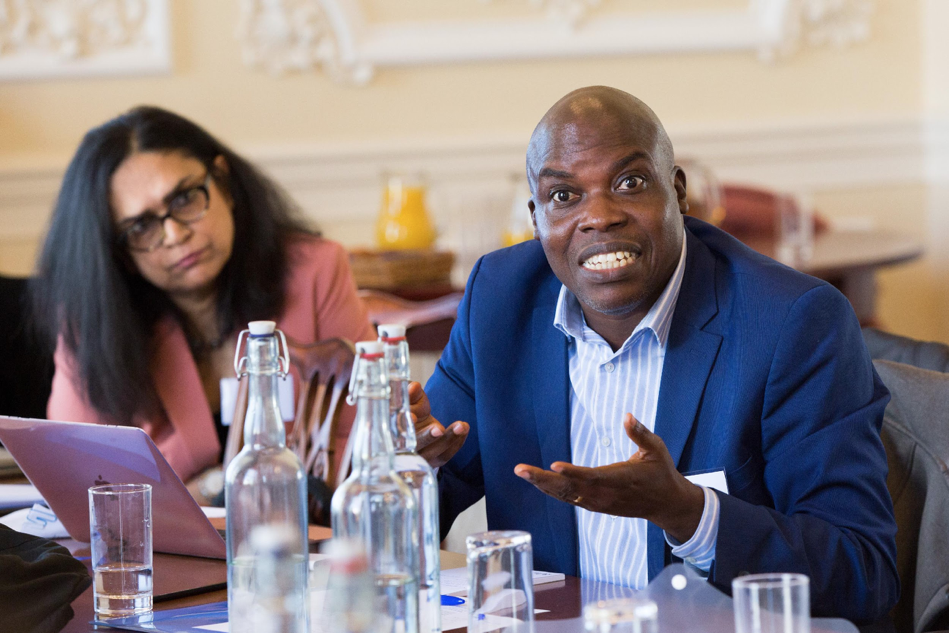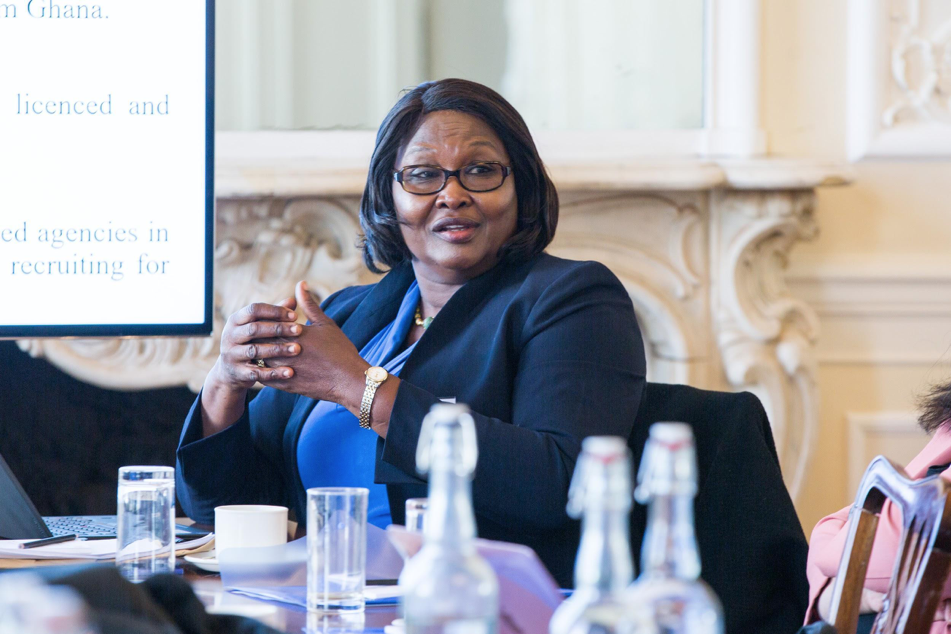 The collaborative project between the University of Sussex, the University of Ghana and the International Organisation for Migration (IOM) in Myanmar conducted over 200 in-depth interviews with aspiring, current and returned migrants as well as brokers and other stakeholders. Both Ghana and Myanmar do not make the top grade of 1 in the US Government's Department of State Trafficking in Persons Report (TIP) as they are seen to be wanting in actions to control trafficking. In Ghana two main routes were considered, up towards North Africa and towards the Gulf states, whilst in Myanmar the focus was on migration towards Thailand and Singapore. The research focused on the movement for construction work and domestic work. Both are highly gendered due to cultural and ideological norms and both have many characteristics of modern slavery.
Motivations for migration
In both countries it emerged that reasons for leaving were a sense of frustration and hopelessness with the situations in the home towns and villages, as well as the desire to improve social standing and financial opportunities. Migration is often viewed as a 'rite of passage', especially for young men, and in Ghana those who have migrated may improve their chances of marriage upon their return. In line with other research, these findings however challenge the idea that poverty makes people move: migration is a costly process, therefore it is not the 'poorest of the poor' who move if they are paying fees upfront. Debt-migrants may be extremely poor.
The role of brokers
Brokers were used at every stage of the migration process and range from formal agencies to informal networks of family and friends. Though some brokers may be 'in it for the money', others view themselves as benevolent enablers of migration. Migrants themselves also often see brokers as vital intermediaries who help them with their journeys. Those who migrated from Mon State in Myanmar to Thailand for example, expressed that brokers made them feel safer during journeys. That is not to say that migrants do not then find themselves in exploitative situations. Women moving from Myanmar to Singapore were found to be highly controlled throughout the migration process experiencing physical confinement and having their passports withheld. Debt bondage was also encountered whereby migrants had to work for around 7 months with no wages in order to repay the costs of migration. In some cases where migrants found themselves in unbearable working conditions, brokers were again contacted to help them find alternative positions. The complex role of brokers therefore requires a more nuanced understanding.

Migrant agency
Popular discourse on modern slavery and trafficking often denies migrants any agency. Yet the temporal aspect of how migrants view their experiences reveals that they do weigh up the risks and benefits of migration. Many who have experienced exploitation, once returned home, will choose to re-migrate. Shorter-term sacrifices and exploitative working conditions are chosen over the option of remaining at home; longer-term benefits are considered to be worth the risk and sacrifice. Thus migrants are shown to exercise agency, albeit in highly constrained circumstances.
What government policies often fail to understand is that restricting migration for this kind of work will not stop people's desire to move and improve their life chances. Both Ghana and Myanmar at different points have banned migration for domestic work, yet rather than stopping movement, this results in longer and more expensive journeys, pushing people further under the radar. Restrictive migration policies often tie workers to employers and limit the length of their stay. This leads to migrants choosing to remain irregular and in informal work. In these circumstances workers may experience exploitative conditions and increased vulnerability.
Policy implications
At the conference academics and policy makers discussed the lack of definitional clarity over the term 'modern slavery' and agreed that consensus is needed in order for policies to be developed and to create political and public will. Allowing people the opportunity to experience the positive benefits of migration whilst reducing exploitative conditions is desirable. How can this be done? Conversations arose about providing legal pathways for migrants, regulating brokers and making services more accessible.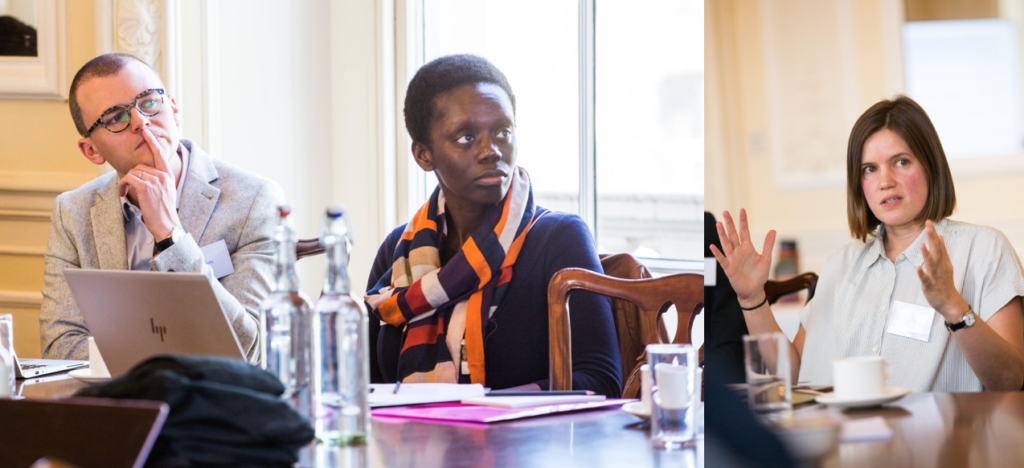 Recommendations from the research include the need to carry out participatory research in order to better understand the lived realities of people affected by aspects of 'modern slavery' and to recognise what is important for them and how things can be improved from their perspectives. Similarly, migrants themselves and not just those who purport to represent them should be involved in the design of interventions; ways need to be found to reach them as they are often invisible, extremely busy and scared of authorities. Finally, endogenous protection (existing informal systems of support for migrants by migrants) can be built upon by policy makers.
For more information see: http://www.sussex.ac.uk/global/research/researchprojects/chains