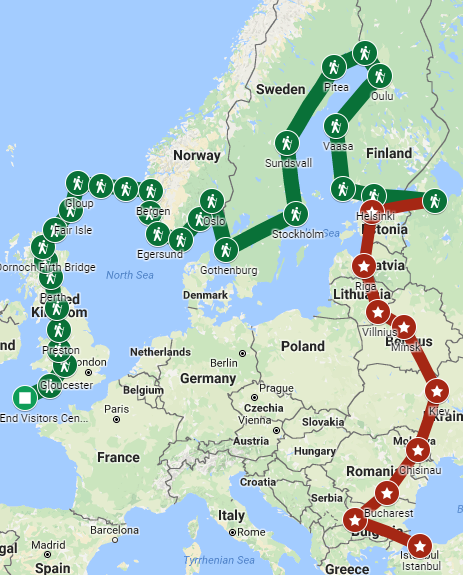 This post is a little different to many others on the blog so far, reflecting on the team's activity as part of SussexSport's Commit to Get Far challenge 2017.
The challenge was set for teams to track their activity to "virtually" travel the distance from Land's End to John O'Groats – a total of 900 miles!
The challenge started on the 18th January 2017 but teams were welcome to continue tracking their distances for as long as they wanted….. and team ADQE wanted to continue!