For my last blog I looked at how the resources that I use have expanded considerably since my first essay at Sussex. However, my ability to find sources is not the only way in which I have developed. So here are a few key lessons that I would tell any fresher's starting later on this year.
1- Be selective with your sources.
When first starting out at university many people fall into the trap of using questionable sources and only come to realise their mistake when they get disappointing results for their first piece of work. From day one you need to vet your sources and critique them. This may seem difficult at first, but throughout your time at university this will become more natural. Working out where to find good resources is all part of the learning curve of the first term.
2- Keep track of what you are reading.
This is really important and it helps so much when writing up your essay following the research stage. Many people don't and this means that they can end up going round in circles, even looking at the same articles multiple times. This will help you to be more efficient with your time, which as your workload intensifies in second and third year is very important.
3- Think about the structure of your work early on.
By planning the structure of coursework it can help you to be more focused in your reading. This will also ensure all sources are relevant and contribute to the different sections of your piece of work.  Without a plan it is easy to read articles that are interesting, but not necessarily relevant.
4- Get to grips with research methods
Start early in developing your knowledge of research methods. This will be invaluable whether or not you are doing a dissertation. With this understanding you will be better able to critique papers, which hopefully will lead to higher grades.
5- Get your hands on the textbook.
Whether it is borrowing them from the library or buying them yourself, this is essential. Some lectures, especially in first and second year, follow the structure of textbooks very closely. Therefore, going through these books is key to exam success.  This can add to the overviews that you have been given in lectures, or to help develop your understanding of complex topics at your own pace. Textbooks are not just there to fill your bookshelf; you need to read them as unfortunately learning doesn't happen through osmosis!
Five books that I would particularly recommend for anyone on a Business course.
International Business by Mike Peng & Klaus Meyer (Cengage Learning EMEA)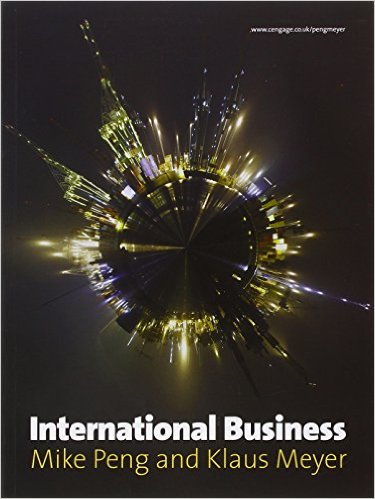 3.  Exploring Strategy Text & Cases by Gerry Johnson, Richard Whittington, Kevan Scholes,  Duncan Angwin & Patrick Regn (Pearson)
4. Ethics Theory and Business Practice by Mick Fryer (SAGE)
5. International Human Resource Management: Globalization, National Systems and Multinational Companies by Tony Edwards & Chris Rees. (Financial Times/ Prentice Hall)