Charles Moore uses the Spectator of 3 June to rally support for a rebel National Trust group. Calling themselves Restore Trust, this group of disaffected members and former members bemoan the institution's supposed surrender to 'wokeness'. They also claim a victory against it. The 'wokeness' is supposedly manifested in a report that the National Trust commissioned to find out more about the role that slave trading, slave ownership and colonial activities played in its properties' history. The victory Moore claims is the resignation of the body's chair, Tim Parker. However, the article is misleading about the cause of Parker's resignation and, knowingly or not, it defends a racist view of British history and identity.

Moore suggests that Restore Trust, with 'thousands of members, tens of thousands of pounds and lively contributions to its website' pressured Parker to resign. Restore Trust has 6,100 members out of a total National Trust membership of around 6 million. That is 0.1 per cent. I cannot say how much money its tight-knit, influential leadership has raised, but having just examined its website I would contest the claim that it is 'lively'.

Moore proclaims that 'Restore Trust drew up resolutions for the Trust's AGM in October. The first expressed no confidence in Mr Parker and called for his resignation. A few days after this appeared in the press, his departure was announced'. He does not mention that Parker was due to resign last year, but had agreed to continue in post until the worst of the Covid crisis was over. Nor does he mention that Parker had formally told trustees of his intention to step down a week before Restore Trust announced its resolution. The National Trust has issued a statement explaining the real cause of Parker's resignation, stating explicitly that it had nothing to do with the agitation of the tiny minority of members opposed to an invented 'wokeness'. Under Parker the Trust's membership rose from 4.2 to 6 million. Leaving all this out renders Moore's interpretation disingenuous at best.

This all follows an attempt by the same faction to get the National Trust in trouble with the charities regulator for acting outside its charitable purposes with the report. That failed when the regulator found that the Trust had acted in line with its charitable purposes and there were no grounds for regulatory action against it.

If Moore and the Restore Trust's members are upset by the Trust offering more information to visitors, one must ask why? After all, it's not as if Trust volunteers are being trained to grip its members in a headlock when they visit a property, drag them to a new interpretation board and supply them with whips for obligatory self-flagellation. We are free to ignore information about the origins of owning families' wealth, just as we are to ignore all of the other contextual information about those families' lives, and the architecture, design and provenance of the buildings, furniture, paintings and textiles that the NT also supplies. Despite the protestations of the Restore group, no one's experience of visiting a property will be altered by this knowledge unless their curiosity gets the better of them and they seek it out.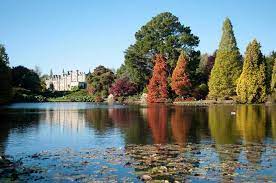 My nearest property, Sheffield Park, has beautiful gardens enjoyed by my children on many visits in the past, even if they did sometimes illicitly climb on the trees. The National Trust website entry still tells of the eighteenth century landscape designers Capability Brown and Humphrey Repton, of Arthur Soames who owned it in the early twentieth century, of the cricket matches that were played there, and of its use by the Canadian military during World War II. The new report adds to that information that the park's first owner, Thomas West, 3rd Baron De La Warr (1577–1618), was the first Lord Governor of the Virginia Company of London in 1609 and that the Delaware tribe, bay and river – as well as the US state – are named after him. I learned from the report that in 1769, the property was sold to John Baker Holroyd (1735–1821), later the 1st Earl of Sheffield, who defended the Atlantic slave trade. He published Observations on the Project for Abolishing the Slave Trade, writing that 'nothing is more vain and empty than the idea that the British Legislature could immediately abolish slavery'. He denounced the 'madness' of the anti-slavery movement in a speech against the abolition of the slave trade in the House of Commons.
Moore alleges that the NT's report passes judgement rather than simply illuminating the past. This seems to me untrue. The bald statement of facts about Sheffield Park's owners passes no judgement. I pass my own judgement in learning of them, although my extra understanding is actually going to make me visit Sheffield Park more often, so that my kids' knowledge of history can be enhanced.

Moore, however, argues that the report's passing of judgement comes 'without writing a sentence, by its prior decision to treat 'colonialism' (tendentious word) as being on a par with slavery.' Here a basic lesson in the character and history of the British Empire, which apologists like Moore defend without really understanding, seems necessary.
Slavery was but one aspect of colonialism. Abolishing it did not mean that Britons ceased conquering, subordinating and exploiting people of colour.
By the mid nineteenth century, when many of the Trust's properties had been built, the British Empire rested on three main foundations: the former slave colonies of the Caribbean, now reliant on indentured labourers recruited from colonial India; India itself, used as a source of rent extraction to line the pockets of East India Company shareholders and the Treasury, and to grow opium for smuggling into China; and the settler colonies of North America, southern Africa and Australasia, where British emigrants had forced Indigenous peoples off their land with a devastating impact on their societies. During the following decades, and despite the continued coercion of colonised people of colour to work for white Britons around the empire, the argument that Britons were an antislavery nation helped justify the conquest of further African societies.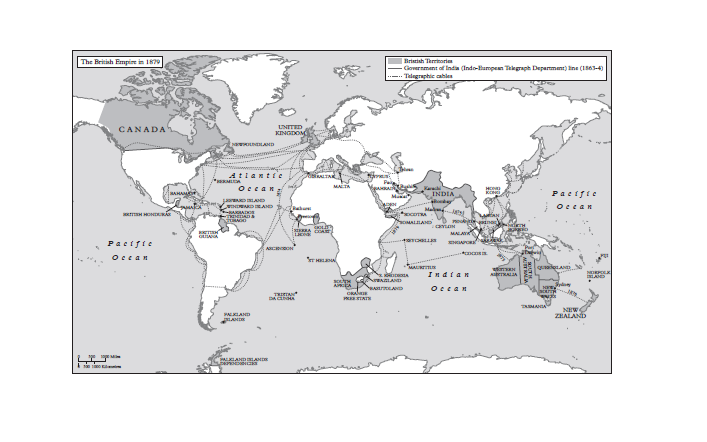 Around a third of the National Trust's properties were built, extended, restored or owned by people engaged in these activities. We have to ask why drawing attention to this fact so enrages Moore and his friends.
The Restore group's engagement with history, like that of the Common Sense group of Conservative MPs in my last blog, reveals a level of emotional vulnerability that might almost be labelled 'snowflake'. The Britishness that defines them is grounded in a history of exploration, discovery, conquest, colonisation and rule over people of colour. It is also one of civilising, Christianising and freeing those less privileged. Britain's heritage is that of a powerful white nation only recently inundated with troublesome people of colour. It is a version of history that denies Black people's belonging, either in Britain itself, in "our" national story, or in its manifestation in the country houses of our elite. Black Britons' ancestral story of being colonised, enslaved and exploited by members of this elite is distanced and disavowed in this version of Britishness. Including it upsets them so greatly that they form a splinter group to take the National Trust to task for doing so.

The national heritage that Moore claims to defend is one of colonised Black British subjects' violent dispossession, enslavement, coercion and exploitation, as much as it is one of white Britons' generation of wealth and power through such activities. National Trust properties are testament to both sides of this story. The blinkers that Moore wants us to wear when we visit them are those of race.

Moore explains the Trust's new work on the history of its properties, which he so despises, as a kneejerk response to 'the murder of George Floyd in Minneapolis and the ensuing propaganda pile-on to British institutions by Black Lives Matter', a movement which he describes as 'wholly, violently political, and wholly unconnected with the care of Britain's heritage'. But Black Lives Matter is all about Britain's heritage. It forces us to confront the question of whether Black people belong to that heritage; whether their ancestral history matters as much as white Britons'. Moore would seem to prefer it if they didn't. Thankfully the vast majority of National Trust members seem to disagree with him.