By Caroline Marchant-Wallis, Daniel Millum and Tracy Wilson
There are many fascinating rabbit holes to explore in the BLDS Legacy Collection, and you often come across them in the most unexpected places. Perhaps this just shows our limited imagination, but when we first came across a run of journals relating to different African ports and harbour authorities our hearts didn't leap with excitement.
File under "worthy but dull" and move on was definitely the first reaction to a front cover like this: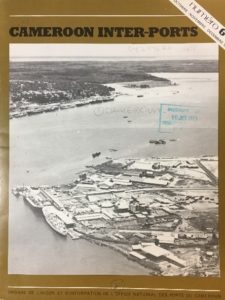 And let's face it, if you were asked what you thought lay within the pages of Cameroon Inter-Ports – Organe du Liaison et d'Information de l'Office National des Ports du Cameroun you'd probably have said the same thing – tables, charts, reports and the odd tedious institutional history.
Continue reading