By Karen Watson and Adam Harwood
Back in February, myself and Adam agreed to write a blog post about meetings, drawing together all the information, skills and ideas gained from creativity training and out in the world. Lindsay produced a great infographic that you can see here: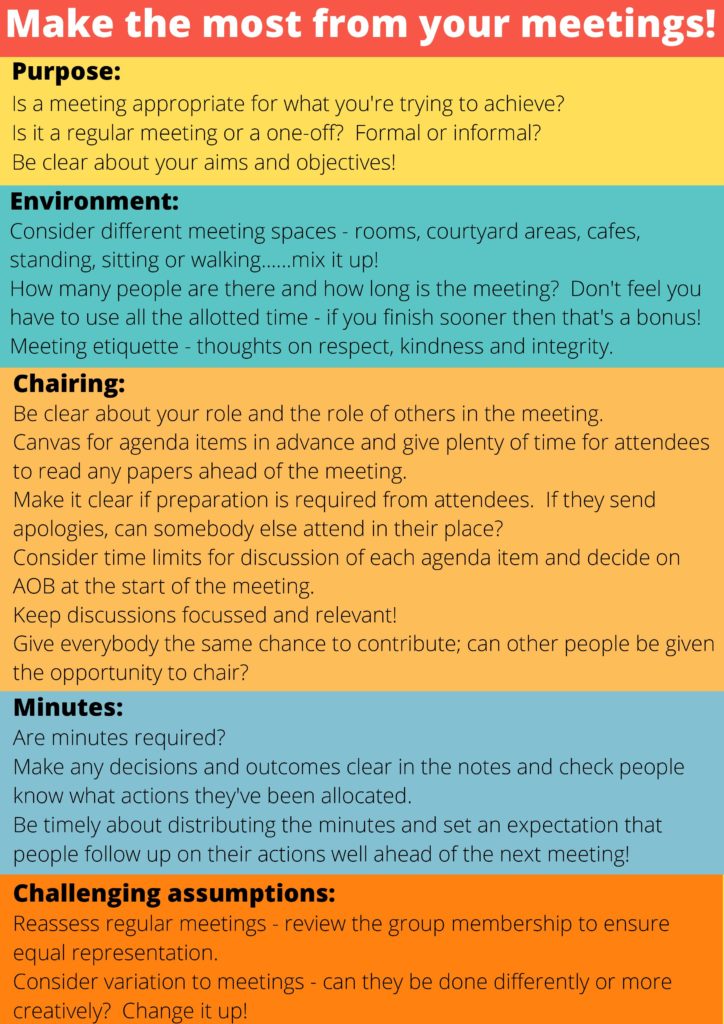 We were going to put this together with some general thoughts we had about attending and chairing meetings. When we chatted about this earlier this year, we were really thinking about the format of meetings. Do we need to sit round a table? Can we go for a walk and talk? Is it OK to move about during a meeting? Move forward a few weeks and here we all are forced out of our meeting rooms into our homes. Having meetings from bedrooms, lounges, kitchen corners.
Continue reading