Would you like to provide immersive, accessible and innovative learning and assessment experiences for your students? During the months of February and March, Technology Enhanced Learning will be offering a range of professional development opportunities for staff on these themes.

The themes align with the University's continued efforts to improve assessment and feedback practices; strategic ambitions to establish the university as leaders in digital innovation and the recent EU directive to ensure university compliance with web accessibility standards.

Our programme includes interactive workshops and bite-sized webinars facilitated by learning technologists, as well as seminars delivered by guest speakers. All events are free to attend for University of Sussex staff, details of events and booking information are available on the Technology Enhanced Learning website.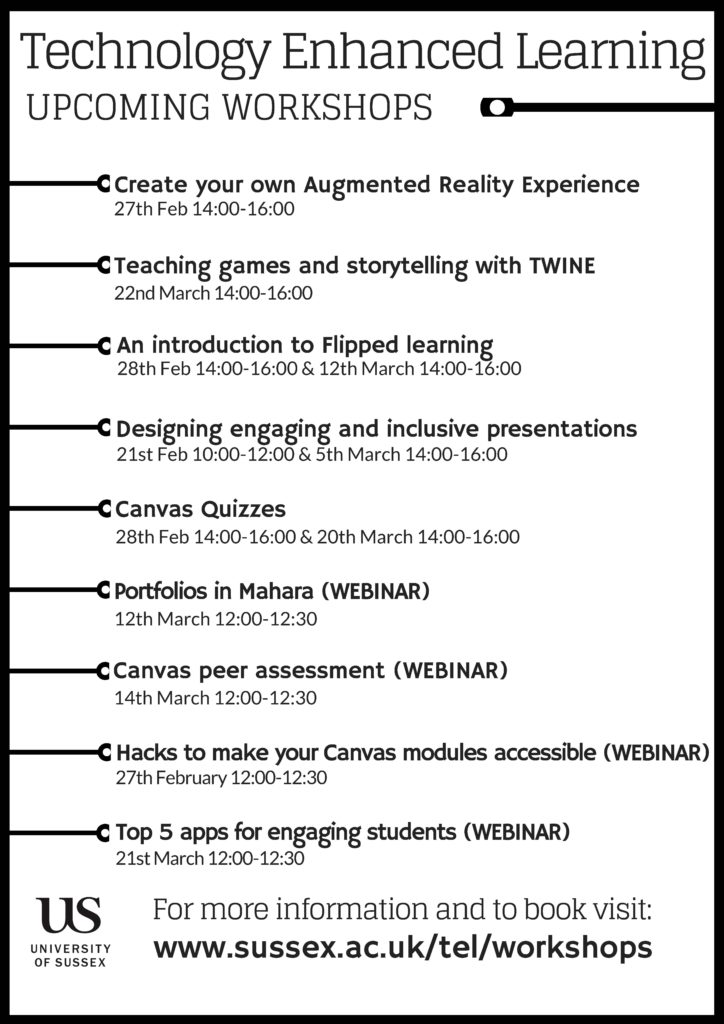 What's next?
We are in the process of organising additional sessions on these themes to run during April and May. This programme is set to be announced close to the start of April. Please subscribe to our blog (menu on the right-hand side) to receive email updates.

If you (or your department) would like more bespoke training on any aspects of technology enhanced learning which are not covered by our programme then please get in touch with tel@sussex.ac.uk