Do you have a role on Canvas modules that you are not teaching on a day-to-day basis? If so, you may be receiving more notifications than you want.
It is now possible to mute the notifications you receive from a module. And soon there will be more options for muting just some types of notifications on a module-by-module basis. This is how you do it:
1. Go to the home page of the module that you want to mute.
2. From the panel on the right, select View Course Notifications.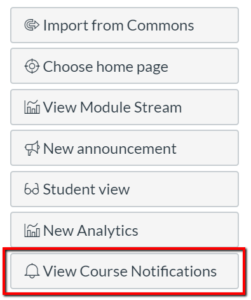 3. Use the toggle button to disable notifications.

4. When you return to the home page, the panel will now show the notification icon (bell) crossed through to show that notifications are muted.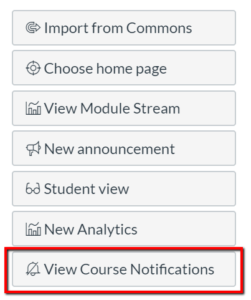 You can turn them back on at any time.
For more detailed instructions see the Canvas guide How do I manage notifications for a single course as an instructor?
To change the type of notifications that you receive for the modules that you teach on follow this Canvas guide How do I set my Canvas notification preferences as an instructor?
If you have any queries about using Canvas for teaching at Sussex please contact tel@sussex.ac.uk