By Suzanne Rose
"Writing is an incredibly powerful tool, because if you can be yourself when writing, then you have what might be a rare space in your life for completely genuine self-expression and self-reflection. Who you are is important – and finding and expressing that is important to Mass Observation, as well as to other people" – Kim Sherwood, Writer.
12th May is Mass Observation's national diary day and we welcome day diaries from people across the country recording their everyday lives. The more ordinary the better. Of course, we are currently living in extraordinary times and so we are expecting this year's crop of 12th May diaries to be anything but ordinary.
If, like me, you've been juggling home schooling, home working and looking after your own health and well being and that of your family, I would recommend sitting down and writing. You could even download and print off a diary template from the MO website, so your kids can join in too. We welcome drawings as well as written diaries and everyone is invited to take part.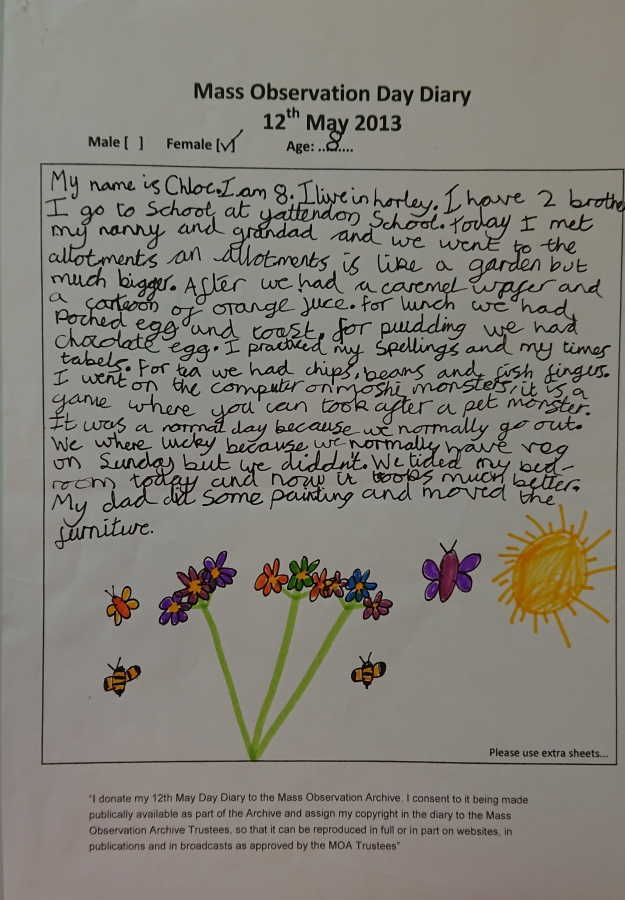 The benefits of writing have long been documented. It's true, sitting down and taking time to breathe, let alone write, can only be a good thing. Life can be incredibly busy and anxiety inducing at the best of times, and it's fair to say, we are currently living through, if not the worst of times, then certainly the strangest.
To this end, MO has partnered with the Oxford Centre for Life Writing to support a project called Life-Writing of Immeasurable Events, which will provide opportunities for people to write their lives and encourage creative responses. Professor Brett Karr of the Tavistock Institute of Medical Psychology and Regent's University London, offers his personal reflections on the psychological urgency of life writing in an essay written to launch the project.
Of course, you might not have the time to write endlessly, but do remember to keep a day diary on 12th May. I will be recording my day. Not just because it's one way that MO can record the present for future generations, but for myself. So I can take a moment to breathe, reflect and think about the small things. Everyday life often feels mundane, a bit Groundhog Day, sometimes easily taken for granted.
I want to take a moment to be mindful. To be thankful and to notice all the little things that make up my day. Whether that be walking my dog in the sunshine and watching him gleefully play with a stick. Standing underneath a blossom tree and scooping the fallen petals into my pockets, like I used to do as a child, or curling up on the sofa with a G&T at the end of the day. After all, these are the days of our lives.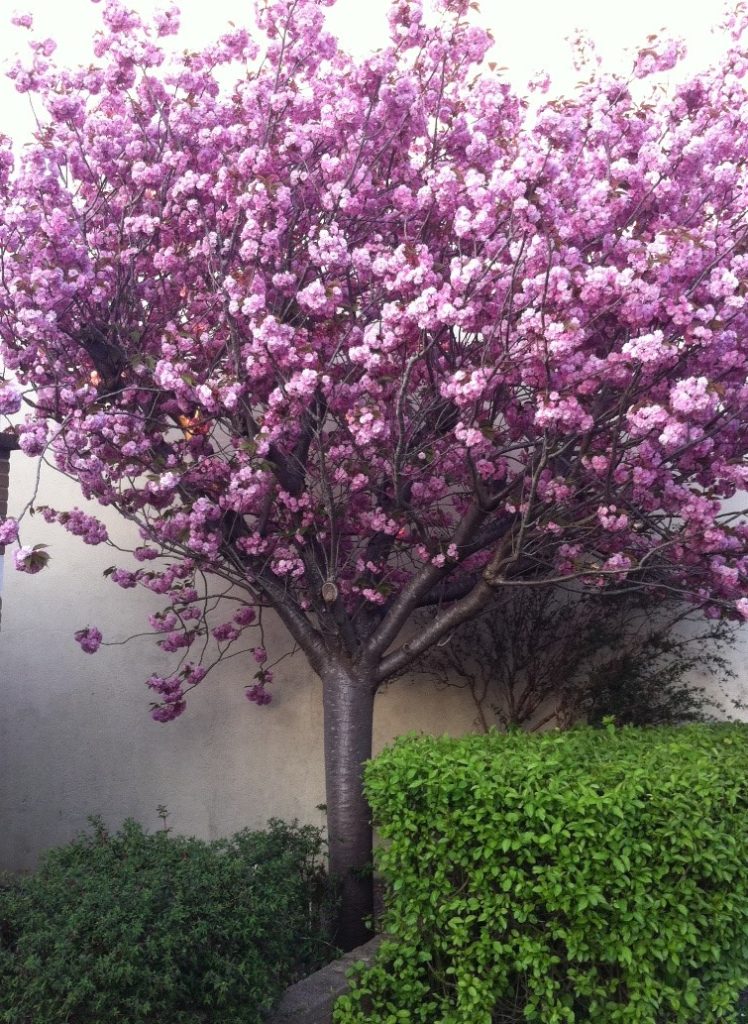 Further information on how to take part in 12th May can be found here:
http://www.massobs.org.uk/write-for-us/12th-may
https://twitter.com/MassObsArchive #12May20