By Gemma Price, Lynn Perez and Lucy Oakley
In the wellbeing group for staff, we have been looking at how we can best support and inform colleagues, particularly at this time. We know how difficult the current situation continues to be for all of us, adjusting to unprecedented changes in our work and home lives.
For Mental Health Awareness Week, from the 18th to the 24th of May, we wanted to focus on resources and activities that would help support wellbeing and calmness, and also provide some positive information and ways to connect with ourselves and our surroundings. We sent out an email each day of that week, our aim for each email was for them to be accessible and helpful, no matter what everyone's individual situation may be.
The week started off with our Music Monday email. We had such a positive response to our previous lunchtime music session that we thought it would be good to share the playlists and engage with people further. We listed several playlists created by staff, highlighting music that made them happy.
 Studies have suggested there are strong links between listening to music and wellbeing. There are lots of articles online to support this, here's just a few:
https://www.bbc.com/future/article/20130107-can-mozart-boost-brainpower
https://www.health.harvard.edu/staying-healthy/music-and-health
https://www.wired.co.uk/article/wavepaths-psychedelic-music
The playlists covered a wide range of music from Buddhist chants to Vanilla Ice. Plus lots of genres in between including Classical, Pop, Rock, Movie theme tunes and a few we hadn't come across before. We also received several track recommendations too, which was great. Keep them coming in.
Hands up who knows what they would need to wind the tape back in?!
The second email sent out for Mental Health Awareness Week highlighted some of the amazing wellbeing resources you can access via LinkedIn Learning (LIL). Linked in Learning is a new platform the University has recently acquired access to and we thought this would be an ideal opportunity to get people used to using the platform and expand their wellbeing skills at the same time.
A Wellbeing Collection was created, made up of 12 videos for people to dip in to over the week and beyond. The videos covered practical tips on topics such as Calming the Mind, Desk Yoga, Breath work and Cultivating Joy.
We learnt more about Meditation, Mindfulness and ways to Reduce Stress and found out some helpful tech tips for the Calm and Headspace apps.
We also learnt that we have our own Library Linked In Learning webpage, which has helpful tips on how to access the LIL site and links to our Wellbeing and Work From Home tools Collections.
Please let us know if you come across any other useful wellbeing related videos we can add to the collection.
For our Wednesday email – Wellbeing Wednesday! – we highlighted the importance of connecting with your surroundings and with nature. Despite the current difficulties we may be feeling or experiencing, noticing the details of what you see can help you focus within the moment and be a helpful distraction from stress. Walking can help with mood and sleep and noticing your surroundings can encourage mindfulness. This didn't need any particular resources or a particular environment to be in, wherever you live or walk it is about being mindful and focusing on nature and what you see around you. This could be the different types of flowers and plants you spot as you walk, the birds you hear singing, the shape of the clouds in the sky. Even if someone were unable to go outside to walk, looking out the window and being mindful, listening to nature sounds, can help reduce stress levels.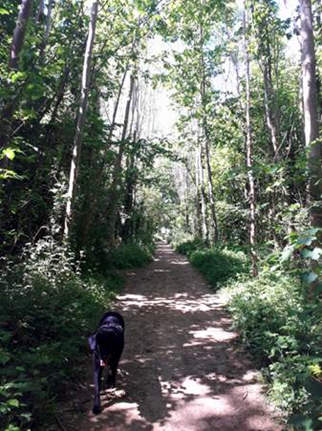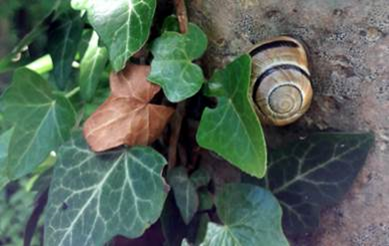 Our Thursday email explained the information we had learned during Alistair Duncan's online training session around building resilience, through managing stress and calming our minds. In our email we gave some tips and advice given during the course, including about the parasympathetic nervous system and how we can switch off our stress responses. Some of the recommendations included how laughing and smiling (even if it's only pretence at first!) spreads positive effects throughout the body. He explained when eating it is important to focus on the food and take your time to switch off stress responses in the body. Something significant that was said was that stress and anxiety stem from your body actually trying to protect you. So it is important to try and remember this and be kind to yourself whenever you're experiencing anxiety or stress. Here is the link to Alistair's website, where he talks through a calming and centring breathing practice.  Give it a go and see how you feel:  https://alistairduncan.co.uk/audio
On the Friday we sent our last email in which we shared the link to the online classes Sussex Sport have created to support us while we work remotely http://www.sussex.ac.uk/sport/facilities/virtualfit These range from seated stretching exercises through to Zumba and HIIT training, so something for everyone.
We also encouraged everyone to take some time to re-visit and reflect on the resources circulated earlier in the week. We wanted to ensure there was ample time to digest all the information and sometimes revisiting something at a later date allows it to be seen in a new way.
We have received some great feedback about the emails we shared, including:
'It was so lovely to receive these daily emails from the Wellbeing group this week, a nice prompt to remember to look after ourselves, well done to all!'
Do continue to let us know what you thought of the resources and suggestions we circulated.
Many thanks to all those who listened to the music playlists, watched the wellbeing videos, enjoyed a mindful walk and explored how to calm their minds. As always, we encourage you to let us know of anything you would like us to cover/explore in the future.