In this blog post I'll be introducing the concept of podcasts and talking about how they can be used within a teaching context.
What are Podcasts and how can they be used in teaching?
A podcast is an episodic series of audio recordings usually organised around a subject or theme, falling somewhere between a radio show and a blog. As a medium podcasts are immensely popular among young adults (15-24) with one in five now listening to podcasts regularly at least once a week. If you haven't listened to a podcast before, you might like to try Impacted – a podcast created by the University of Sussex looking at the impact that research can have on the world or TEL: US – The Technology Enhanced Learning team's own podcast.
The format of podcasts along with their ease of use, low barrier to entry and the ability to share freely with others means they can be a great teaching tool. You can create your own podcasts for your students to listen to as well as getting students to create their own podcasts as learning artifacts.
Convenience is one of the major strengths of podcasts, for students that may have little free time podcasts are a godsend in that they can be listened to anywhere and whilst doing other tasks, perfect if you are a student stuck on a bus, doing chores around the house, in the gym or whilst stuck at work. Audio formats are much easier to consume in day to day life.
Some examples of the types of podcast content that could be created by a teacher for students to consume are:
Flipped learning materials. Create a podcast as a supplemental resource that can be listened to before a lecture or seminar.
Revision materials. Create podcasts recapping particular areas of a module.
Field reports. If you are attending an event, conference or trip why not create a field report based around what you are doing and learning for students to listen to.
Interviews. Get together with other academics or prominent leaders in your field to record a podcast for your students.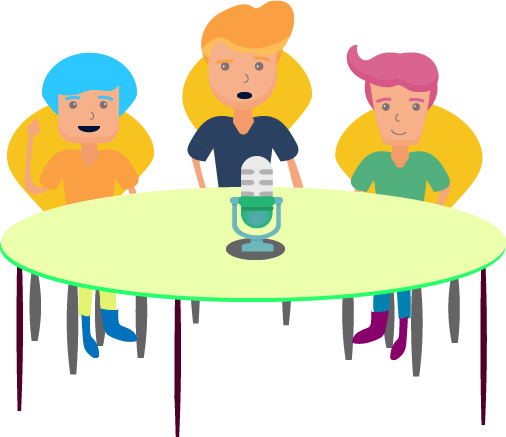 Of course podcasts don't just have to be made by teachers, one of the most effective ways that podcasts can be utilized is to have students create their own podcasts focused on themes or areas that they have studied in the module. These podcasts can then be shared with other students. Asking students to create their own podcasts:
Gives students a chance to cement their knowledge of a topic by engaging with the material through the creation of an artifact.
Enables students to learn valuable digital skills such as audio recording and editing, as well as improving vocal and communication skills in terms of explaining information succinctly and comprehensively.
Could be used as an alternative to presenting. This can aid inclusion particularly for students who may feel anxious or uncomfortable about speaking publicly in front of others but who could be more than happy to record a podcast that others could listen to instead.
Is fun and engaging. Being involved in both making and listening to podcasts boosts the chances that students will engage with the process of learning.
Can be useful for accessibility. Podcasts could be an alternative for those who may find written resources difficult, such as students with Dyslexia.
Is a great way to share learning. Every group that creates a podcast can then share it with the wider class, in this way knowledge can be rapidly shared through peer learning.
Creating a podcast
So now you know what a podcast is and how useful they can be for your students, but how would you go about creating one yourself? Creating a podcast is quick and easy and can be made using equipment you very likely already have or that is cheap to procure, so let's go through the major areas.
Equipment and setup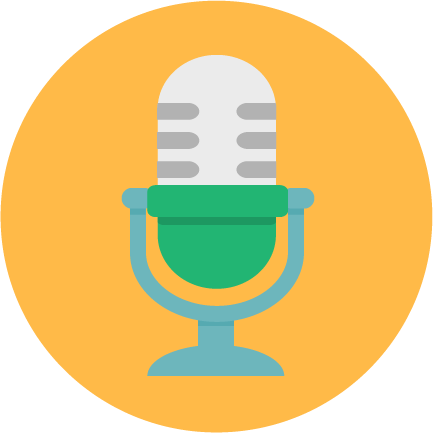 You'll need something that's capable of recording sound, but most modern smartphones and laptops have built in microphones which can be used. Otherwise there is a broad variety of cheap microphones available, lapel mics in particular can be helpful as they can just be clipped on and then forgotten about.
Now that you have your equipment you'll need to use some software to record your podcast. Different programs have different levels of complexity depending on how simple or complex you wish to make your podcast. Here are some suggestions:
Panopto – The University's online media platform can be used for easy recording and editing on both iOS as well as computer device. It does lacks the ability to do any complex editing but works for simple edits.
Audacity – A great free open source software available for both Mac and Windows desktop and laptop computers. Has a steeper learning curve but has a wide variety of features and editing options giving you greater freedom.
Ocenaudio – Another free open source recorder available for both Windows and Mac desktop and laptop computers. Has less of a learning curve but also less features.
Recording
You will need somewhere to record, preferably somewhere fairly quiet, so a busy cafe or the side of a road would be a bad idea, however you don't need utter silence so any office or quietish area will work well.
Here are some tips for recording:
Don't worry too much about perfection, podcasts can often have a rough and ready feel to them so if you muck up a sentence or use too many um's or ah's when talking don't worry, just relax and keep going. If you do make any truly major mistakes you can always edit out part of the recording later.
When going from one topic to another consider leaving a break of a few seconds, this will make your life much easier later when you may wish to edit the recording and move parts of the recording around to be in a different order.
Always do a quick test recording before you start recording properly, this only needs to be a few seconds long but you can listen back to it to make sure that all audio devices are recording properly and that you can hear everyone speaking clearly.
Publishing and sharing your podcast
The easiest way to share your podcast is to use the university's online media platform Panopto which allows you to upload audio files for your modules. Any student enrolled on the module will then be able to access your recording.
Students can also share their own recordings either by hosting them on file sharing services such as Box, OneDrive and Google Drive or on collaborative platforms like Padlet.
What next?
I hope this blog post has helped to serve as an introductory look at podcasting and its potential uses in teaching. Technology Enhanced Learning run workshops on Podcasting from time to time so please do keep an eye on our workshops page for more information.
If you have any further questions or queries or would like help with using podcasting in your teaching at the University of Sussex then please contact the Technology Enhanced Learning team at TEL@sussex.ac.uk