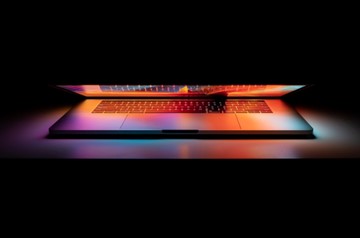 If you stand near me long enough, I'll start talking about digital skills and if I had a soapbox, I'd be standing on it. I think it's one of the most important areas of personal and professional development, however it's one that's given the least amount of love, which is precisely why I think it's one of the most important.
If you work at a higher education institution, chances are the person specification for your job role requires you to have 'excellent IT skills', or similar. Whilst it's great that we've moved on from 'good with Microsoft Office', what exactly does having excellent IT skills mean in practice, and if we're honest, can we really say that we do?
Given that the focus of Educational Enhancement is on staff development, this is the lens for this post. Specifically digital skills and how they impact student skills development and experience. Whilst digital skills development may seem innocuous and sometimes irrelevant for one's career progression, it has fundamental and long-lasting impact on your students' experience and consequently their development of said skills. For the purposes of this post, I use the term digital skills, but in this context, you can replace that with digital literacies, capabilities and competencies if you see fit.
Why does it matter?
Let's look at one specific set of skills as an example, digital accessibility. Nearly any digital content you create has the capacity to be accessible to a wider audience than it would otherwise have without some basic edits or adjustments for digital accessibility, in many cases it is a legal obligation.
Just a few examples of digital accessibility are:
Videos having closed captions,
Images having alternative text,
Text having read aloud option,
Colour contrast for legible text legible.
And of course much more.
Without such things some of your students simply can't access and engage with your course material. Thus, creating digitally accessible content is a critical skill for staff to have.
Student experience? Check. But what about skills development?
I've highlighted why one digital skill is crucial for staff and how that affects the student experience. So how does staff having these skills help develop the same skills in our students? We'll answer that with two things we expect from students when submitting written work. One, something most text editors do for us without us even thinking about it, check for spelling and grammar. Two, require references to be submitted in a very specific format. (Note: we're focusing on written media for the sake of word count, but the following equally applies to other media types.)
As an HE institution, we're well versed in requiring written work to be appropriately checked for spelling and grammar, many of us use the built in tools for auto correct and final checks before submitting work. Similarly great efforts are made to make sure we reference in a specific format. However, when it comes to digital accessibility, how often do we expect students to check their submissions for alt text in images, proper use of heading styles, tables formatted and used appropriately and so on? We could probably count on one hand, across the institution.
We know that some of our staff use and rely on assistive technologies and require digitally accessible content, so the question remains, why do we not ask this of our students? Creating digitally accessible content is more than just a desirable skill, in many cases, as we've noted, it is a legal requirement for someone who produces digital content. So, whether one uses assistive technology, require accessible alternative media or not, this is a critical skill we want our students to develop and why we need to still talk about digital skills in 2023.
Here are just a few examples of other skills that our students – and therefore we, need to make an effort to get to grips with:
Working with cloud storage,
Online safety and security,
Managing file types (crucial for assignment submissions),
Collaboration,
Video conferencing,
Making sense of developments in technology (AI assisted content creation?).
The list is much longer and probably growing, for a good overview of the breadth of skills, see the Jisc Digital Capabilities Framework.
Don't be put off by this, you don't have to be the fount of all digital skills knowledge. There are many sources of support for you, Educational Enhancement, IT Services, and LinkedIn Learning to name just a few. Additionally, colleagues across Skills Hub, The Library, Careers, Employability and Entrepreneurship teams as well as your own colleagues and students are all sources of support and guidance.
The mechanism for developing the skills is simple, it starts with you. It starts with a willingness to engage with it, a willingness to accept it is everyone's responsibility and, as Jo Coldwell-Neilson says in her video, Developing students' digital skills through online learning, don't assume someone else is doing it in their modules – find the opportunities and run with them.
Call to action
Discuss digital skills in your next developmental meeting, what do you want to know and who are you going to get to help? Try and figure out what 'excellent IT skills' means for you and your subject area. Not having the skills is fine, not doing anything about it is not, because it's our students who suffer.
Useful resources
TPCK framework (technological, pedagogical and content knowledge).
Helps contextualise the skills required for teaching, learning and assessment, framing technical (or digital skills) amongst pedagogy and subject knowledge.
SAMR model: (substitution, augmentation, modification and redefinition).
Helps us categorise and therefore more purposefully address adoption of edtech within teaching and learning activity. As noted on the page, it's best not seen as a hierarchy.