Last month, 46 colleagues participated in the first ever Education Festival at Sussex. The sun was shining on the ACCA on May 4th, perfect for a half-day dedicated to sharing good practice, research and innovation in teaching and learning.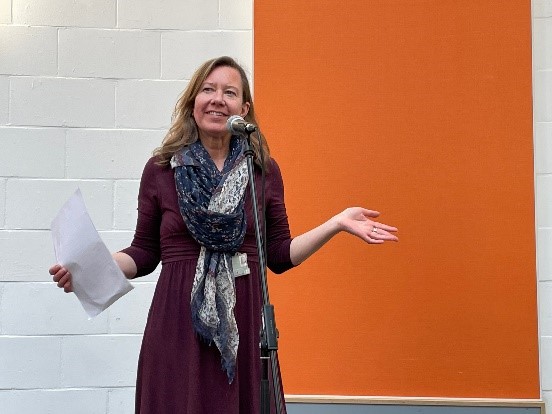 After some refreshments, we began the day with a welcome from Kelly Coate, who placed the Education Festival in its wider context, such as the DARE to Transform network and associated Pedagogical Revolution events. We then began our first panel of speed presentations dedicated to building inclusive learning communities.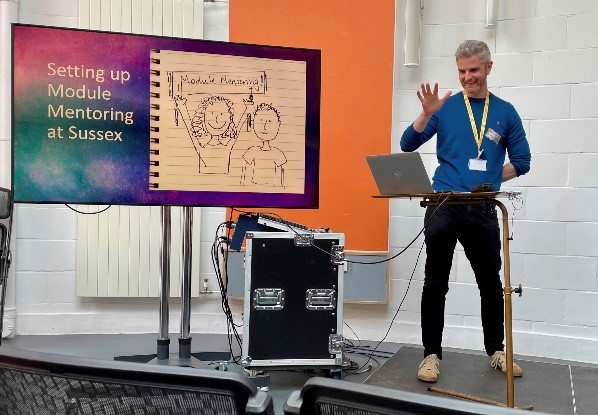 Up first, Katherine Kruger and Heather Taylor presented reflections on their inclusivity connector project, which explored how students' racialised identities impact their learning experience here at Sussex. Katherine and Heather shared their students' reflections so far, including how inclusive initiatives can be othering and the need to make space for students' own perspectives and experiences in the classroom. Next, Dorina Cadar shared her thoughts managing emotions in the classroom, including practical advice on how we can respect and use those emotions to support students' learning experiences. Lastly, Clare Hardman and Adam Bradley presented reflections on their pilot module mentoring project, alongside some humorous illustrations! They explored an issue we've all been thinking about a lot recently: encouraging student participation.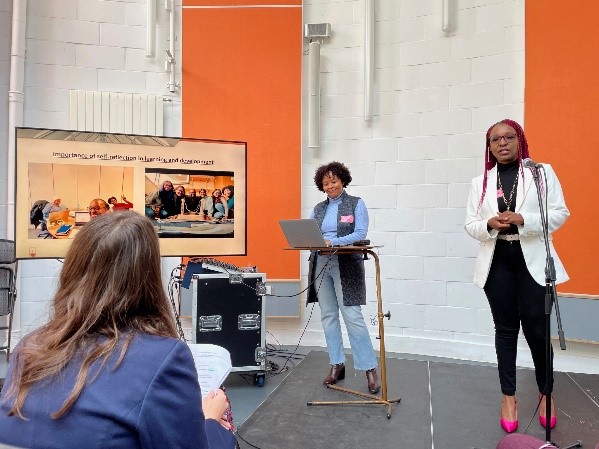 The second speed panel focused on assessment and feedback. Josephine Van-Ess introduced self-reflective logs and their potential for life-long learning. Then, Masters students, Tsholo Molefe and Marlene Gadzirayi, drew on their experiences of writing self-reflective logs to explain how powerful they can be, in particular for developing a sense of belonging and empowering students in their learning journey. Sam Hemsley showed us Buddycheck, a new peer evaluation and scoring platform which will be integrated into Canvas from September. The tool simplifies the collection and review of peer comments and scores on contributions to group work, and provides students with automated feedback. Lastly, Jo Tregenza showed us an alternative assessment from a unit of work on the needs of pupils with EAL and bereavement. Over the semester, her students compile sketchbooks full of activities and reflections, with some truly inspiring results.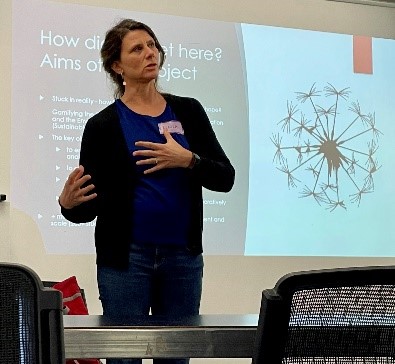 After a break (with our Education Festival playlist in the background), we divided into two groups for the interactive sessions. First up, participants had the choice between Lucila Newell and Brena Collyer de Aguiar's workshop on gamified learning practices, or Carli Rowell's workshop on staff student co-creation. Lucila and Brena introduced a new gamified Online Distance Learning module. They explained why gamified learning is effective and allowed attendees to try one of the module challenges by imagining themselves in 2047. Carli introduced us to the pedagogic motivations behind student co-creation and showed us how she co-created one of her modules with her students. Drawing on this experience, Carli then offered a guide to embedding co-creation in the curriculum. Next up, Brena and Helen Todd shared their practical learnings from supporting online students. Examples included providing audio recordings of content for students so they have flexibility and where are how they study. Meanwhile in Marcelo Staricoff's workshop on dis-metacognition, two volunteers were asked to demonstrate the different experiences of navigating the 'pit of not knowing', before we considered practical examples, including framing learning outcomes as questions.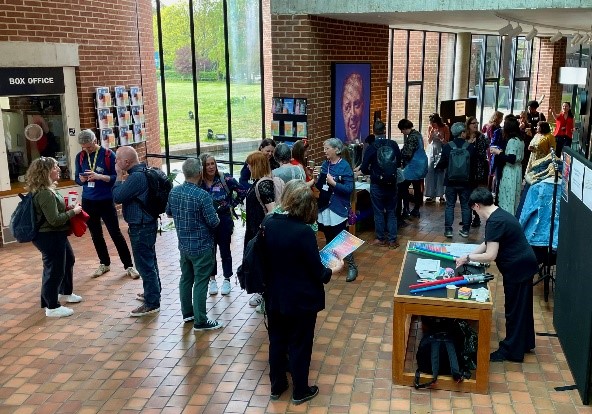 After lunch, we enjoyed another speed panel which focused on different ways of disseminating scholarship. Sue Robbins introduced us to the Infographics Project, which is exploring novel and engaging ways of communicating scholarship. Catrina Hey informed us about an innovative Library pilot project focusing on creating open access teaching resources, and Sarah Watson introduced us to a new online resource dedicated to developing the scholarship of teaching and learning. The new webpage has cross-disciplinary and disciplinary specific resources, as well as a guide to progression for colleagues on Education and Scholarship pathways.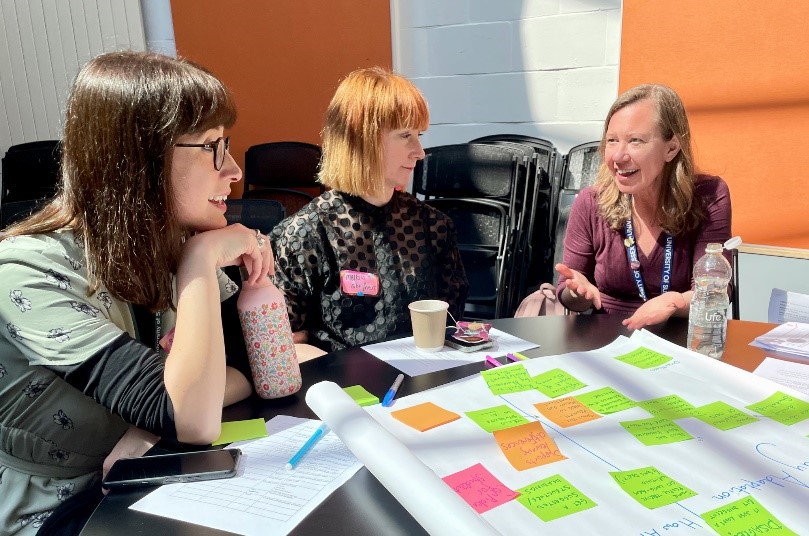 Lastly, we could not host an Education Festival in 2023 without the mention of the infamous generative AI! Sam Hemsley provided us with a timely awakening post-lunch with the deliberately provocative statement: 'ChatGPT means the essay is dead'. The statement was certainly divisive! We split into groups to discuss our initial reactions to Sam's statement before opening our Solution Room. Participants considered whether they agreed with the statement, and what the implications for future assessment could be. Thoughts varied from practical, immediate actions such as how we can design written assignments to be more robust in the face of AI, to the fundamental, pedagogical underpinnings of how and why we assess students. We ended with a call to action in the form of a new community of practice focused on generative AI. If you're interested in being a part of this community, please email the Academic Development team who will let you know what's coming up.
Overall, we were thrilled with our first Education Festival at Sussex. The day felt very collegial and 'warm', and we left with pages of notes and further avenues for development. Thank you again to all of our speakers and participants. We hope to see you and many more for more education fun at the festival next year.
Links to presentations in this post are limited to University of Sussex staff only