Education Festival 2023  
Last month, 46 colleagues participated in the first ever Education Festival at Sussex. Ahead of the Education Awards in the evening, we enjoyed a half-day of speed presentations, interactive workshops and a solution room dedicated to generative AI. We discussed a broad range of topics such as building inclusive learning communities, assessment and feedback, communicating scholarship, online learning, co-creation and dis-metacognition. To find out more about the day, dedicated to sharing good practice, research and innovation in teaching and learning, you can read our recent blog. 
Education Awards 2023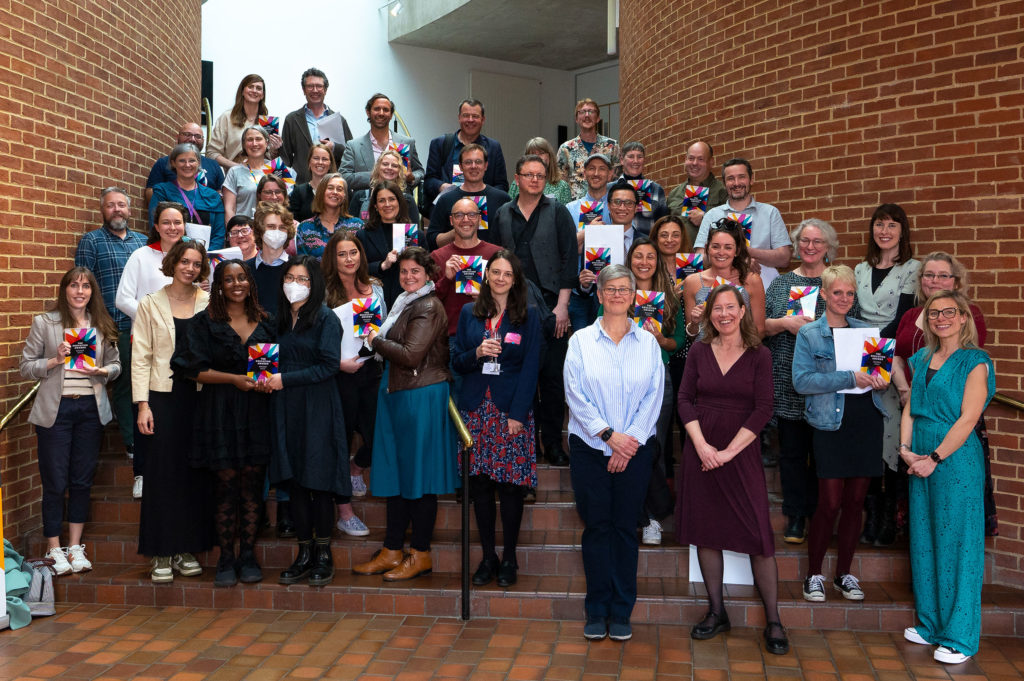 The University celebrated and recognised teaching and professional services staff at the Education Awards on 4 May, with a ceremony followed by canapes and drinks in the Attenborough Centre for the Creative Arts, and The Educational Enhancement team were thrilled to win an Inclusive Sussex Award.
Education and Innovation Fund 
We're delighted to announce the winners of the second round of the Education and Innovation Fund are Dr Victoria Walden (MAH), Dr Dave Smalley (Psychology) and Dr Emily Danvers (ESW).
There is one more opportunity to apply for this year's round of funding, and colleagues can apply through this online form. The closing date for the third round of applications is Friday 14 July 2023, and the outcomes will be announced a few weeks later. 
If you have a project that you would like to put forward we would strongly encourage you to work you're your Academic Developer. They are ready to provide advice and guidance on the awards and how best to complete your application.
Teaching with AI Community of Practice 
Educational Enhancement is launching a Teaching with AI Community of Practice. This will be a cross disciplinary network for sharing concerns, ideas and examples of practice in teaching and assessment in response to the recent emergence of AI tools such as ChatGPT. Events and resources are coming soon. Please register your interest by emailing Simona Connelly (S.Connelly@sussex.ac.uk)