Leonard Cheshire intern Vicky Ward takes us through some of the stranger 'health' adverts in the Hills stamp collection currently being catalogued at the Keep…
The Hills Stamp Booklets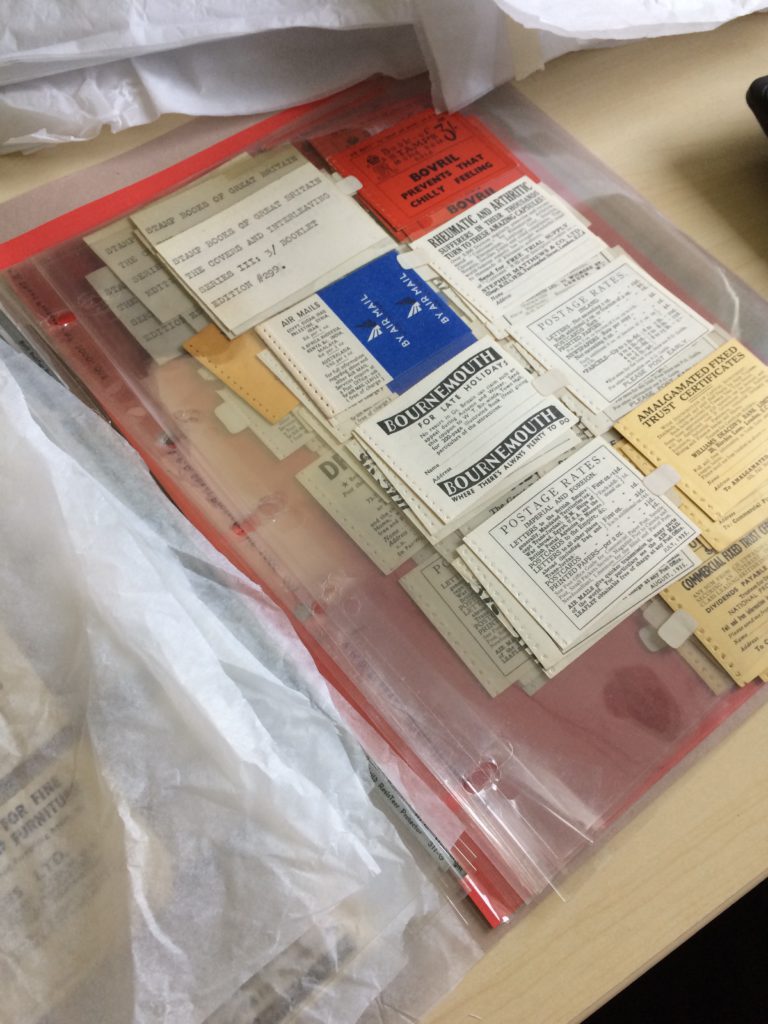 "Beauty and health are your patriotic duty." This is the message carried by a majority of the adverts in the 1930s section of Hills collection of stamp booklets. The Hills donation, part of the University's wider Special Collections, was donated by a stamp enthusiast. Covering the period from 1891 – 1975 the booklets, although no longer containing any stamps, are a fascinating piece of advertising history, which provide a small but perfectly formed glance into the everyday life of Britain during the early 20th century.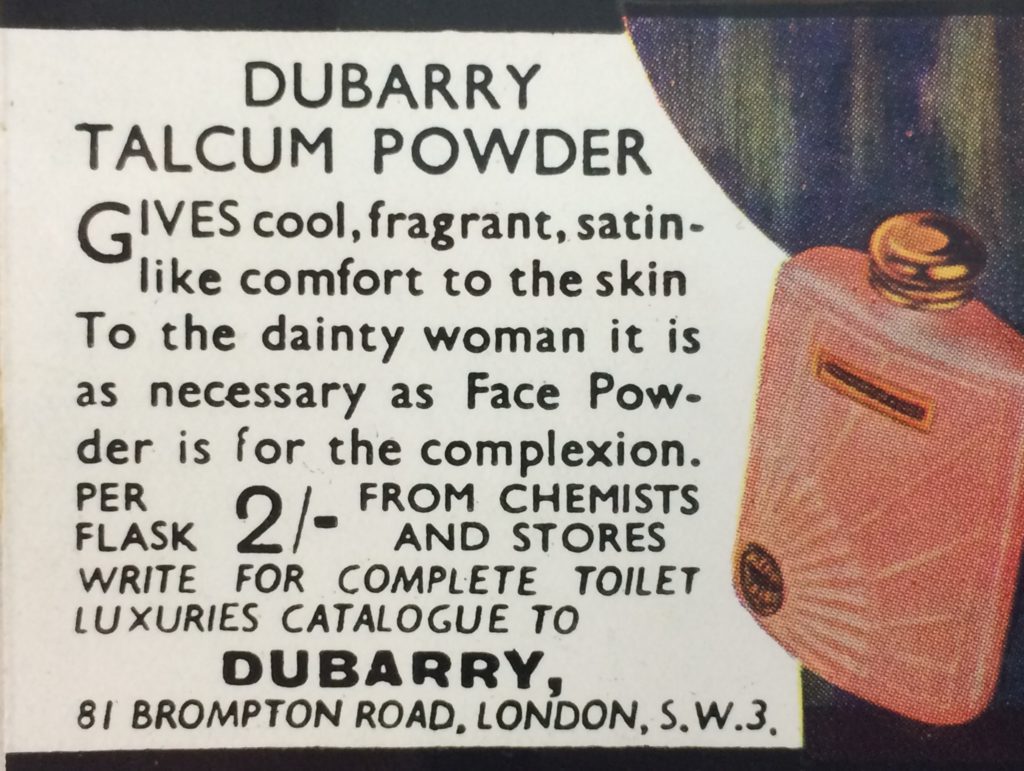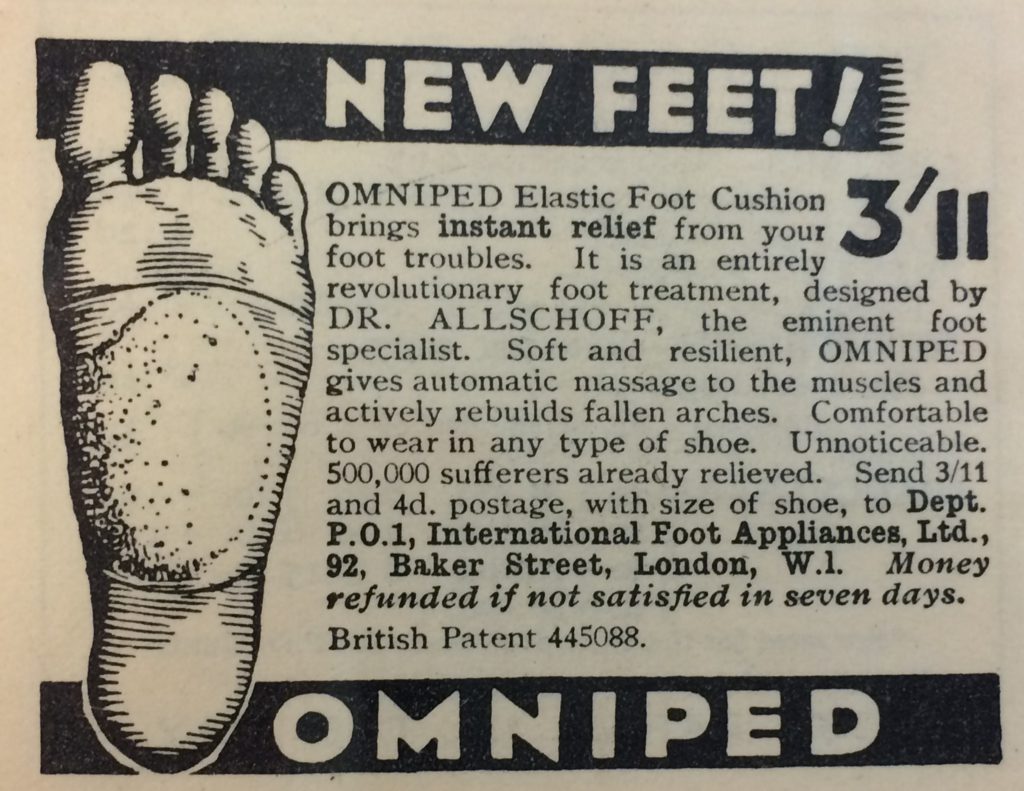 The period between the two World Wars is especially interesting; as the 1930s draw to a close and the Second World War looms closer, adverts begin to develop a preoccupation with the nebulous concept of 'health' and there is a notable upswing in the number of advertisements for beauty products. Hair oils should be used for "hair health;" "Family Health Soap" is essential; books are injected with "good health in every page;" even perfume is advertised as the scent of "Youth and Health." In each of their adverts Bovril proclaims their mission to "maintain good health," and almost every single booklet contains an advert for some kind of cure or remedy. "Curicones," for arthritis and rheumatism, or "ADRAX" for bladder complaints, or "Penatrol Brand Inhalant"- a lavender-scented germicidal oil to be used in fighting off coughs and colds. There is a new invention that graces the pages in 1938; Broncig Powder for cigarettes. The powder is supposed to "impregnate" the cigarette with health benefits, claiming to prevent "smoker's cough, catarrh, hayfever, bronchitis and colds" without "tainting" the flavour.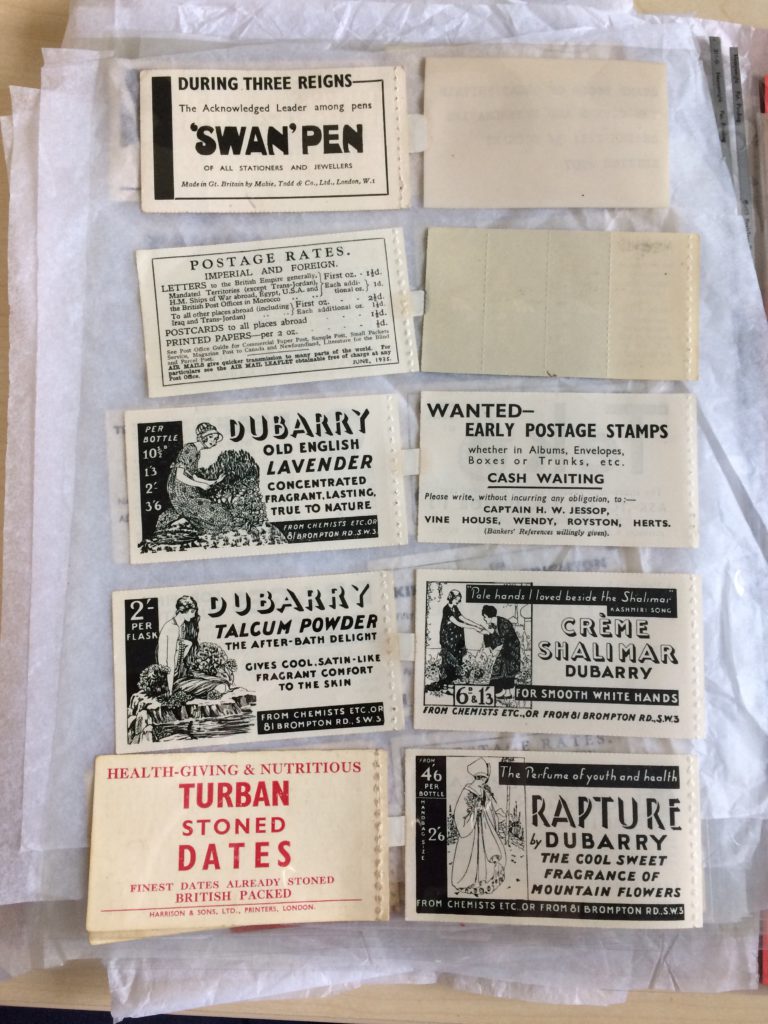 Advertising within the stamp books also remind us of the extreme times people lived through. An advert from 1920 offers "Battlefield Tours" in Ypres and Bruges. The battlefields of the First World War, still bearing the scars of years of fighting, may seem an odd holiday destination nowadays. However, these tours were in part aimed at those who had lost loved ones in the First World War, as well as allowing them to visit war graves. Some chose to take these tours to visit the graves of family members, or to gain closure on the collective trauma that the war had left in its wake. On the other hand, some undertook these journeys purely out of interest – for "fun, larks and a few battlefields thrown in".
The stamp booklets are still in the process of being catalogued but when complete will provide a great resource to those researching advertising, and as a complementary collection to the Mass Observation Archive.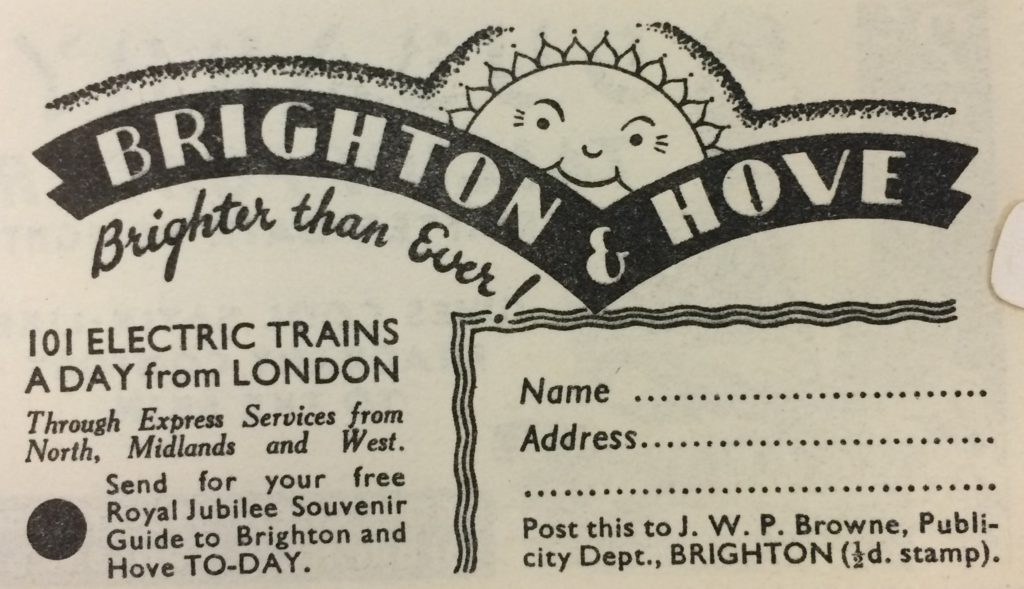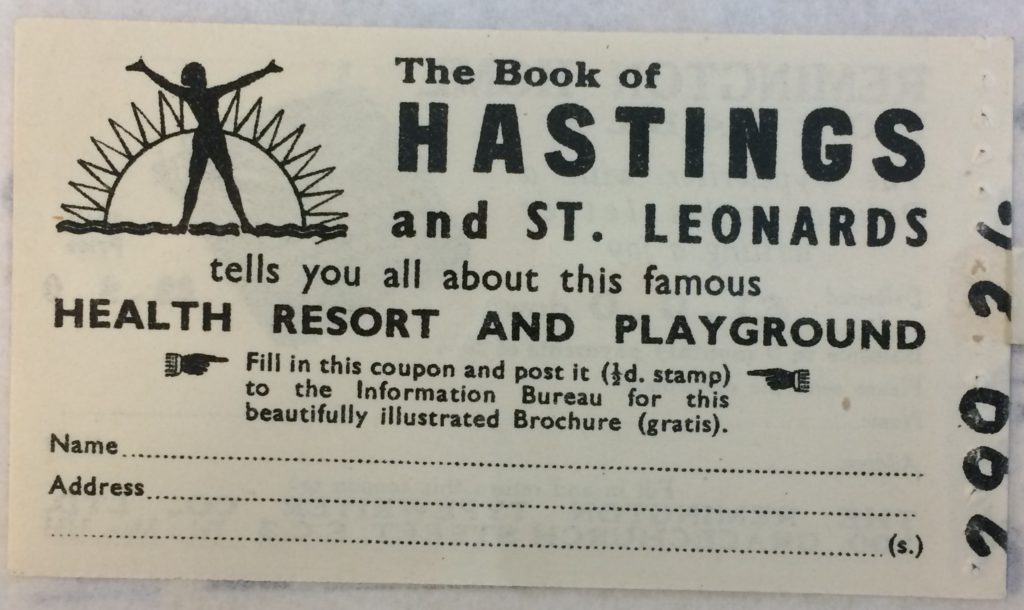 Vicky Ward interned with the University of Sussex for 3 months, after graduating from the University of Kent, with a First in English Literature. Whilst at The Keep, Vicky worked through a large amount of material including the Hills stamp book donation.