Whilst we all want to use engaging multimedia within our teaching it's always good to be aware of copyright on such media. How can we find media to use that doesn't put us afoul of potential copyright law I hear you ask?
Well, thankfully there are a number of online resources that can do the work for you, providing rich libraries of multimedia content that comes under Creative Commons (CC) or other free for educational use licences. If you're looking for images then please see our excellent previous blog post: Free images to use in presentations and Canvas.
Video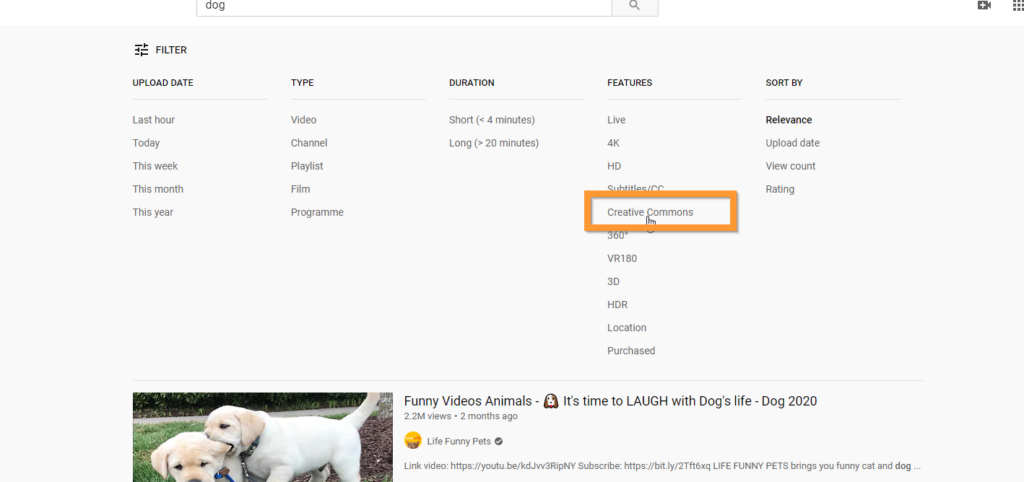 YouTube. The worlds biggest and grandest video sharing platform actually has the ability to search for Creative Commons video do this simply search for a term on YouTube, then click the Filter button and select Creative Commons, this will then filter the results to display only CC videos.
Vimeo is another popular video sharing platform that features the ability to filter for CC videos. You can find CC videos by either searching for a term and then filtering for the appropriate licence or you can browse the Vimeo Creative Commons collection.
Pixabay is not only a brilliant site for grabbing CC images but also now has a growing library of free stock video clips
Audio
Freesound contains a fantastic collection of audio files. Some of these are songs or music, others are sound effects or recorded sounds from a wide variety of sources. The search feature isn't as great as some larger sites and may require some more work but there is a vast collection of material.
Free Music Archive contains a fine collection of free music licensed under Creative Commons, there's a wide range of genres covered with music to suit most needs.
BBC Sound Effects. The BBC has licensed part of their decade-spanning sound effect archive for free educational and personal use, including over 16,000 effects. A rich and fascinating resource to explore.
MusOpen. If you want royalty free classical music for any purpose then MusOpen has you covered, with thousands of recordings of classic pieces from Bach to Schubert.
3D Modelling
The 3D Models CCO site set up by an individual hosts a brilliant collection of 3D models licensed under a CC0 licence meaning they are all free to use.
Further information
You can learn more about Creative Commons at creativecommons.org and the Sussex Library has a LibGuide on copyright with lots of important information. If you would like to discuss options for using multimedia in your online teaching please contact tel@sussex.ac.uk.