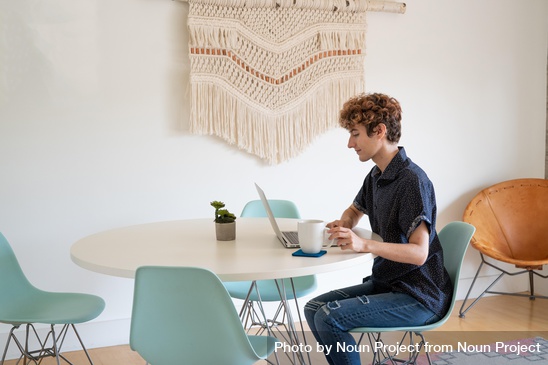 This year's theme for LGBT+ History Month is 'Behind the Lens' and seeks to focus attention on the makers of images. However, everyone is a creator of representations and technology has made a huge contribution by providing the means for individuals who identify as LGBT+ to represent themselves. As a team devoted to the enhancement of students' educational experiences at the University of Sussex, we wanted to take this opportunity to highlight some of the ways in which staff and students can be inclusive in teaching practice and reflect a wide range of lived experience.
Behind my lens

Reflecting on my history of when I came out in my mid 20's, the 2004 lesbian TV show (L Word), played a significant role throughout my journey of coming out. It helped me learn about my identity and was a means of support during a time when I was confused and had many questions. The influence of the show, plus the increase of other LGBT+ shows and films over time, illustrates the importance of inclusivity and representation of those who identify as LGBT+, including relatable characters and experiences, able to reach many others on their unique journey.

The progressivity of LGBT+ art in its many forms, invokes courage, raw expression, and empowers, whilst truly enhancing the world through highlighting the beauty of various identities, individuality, acceptance, creativity and talent.

The Education Enhancement Team and I proudly raise awareness and celebrate the 'Behind the Lens' theme for LGBT+ History Month.

Keira Thomas (Education Enhancement Coordinator)
Building inclusive learning communities
In order to get 'behind the lens' of media representations it's important for students to be able to share their lived experience. The Academic Developers in the Educational Enhancement (EE) team have put together some key principles and guidelines for academics on building inclusive learning communities as a first step to creating an environment where this can happen.
As online interactions supplement in-person encounters we want to ensure that staff and students can use the learning technologies available to reflect on their personal histories and represent their identities as they want to.
There are a couple of ways that Canvas, the university's online study platform, allows users to personalise their virtual presence. Staff and students can edit their account settings to show their preferred pronouns. The Canvas guide 'How do I select personal pronouns in my user account' shows you how to do that. You can also add a profile image that will appear across Canvas such as in Discussions and Groups. The Canvas guide 'How do I add a profile picture in my user account' shows the steps to adding or editing an image.
Inclusive teaching, learning and assessment
When creating teaching and learning materials it is important to be inclusive and there are some great LGBT+ images and icons available from the Noun Project which carry a Creative Commons licence.
Assessment design can also be an important tool in making students' learning experience a creative one. The EE resources on Flexible assessment suggest 'a transition from "This is how I want you to show me you've achieved the learning objectives" to "How do you want to show me you've achieved the learning objectives" which could help to give all students greater agency.
Support and guidance from EE
University of Sussex staff who would like to discuss ways in which they can make teaching, learning and assessment more inclusive – with or without technology – can contact us at tel@sussex.ac.uk.