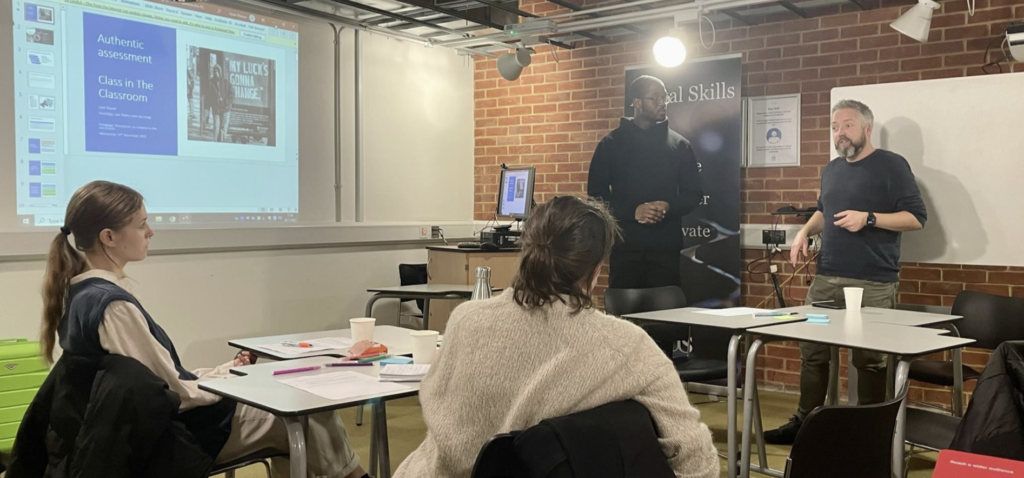 Call for Participation now open for the first Sussex University Education Festival

Do you have an example of good practice, innovation or research in teaching and learning that you would like to share with your colleagues?
We are pleased to announce the very first Education Festival at Sussex. The Festival, open to all University of Sussex staff, will take place at the Attenborough Centre for the Creative Arts (ACCA) on the afternoon of May 4th, ahead of the Education Awards that evening. The afternoon will be a relaxed space to share good practice, innovation, and research in teaching and learning (lightsabres and blasters optional).

What could you propose?

We hope the Education Festival will appeal to colleagues who would like to share teaching and learning practice and research at any stage. To reflect that aim, we're asking for contributions in a variety of formats, from five-minute speed presentations to thirty-minute interactive sessions.
The speed presentations are a chance to present work-in-progress, short reflections on current practice, or present an idea for a pedagogic development you would like to make.
The 30-minute interactive sessions can be run in any way you'd like; they could be used to demonstrate a new tool or teaching technique, to workshop an idea or challenge, or to access the hivemind of fellow colleagues interested in teaching and learning.
We will also be facilitating a Solution Room dedicated to assessment and feedback here at Sussex. We're inviting participants to propose a short provocation or challenge they would like to explore. For example:
Why do students rate feedback poorly?
What are the challenges facing staff wanting to assess their students differently?
These provocations will inspire several breakout spaces for colleagues to share experiences and
thoughts around those challenges. Send us provocations you would like to pose to colleagues. The
solutions generated by the session will be collated together into a suitable resource and shared
afterwards.
We're excited to celebrate and reflect on all the amazing work that goes in to teaching at learning
here at Sussex. Further information and the form to propose a presentation can be found on the Staff Hub.