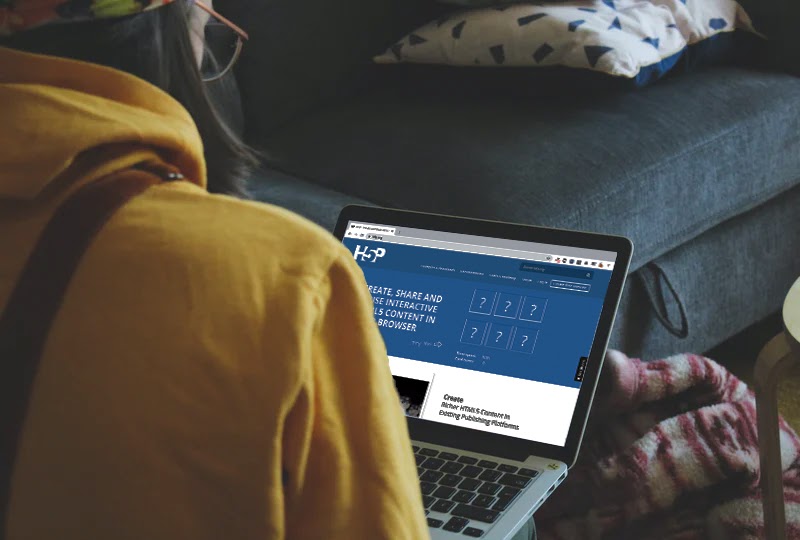 In January 2020 the Digital Practice Awards were announced with several projects given funding to trial an innovative digital approach to teaching at Sussex. One of the winners was Dr Louise Newnham from the School of Life Sciences. Dr Newnham is a lecturer in Genome Stability teaching mainly at Masters level. Prior to the awards Dr Newnham had made use of MCQs and other questions in Canvas to test student knowledge. Her proposal was to trial use of the interactive activity creation tool H5P with students on two of her modules during the autumn term.
In this post we'll look at H5P in Canvas and learn about Dr Newnham's experience of using this with her students.
H5P is a tool for creating interactive displays and activities that can be embedded in pages in Canvas. The tool offers a number of different content types, ranging from accordions, to drag and drop exercises, interactive videos and even 360 image virtual tours.
H5P is available for free on H5P.org with a limited range of content types. The commercial sister site H5P.com allows you to embed a wide range of different H5P activities within Canvas, record student responses and link activity scores to the Canvas Gradebook.
Accessibility is a focus for H5P, and the makers publish a list of the content types which meet the required WCAG 2.1 AA standard. However, there is still a need to ensure that the content you add in any activities you create is also accessible by adding alternative text, using accessible colour combinations and correct document structure.
Dr Newnham created a number of formative activities, embedded within her weekly teaching content which students could access at any point to check their understanding. These were mostly drag and drop type labelling exercises. Students 'needed to have a global understanding of how something works and that was quite hard to assess using MCQs', explains Dr Newnham. She also noted these short interactive activities were particularly useful during the lockdown, a time when many students have struggled for motivation.
The results of the trial were positive. All students who responded to the evaluation questions reported that they found the activities useful and would like to see more. The data shows that the activities were widely used with around a third of students completing the exercises and many having multiple attempts. Students also commented in their feedback how the activities would be useful when it came to testing knowledge at a later date.
Dr Newnham is keen to continue using H5P with her students and has begun to explore other content types. She also noted the potential for using this in undergraduate teaching where the technology would scale well across large cohorts.
If you'd like to find out more about different technologies you can use in your teaching, please contact tel@sussex.ac.uk.