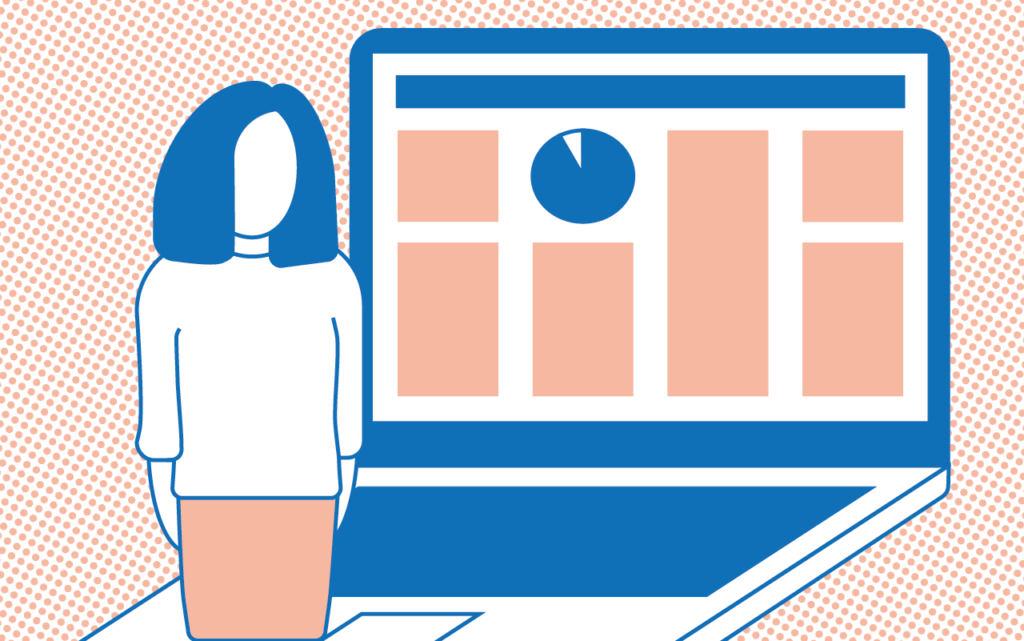 Over the last year many activities that would previously have been run in rooms on campus have moved online. One such activity is the poster presentation. In this post I'll explore how tutors can adapt this activity for online, gaining some of the benefits of the web environment.
The aim of a poster presentation is to provide an opportunity for students to synthesise and communicate their understanding of a topic. Typically an offline poster session would also provide opportunities for questions and discussion about the topics presented, encouraging students to think more deeply. Poster presentations are also used widely in conferences and research. There are some downsides to offline poster presentations however, particularly in terms of inclusivity. Printed posters are a visual medium and without someone present to explain what is there, may be quite inaccessible to students with visual impairments. They are also tied to a physical space which again may exclude students unable to access that space.
To consider how poster presentations can be done online I'll break the process down into three parts.
Creating the poster
A simple first choice is for students to create a poster using PowerPoint. It is familiar to many and used widely outside of HE, so a good transferable skill. University of Sussex have a licence allowing all students to use Office 365, including PowerPoint. Microsoft have worked a lot on making their software more accessible over recent years and with the immersive reader built-in the posters can be quite accessible. To maximise accessibility I would recommend students keep their posters in PowerPoint format rather than saving to PDF.
If PowerPoint doesn't fit your requirements, you could consider alternatives such as MS Sway or Adobe Spark, both of which allow you to create simple, attractive web pages which can be shared. Students should be able to access either of these services using their University of Sussex Login.
There are many more options for creating a poster or webpage. You could even set basic criteria for what the presentation should include and leave students open to choose. Please note you may need to set some limitations if this is an assessed activity and make sure you specify that students provide their posters in a format you can access. Do contact TEL if you have questions.
One final point on accessibility. The visual design of the poster may still be an issue for some students. You could consider making this a group activity, allowing sighted students to support those with visual impairments.
Putting it on display
A great option for displaying the posters is Padlet. Padlet will allow each student to submit a file of up to 250mb in size or add a link to a web page. If students upload PowerPoint files, these can be previewed in a web browser but could also be downloaded if required. The Padlet posts are displayed tiled on a web page, making it easy to scroll through and view each poster.
If this is a contributory exercise, you might consider using a graded discussion in Canvas. While this might not be as visually appealing as Padlet it is simple to create and to grade. Students can upload their PowerPoints or add links to their Poster pages in the discussion. As with Padlet, PowerPoints can be previewed in a web browser. Once students have made their posts you can view and mark a summary of each student's contributions via the Canvas Speedgrader tool.
To provide a more human element and make the activity more inclusive, in addition to the poster itself you might ask students to record a short verbal explanation. This might be added as a short narration to the PowerPoint slide or both Padlet and Canvas discussions offer the ability to record a short video.
Allowing for discussion
The final part of the process is to allow for students to discuss and question each other about their posters.
Padlet will allow students to post comments and add reactions such as 'heart' or thumbs up/thumbs down to the Posters. Canvas discussion forums as their name suggests will also allow students to post questions and comments in reply to their peers' displays.
Asynchronous discussion such as that suggested above, run over a day or week is a flexible and relatively accessible way to manage this element of the activity but may not provide the immediacy of an in-class poster session. If you prefer a live experience, Zoom offers the ability for attendees to choose a breakout room to visit. You could set up a Zoom meeting with a separate room for each poster. Zoom supports up to 50 rooms though I would not recommend having this many! Students could then move to a room of their choice and discuss with the presenter.
There are many options for delivering an activity like this and if you have your own suggestion you'd like to share, we'd love to hear about it.
If you would like to run an online poster presentation, or have other questions about delivering teaching online, get in touch with us via tel@sussex.ac.uk.