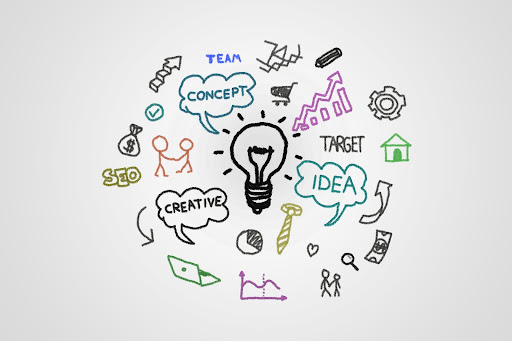 When learning together, a digital space to capture and/or organise ideas can be useful. Whether in-person or remote, synchronous or asynchronous, activities using digital whiteboards can help students to build on each other's learning. This post will look at a few types of activities and some tools that could be used for them.
Whiteboard activities
Before we consider some of the digital tools available it is worth thinking about what your collaborative activity is intended to achieve and the context in which it is happening. Here are some examples of ways that digital whiteboards might be used in a learning environment:
Collect responses to discussion questions either individually, or from small groups.
Collect ideas and responses prior to organising them (brainstorm / thought shower).
Build conceptual maps.
Annotate images (diagrams, charts etc.).
Most of these could occur in either in-person classes or remote sessions and may be synchronous or asynchronous.
Tools
Depending on your activity there are a few tools that will suit you. This grid will help you choose which tool(s) to try. We have indicated whether there is an institutional licence, which tools are useful for remote, in-person, synchronous and asynchronous activities and provided a link to information about accessibility.
Zoom whiteboard is the simple choice if you are in a Zoom meeting. It has some useful functionality and avoids the need for participants to open any other tools. You can read more about using whiteboards in Sharing a whiteboard from the Zoom support pages.
If you want something that can be used in a live session but also before and/or after the class then Padlet or Microsoft Whiteboard would be good choices depending on the activity. We have written several blog posts about Padlet which should give you an idea of the possibilities:
Microsoft Whiteboard is probably less familiar, but as part of the Office 365 suite of apps it is available to all staff and students at Sussex.
Miro and Mural are similar to each other and have more options than any of the whiteboards we have looked at so far. Neither is licensed by the university, but there is a lot that can be done with the free versions and Miro also has an educational licence. Both offer a range of templates so you don't have to start from a blank board and finished boards can be embedded in Canvas. Members of TEL have tried these and like some of the features such as Miro's 'Follow', 'Bring to me' and 'Bring everyone to me' as well as the timers, chat and presentation options.
If you think you might like to try one of them, this detailed comparison of the two apps might help you decide which one will suit your purposes.
Considerations and further guidance
As always, it is important to consider accessibility when using digital tools. If using one of these in teaching you should check whether there are any accessibility issues and make alternative arrangements when necessary. There is more guidance on accessibility in our Digital Accessibility Toolkit.
If you are planning to use digital tools in an on-campus session it will be important to advise students to bring their mobile devices and to check that the tool you want to use will work well with most devices. If necessary pairs or small groups could collaborate via a single device (Covid restrictions allowing).
University of Sussex teaching staff can contact a learning technologist via tel@sussex.ac.uk to discuss whiteboard options.