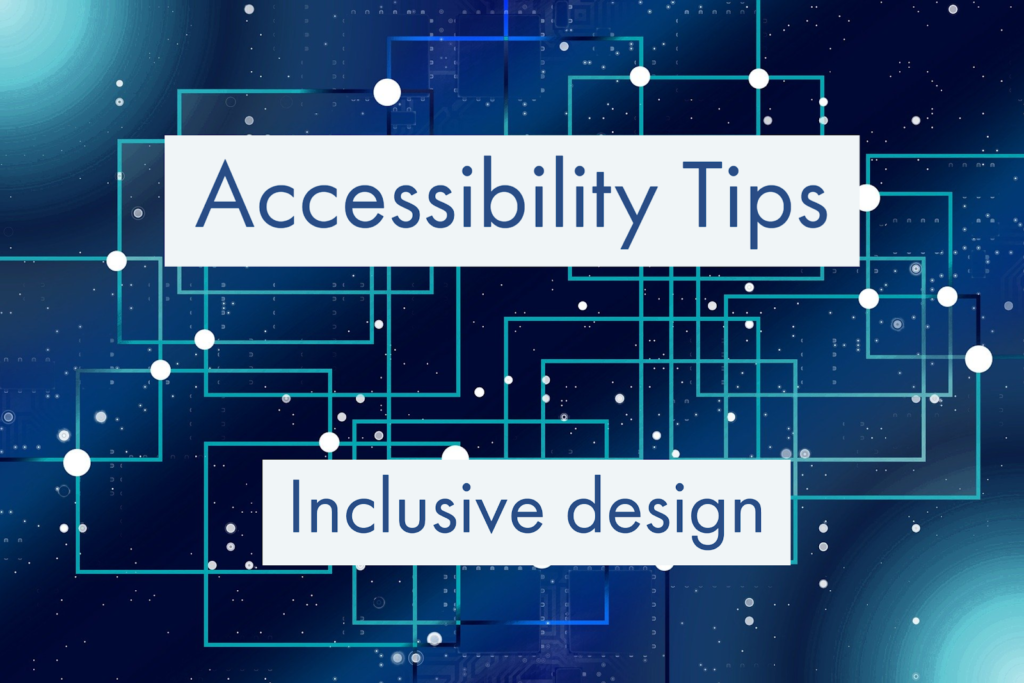 Few would want to exclude a student from getting the most out of their educational experiences. As a University we strive to limit disadvantages that may be experienced by students and ensure everyone has an equal opportunity to achieve the outcomes of their course.
There are many reasons why we should make our teaching as inclusive as possible. Inclusion is one of our University's aims under the Learn To Transform pillar of the Sussex 2025 Strategic Framework and is part of our widening participation and decolonising the curriculum agenda. It is also a requirement of the Equality Act (2010) to prevent discrimination in relation to an individual's protected characteristics and to meet the new legislation governing accessibility of websites and mobile applications for publicly funded institutions, including universities,. But what do we need to consider to ensure the learning that happens on our courses is inclusive?
Inclusive learning necessitates teaching in a way that:
respects the diversity of our students
enables all students to take part in learning activities, regardless of their backgrounds and abilities
removes any barriers that prevent students from learning.
There are four areas in which we can look to ensure we are being inclusive as teachers, and these are our curriculum design, our approach to teaching, the production of learning materials and ways in which we assess our students.
Inclusive curriculum design
In order to ensure that a curriculum is inclusive we recommend that clear guidance is given regarding teaching methods used and engagement with them. These should be explicitly referred to in the handbooks and pre-registration materials.
One well known approach to the creation of an inclusive curriculum is Universal Design for Learning (UDL). A UDL approach involves curriculum being designed from the outset to be accessible and inclusive based on the understanding that the production of accessible content and activities will be of benefit to all students. This can often be achieved most effectively by optimising student choice in how resources can be accessed, how learners can engage with learning activities, and in assessments. This empowers students to personalise their learning. Sometimes it might be appropriate to develop learning resources, activities and even assessments in partnership with students.
Course and module learning outcomes and assessment criteria should be written/reviewed with consideration for accessibility and inclusivity. Outcomes and criteria should be accessible and understandable. Students should be included in reviewing outcomes and criteria for accessibility wherever practicable.
Inclusive teaching
Inclusive teaching can involve a variety of styles and approaches. For example, creating opportunities for students to engage in peer-to-peer interaction, active learning approaches, flipped learning and problem-based learning can support inclusivity. The support of teaching through online methods can also make your teaching more inclusive. Ideally, auditory presentations can be found in written format as well.
Students should be able to participate in learning sessions in multiple ways, reducing potential barriers to engagement. This might include technology-based participation tools. By including these different methods by which students can participate we can promote intercultural communication and help to overcome language barriers.
Inclusive learning resources
Providing text documents and slides online is common practice. However, care should be taken to ensure that the documents are fully accessible and can be read and navigated as easily by a digital screen reader as someone reading directly from the screen. Technology Enhanced Learning has developed a digital accessibility toolkit to help teachers produce accessible documents and check the accessibility of existing documents. It provides guidance on many document types including use of the in-built Canvas accessibility checker. Ideally documents provided to students should be made available in multiple formats (e.g. as both Word and PDF formats) to optimize flexibility for students who may need to adapt the document for accessibility, or for accessing across different devices. We should also point students to SensusAccess, a library tool that allows students to convert learning materials to alternative file formats.
It is strongly recommended that all readings are disseminated by the University Library Online Reading Lists system. The library provides sufficient copies of Essential and Recommended titles submitted on online reading lists, either in print or digital formats, from a range of suppliers. There is an alternative formats service, to enable access to print resources if electronic versions are preferred, and the digitised chapters that are scanned in house are copyright cleared and OCR compatible.
Inclusive assessments
Ideally students will be able to demonstrate their learning in different ways and there should be opportunities for formative assessment and feedback and feed-forward. The principles of UDL foreground the benefits of choice as a means of enhancing inclusivity so where there are a range of means for students to achieve the same learning outcomes student choice should be embedded in module assessments. For example, if essay writing is not part of the learning outcomes then opportunities to submit video, a podcast and alternative formats to express their learning and argumentation skills should be possible. This can be achieved by using the Portfolio assessment mode in Sussex assessment setups.
There should be clear constructive alignment between outcomes (at module and course levels) and assessment methods for testing these. Assessment should be as authentic as possible, thus providing students with experience in tasks encountered in professional contexts.
Help and guidance
In our efforts to make our teaching inclusive we should consider the curriculum design, our teaching methods, the learning resources we make available and our modes of assessment. If you wish any advice on making your module more inclusive please contact the TEL team on tel@sussex.ac.uk who will be more than happy to help or point you in the right direction.