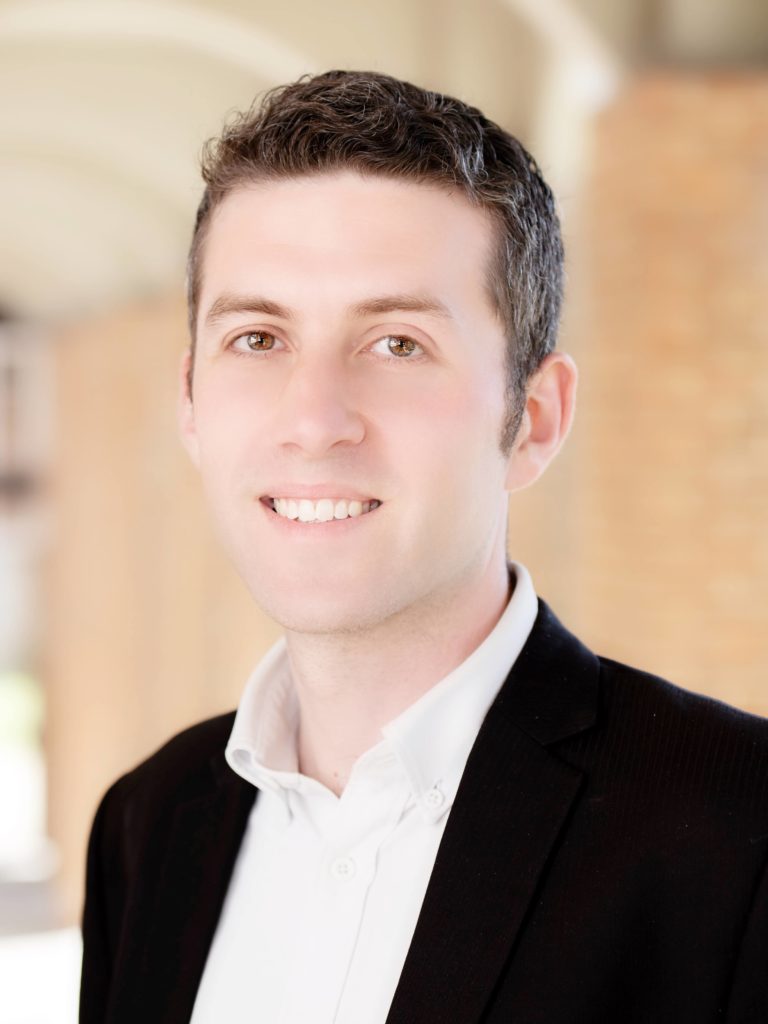 In this case study, Tab Betts, Lecturer in Higher Education Pedagogy at Sussex and National Teaching Fellow, explains how community introductions on Padlet support inclusive practice in his classroom.  
What I did 
In order to set up an inclusive approach to building community, before the start of the module, I ask students to post a self-introduction on a group Padlet. The introduction includes some text, a photo and a short audio or video recording in which learners teach other students how to pronounce their name and suggest a strategy that might help others in the class to remember their name. I start this off by posting my own introduction and welcome video on the group Padlet, and I provide a mnemonic for remembering my name by linking it to the tab key on the keyboard. Although I use Padlet, it is also possible to do community introductions using a discussion forum or a WhatsApp group.
Why I did it 
I think it is important to place inclusivity at the forefront of what we do. As someone who is neurodivergent and who has lived as an ethnic minority in another culture, while I haven't experienced the hardship that many have, this motivates me to aim to remove potential barriers that students face in higher education. It is easy to become disillusioned with the lack of inclusivity in our existing systems. However, first impressions are crucial, and these small interventions show how much we value difference and diversity in the classroom. In terms of logistics, this asynchronous activity is easy to plan and saves a lot of time in our first class, since we have already introduced ourselves to each other.
Impact and student feedback 
Students are pleasantly surprised when I remember their names, and they often comment to me that they really appreciate it. Students from different countries tell me that they also really appreciate the effort I make to pronounce their names. In general, students have reported that community introductions make it easier to participate in group work because they have already had a chance to meet their peers.
Challenges 
Sometimes students feel shy about posting pictures of themselves or videos. I think it is important to take a flexible approach, so I let students know that they are welcome to post audio recordings instead of videos and that they do not have to post pictures of themselves, but could instead post a picture of something which will help us to remember them. Another barrier is that many students find that this is very different to the educational experiences that they have experienced in the past, and faculty might be resistant to trying something new. However, faculty should not be afraid to do things differently. The fact that I was recently awarded a National Teaching Fellowship for these kinds of interventions demonstrates than going outside the norm to be more inclusive is valued at the University of Sussex and the higher education sector as a whole.
Future plans 
I teach students who will themselves go on to be university lecturers, so I am planning on developing a training guide that introduces the different inclusive strategies that I use in the classroom, and this will include a section on the importance of community introductions.
Top 3 tips 
Make sure that students are familiar with the task and the platform you are using. For instance, I record short 2-minute videos using Panopto to show how I complete the tasks that I have asked students to do on Padlet.
Be flexible in your approach. For example, I do not force students to include a photo of themselves if they feel uncomfortable or shy. Sometimes students will post a picture of flowers in their garden, and I think this still tells us something about them.
Contact Educational Enhancement for guidance and support. They will help you find the best inclusive practices and digital tools to meet your teaching goals.