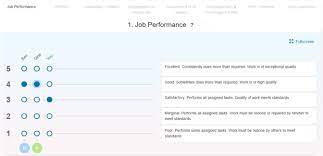 In this case study, Dr Alison Bailey, Senior Lecturer in Management, shares her experience of using Buddycheck for peer evaluation.
What I did 
I am the module convenor for the Introduction to Business and Management module which runs in Year 1, Semester 1. Because the module is core to most undergraduate degrees in the Business School, and is also a popular elective, we typically have more than 850 students on the module. Since the module design is closely aligned to Team Based Learning principles, it is assessed by 100% coursework, of which 60% is derived from a group presentation, 5% of which is an individual engagement mark derived from peer evaluation scores. This is why I jumped at the chance to take part in the trial of Buddycheck, a peer evaluation tool which integrates into Canvas. As part of this trial, I incorporated Buddycheck into my long-established approach to peer evaluation in the module. I first asked students to submit a formative evaluation in week 7, to ensure they were familiar with the process. Students then completed a summative evaluation in week 10/11, depending upon which week students presented their business plan, to evaluate their peers' contributions to the group project.
Why I did it 
Before using Buddycheck, students emailed their peer evaluation to tutors. As you can imagine, collating and applying formative and summative peer evaluation scores was an enormous task for the module team. Buddycheck, by contrast, was easy to use and integrated well into Canvas. For example, if group memberships changed, I was easily able to re-sync the groups in Buddycheck with the Group sets in Canvas. The tool also enabled me to send automated emails to students with the evaluation link and send reminders to those yet to complete.
Impact and student feedback  
The tool enabled class tutors to determine the evaluation grade awarded to students easily. Bearing the numbers involved, this is an important issue. The tool also gave feedback to students and, by using predesigned questions, negative or hurtful comments were avoided
Future plans 
I plan to use Buddycheck again this semester for the same cohort AND for a second year Leadership module. The second-year students used Buddycheck last year, so they will be familiar with it.
Top tips 
Use pre-designed questions if they fit, but don't be afraid to alter if you need to.
Explain Buddycheck fully to students so they see the benefit. Consider linking it to employability since we all experience appraisals in the workplace.
Spend time with your teaching team explaining the tool and make sure to provide supportive training.