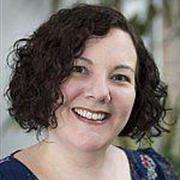 Dr Lorraine Smith
In this case study, Dr Lorraine Smith, Senior Lecturer in Biochemistry, discusses how she scaffolds summative assessments for Foundation level students.
What I did
I implemented both an essay plan and draft formative assessment so that students had the opportunity to receive valuable feedback/forward to aid them in the preparation of their summative essay assessment. To do this, I utilised Grademark in Turnitin, as it seemed to be the simplest and most straightforward way for students to upload, and review their feedback as well as for the markers to work through the scripts to give constructive comments on the main areas of assessment criteria.
Why I did it
I decided to scaffold the summative assessment because I found that students were particularly anxious about writing academic essays for the first time. I wanted to provide students with lots of feedforward for their final assessed work.
Challenges
Setting this up in Canvas is simple and does not need a lot of preparation (just new assignments with dates and some instruction text) but depending on the cohort size, marking these extra pieces of work must be factored into the logistics of achieving the desired outcome. I usually use one tutor to help with marking due to the tight marking turnaround. Another challenge is ensuring that students who want to take advantage of feedforward opportunities are appropriately prepared and submit the work by the deadlines since they feed into the next part of the work and into the final summative deadline.
Impact and student feedback
Students have hugely valued the extra support at the beginning of the course, and it has also improved the quality of students' essays and understanding of crucial aspects of academic work including paraphrasing, argument development and Harvard referencing.
Future plans
Based on its success, I plan on continuing to use this method of formative work with feedforward.
Top 3 tips
Make sure students have realistic expectations of what will be given in the feedforward (ie not grades in this case)
Make instructions very clear to students along with deadlines
Ensure you have adequate markers in place who appreciate the tight marking turnaround